January 17, 2014 - 9:26am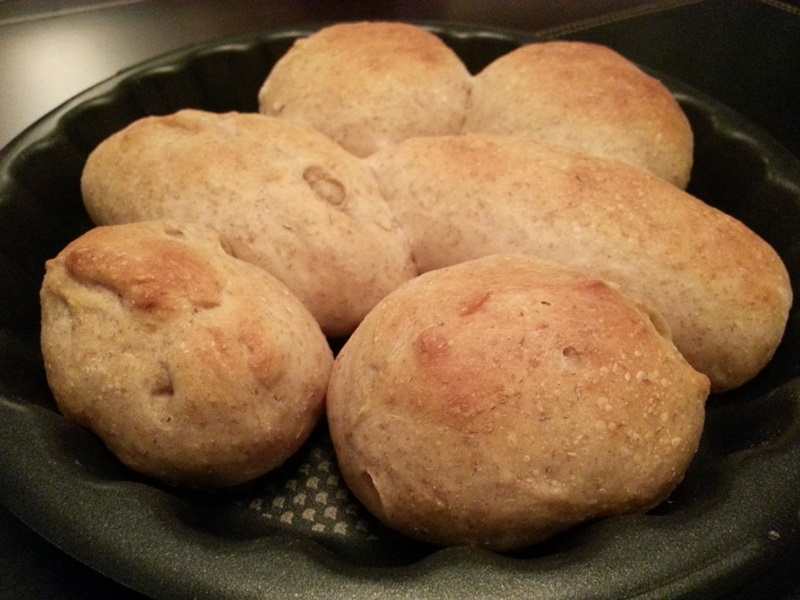 Hello!
This is my first post here after browsing on the site for a really long time. I just thought I would like to share this recipe of super soft and fluffy buns/rolls using the tangzhong method with a SD starter instead of instant yeast. I have been an avid SD baker and coming from an Asian background, am always trying to use SD into popular Asian recipes. This recipe was derived from several of my go-to recipes, including hokkaido milk loaf, sweet bun dough, SD rolls etc
Hope this will contribute to the growing recipe base of SD Enriched Bread. (ps, sorry i am not into bakers % and the hydration and stuff, so i will just keep it very simple).
1. 100gram active starter -  fed and active and happy! (my starter is a rye starter. I did not convert it to AP and used it anyways in this recipe which gave the final bread a slightly darker shade and great taste!)
2. tangzhong
2 TBSP bread flour
8 TBSP milk
2 TBSP water
- cook the flour, milk and water on a pan over medium heat until it turns into a gel-like substance. (or 65C on thermometer) leave the tangzhong to cool to room temp.
3. main dough
250g bread flour
250g AP flour
60g sugar
120ml milk (or half milk and half water)
40g butter
1tsp salt
- mix the two flours, tangzhong and the milk/water together. it will be a shaggy dough. let rest 30 mins
- add starter, salt, sugar and butter to the mix. Now, put your muscles to good use and knead the dough very very well. Throw the dough around on the counter a few times if you like.
- let rest for 3 to 4 hours to get the starter going before putting it in the fridge covered with cling wrap. rest in the fridge for 8 hours. (prior to going into the fridge, the dough should have starting rising a little)
- take it out of the fridge and bring it to room temp. anywhere between 2 to 4 hours. the dough should be up and awake now.
- divide the dough into 12 pcs and shape them anyway you like (with added filling too if you want). I did mine into round rolls and long rolls and added different savoury/sweet fillings into them.
- let rest till the buns puff up (another 1.5 hours or so). you can eggwash or milkwash them. (i milk washed mine)
- pop them into the oven at 190c (preheated) for 20 mins.
*you can cut down sugar if you are going to put fillings into the buns. Or, if you are going to eat it on its own, you can adjust the sugar to your taste.
hope this is helpful for those looking for a different SD enriched bread baking experience! Cheers