January 13, 2014 - 7:22am
Sourdough with Sesame Seeds and Sourdough Rye with Ground Caraway
Hey guys, this is my first Fresh Loaf blog, but I have been reading these pages for a long time. Bread is my thing. As I know it is for a lot of you. Anyway, I am a part-time baker (bashertbakery.com), full-time school teacher, but.... Friday was a rain-out day in South Florida (our version of a snow day, sorry everybody in most of the rest of the country right now)! So, no school, which means I could bake!
I decided on experimenting with seeds. Check out the fruits of my unexpected day off below: two country sourdough boules with sesame seeds and two sourdough rye boules with ground caraway. I used ground caraway because I screwed up and ordered ground instead of whole. I am using the Tartine method for high hydration dough, modified to accommodate my schedule. Which today meant I did a bulk rise of 3.5 hours, then shaped the loaves, then had a relatively short, room-temperature (75 F) final rise of 2.5 hours.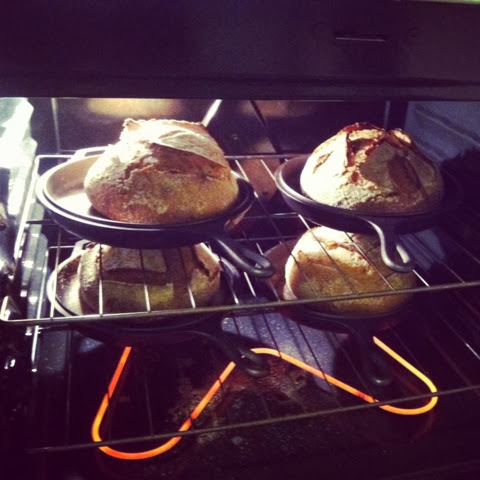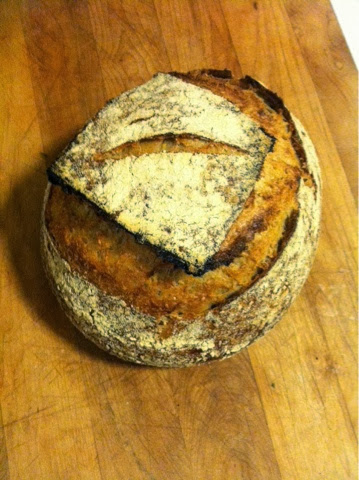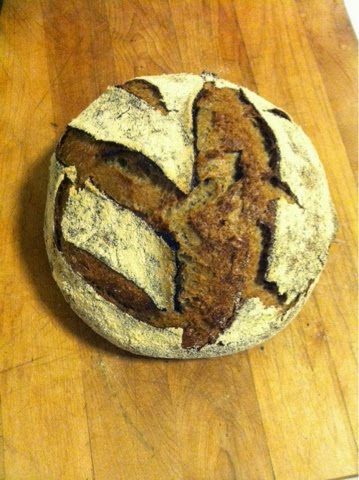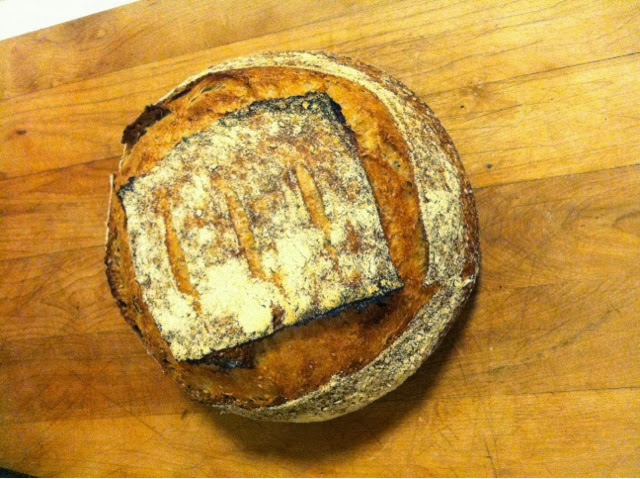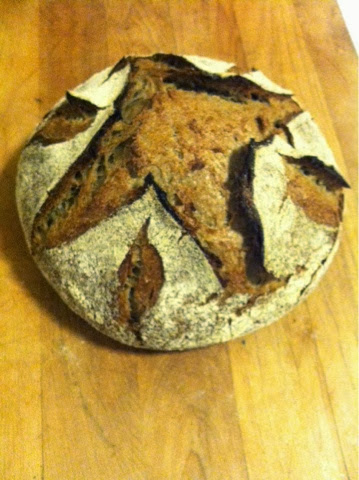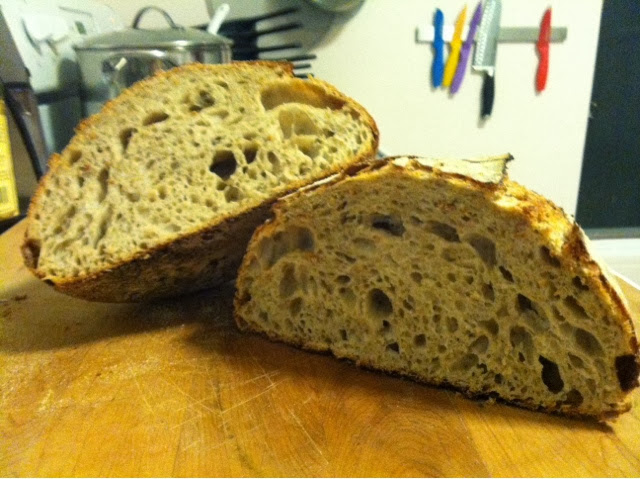 I ended up being very pleased with the results! Both varieties had nice oven spring, crisp crusts, and a moist, open crumb. I love the earthy quality the sesame seeds lend to the mild tang of the country sourdough. As for the rye with ground caraway... Not a bad experiment! The flavor of the caraway came through and complimented the rye, as always, but it was a bit more mild and even flavor compared to using whole seeds. Below, I have the formulas I used. Thanks for sharing my bake with me!
Leaven (100% hydration; enough for 4, 1000g loaves, with some leftover)
300g - Water
3tbs - Sourdough starter
50g - Organic rye flour
250g - White/Wheat Flour 50/50 blend
Mix and cover with a towel. Seeya in 8 hours or so!
Final Dough
Country Sesame (75% hydration; yield: two 1000g loaves)
750g - Water
200g - Leaven
450g - All-Purpose flour
450g - Bread flour
100g - Whole Wheat flour
20g - Sea salt
1 cup toasted sesame seeds
Rye with Ground Caraway (80% hydration; yield: two 1000g loaves)
800g - Water
200g - Leaven
200g - Rye flour
600g - All-Purpose flour
200g - Bread flour
20g - Sea salt
1 cup ground caraway seeds