We 3 gmas baked Olive Cheese Loaves
Helen chose this bake. The lead in picture is her crumb. Watching Martha Stewart bakes on YouTube.com was what really convinced us to do the bake... She made this bread look so good and so easy... Good and Easy are two of our favorite ingredients!!!
Here is the dough.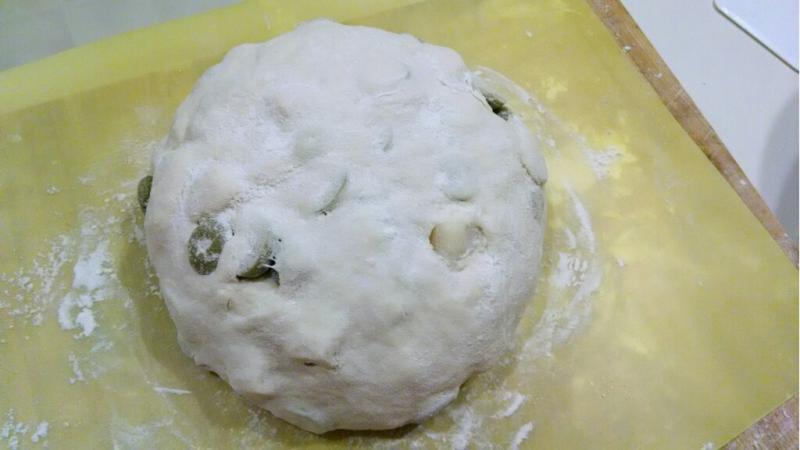 Helen's comment was that this was a nice little "cheesy" dough ball... looks great! The dough was moist and somewhat sticky. Nice and soft.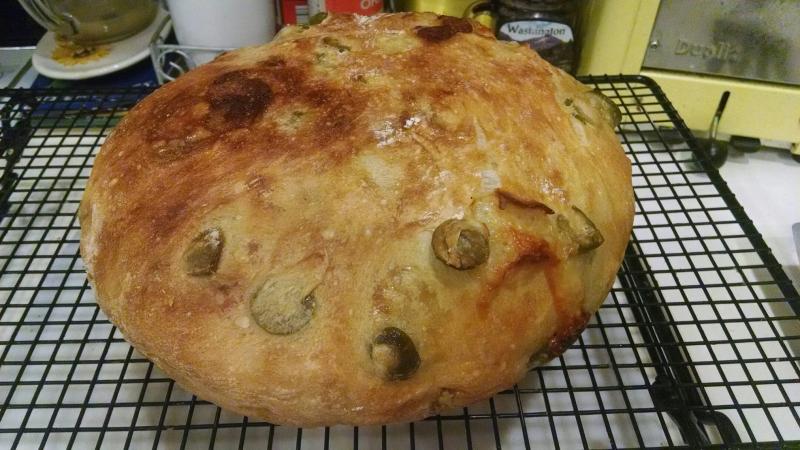 Baked up beautifully. Check out those lovely olive slices. 
This bread is so very good as toast! With freshly sliced tomato, with sliced mozzarella, with peach preserves... great with just about anything. Makes a good little "pizza bread" with pizza toppings.
Barb used jalapeno's and cheddar... there was an olive "sneaker" in the family olive jar...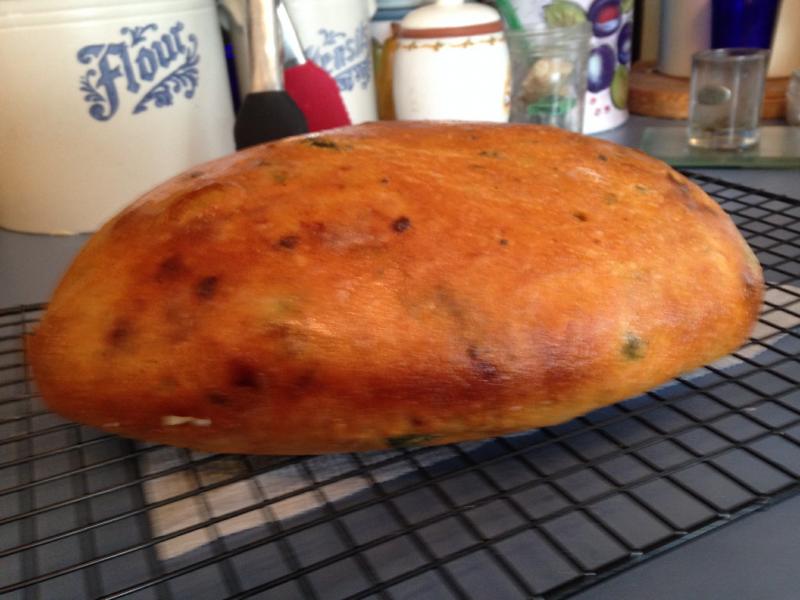 Those two sisters of mine are some great bakers... wonderful, wonderful.... Other than Lucy stealing olives, no other appearances in their kitchens... Helen also baked Sourdough bread and Barb also baked Tartine bread, busy breadies those sisters!
My bake went well too... first time I tried the putting a glob of wet dough in a hot pot...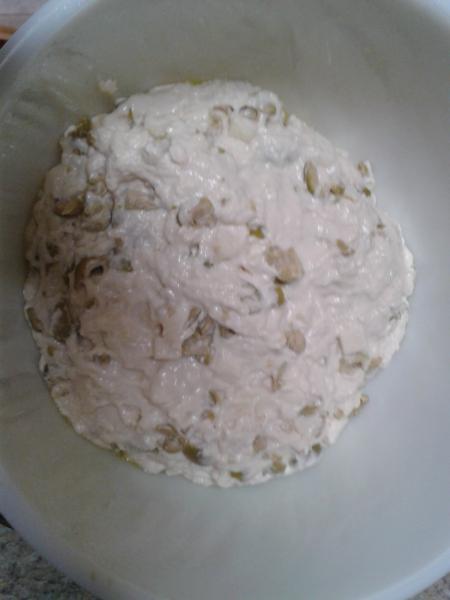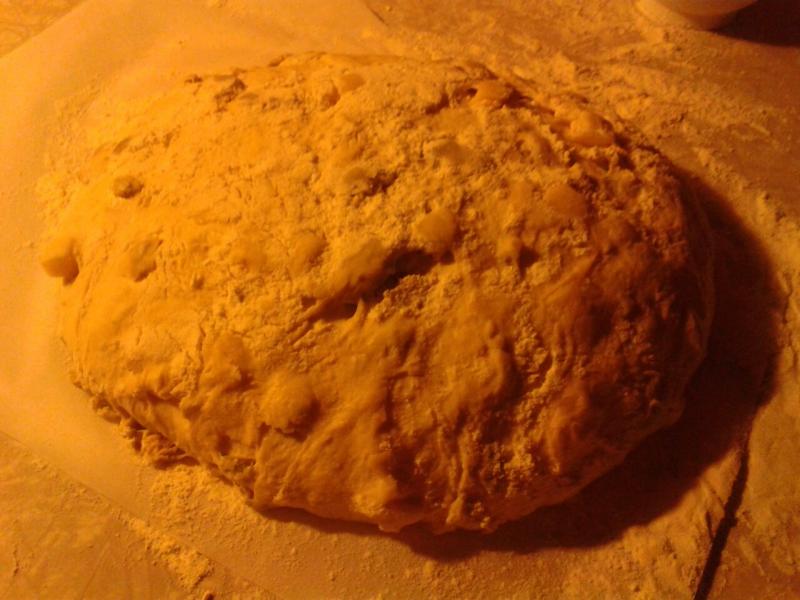 With the lighting... this really reminds me of the OLD movie... the Blob! Or a real brain loaf... LOL...
I was thinking that was going to be really hard to get into a hot pot!
But the parchment paper helped and even I ended up with a pretty good looking bread!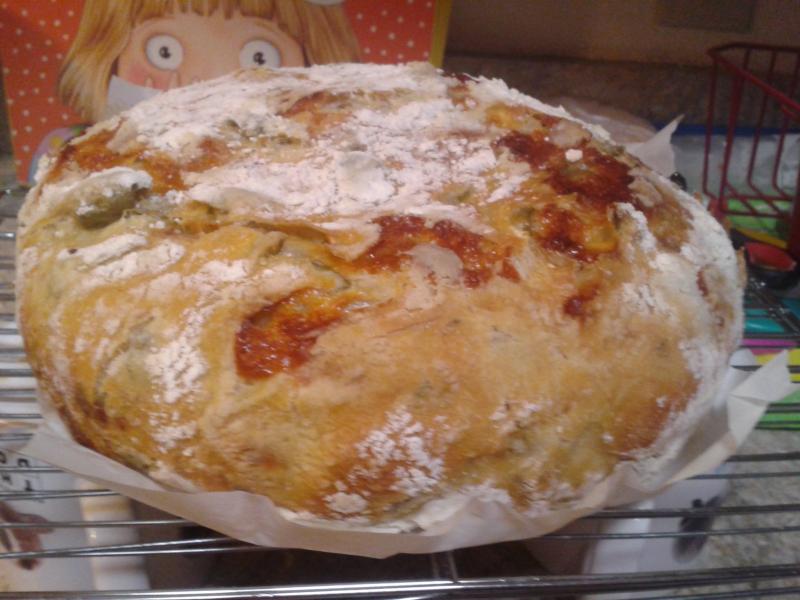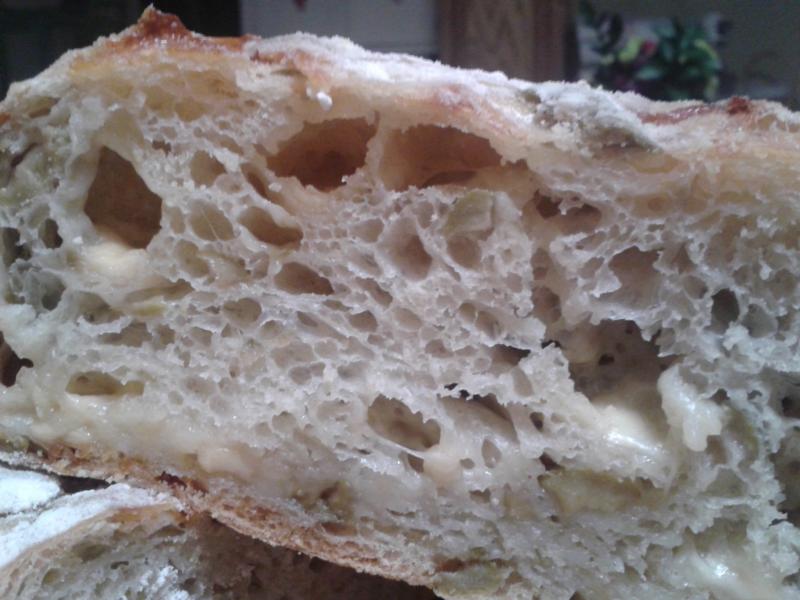 One of the best breads we have made... I was thinking it would be good with Salami cubes and Swiss cheese... sounds good to me.
We have a new cookbook "Ina Garten" and we are planning next week's bake... See you then.
Happy Baking... Helen, Diane, and Barbra (youngest to eldest)