December 23, 2013 - 2:12pm
                                                       Gingerbread
                                         Gingerbread and Sprinkles
                                             with icing so sweet.
                                         Today we baked cookies
                                              for Santa to eat!!
Ha! In reality... unless some got put in the freezer, Santa, that old chubby guy, is out of luck!! At least in my house! 
We had a great time baking sugar cookies and gingerbread... Helen's Gingerbread Invasion is our lead in shot... She made trays for her kids to take to their jobs and their neighbors... Actually Helen had a baking, candy making day with her kids and made awesome aprons for everyone to wear during the family SWEET day...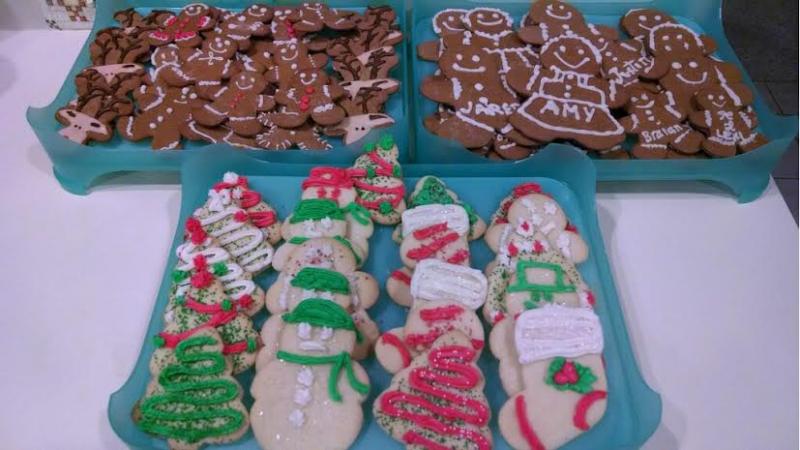 Gingerbread and Sugar Cookies all look great... and then she had the gingerbread men standing on their heads...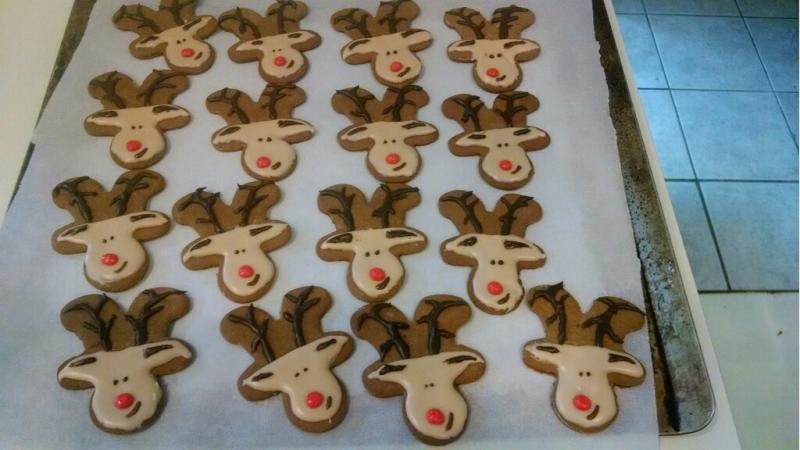 and it was Dancer and Prancer, and Donner and Vixen, Dasher and... well you know... lots of Rudolph imposters with those red noses!!! I really think they are cuter than Gingerbread MEN.... 
Barb set up a Sugar Cookie tray for the Great Grand kids to have fun decorating ... 
The named cookies are for each of the artists and the palettes are below....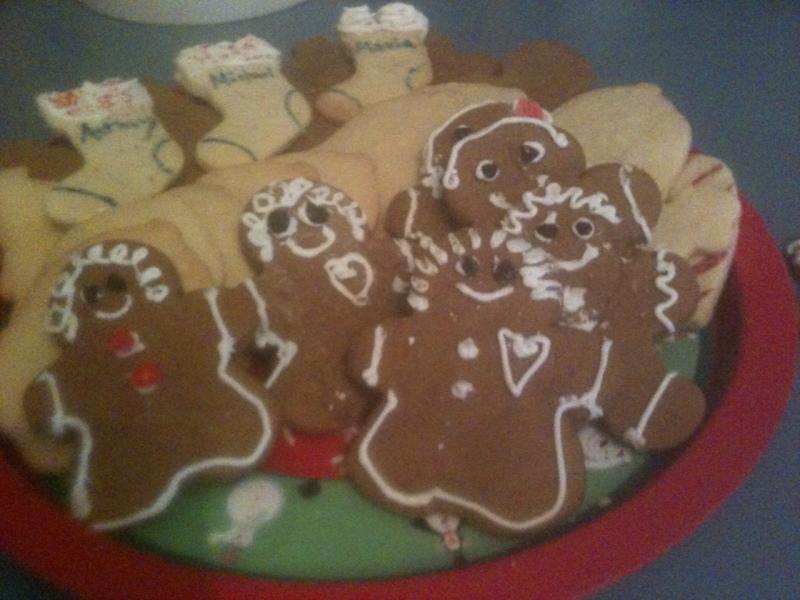 And then there are my cookies...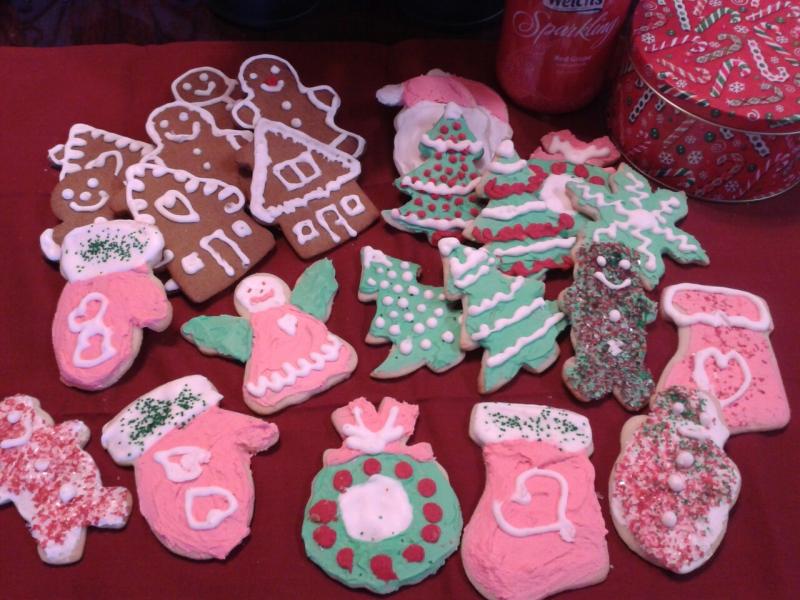 Whooo hooo.... refrigerator art AND calories... I know I have said this before ... but the fun we have together baking makes each week so special... What a gift my sisters are! Not just to me, but to everyone in their lives.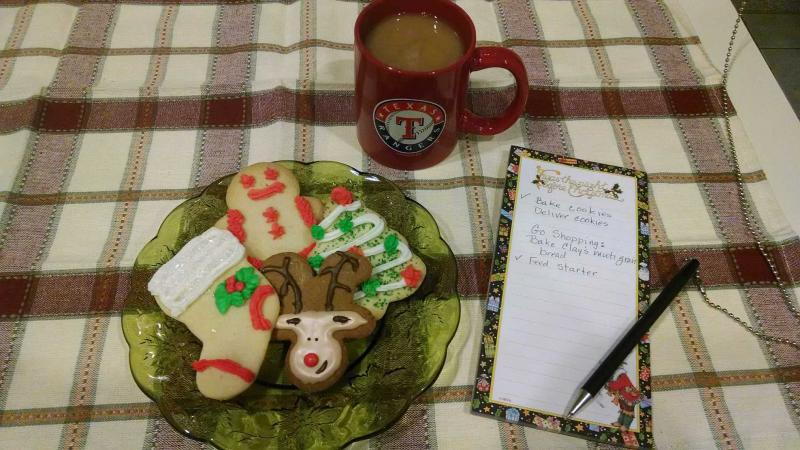 and now in the words of the youngest in the family.... Ahhhh.... time to go Shopping....
Merry Christmas Everyone,
Check back next week to see how our Christmas Tamales come out! 
Happy Baking, Barbra, Diane and Helen