December 16, 2013 - 1:07pm
Wow, where did the week go... I haven't even posted last week's bake and Wednesday will be this week's!!! Busy times these holidays. We are all baking goodies for the holidays and they are being well received... Our Sisters' bake was Gubana... Barb inspired this one and it reminded us a good deal of the Babkas we baked from ITJB. Here are the pictures... No problems this week... fun conversations and a fun bake. Helen's whole loaves are the lead in picture, and here is her crumb shot.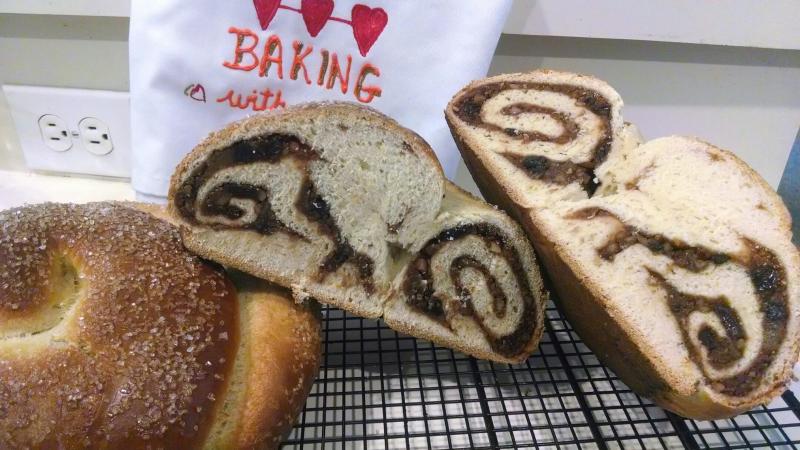 Very nice, sweet dough that was a hit with everyone who tried it... Very tempting toasted!!!
Here is Barb's crumb...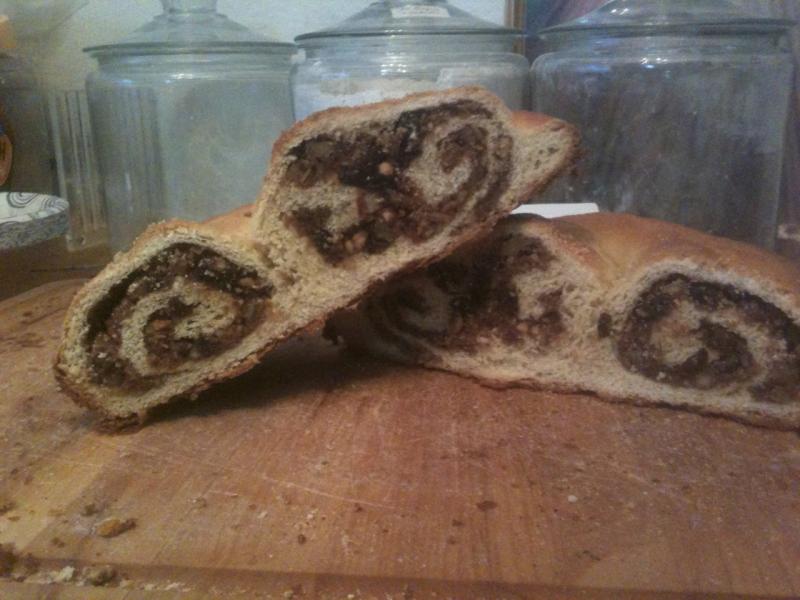 I can see the similarities... The fillings are marvelous and somewhat different with each different bake... Barb actually stayed true to the recipe and put hazelnuts and all the good stuff in hers... Helen and I improvised with walnuts and other fruits...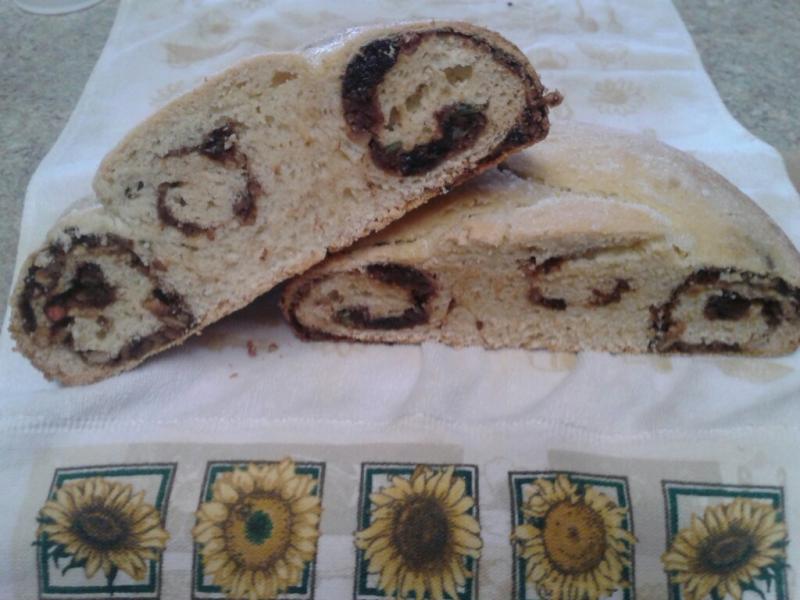 This is my crumb... as you can see we have a group of very similar looking breads and I am sure similar tastes... I just know that several days later... ours is great for toast... my husband had peanut butter on his this morning and loves it that way.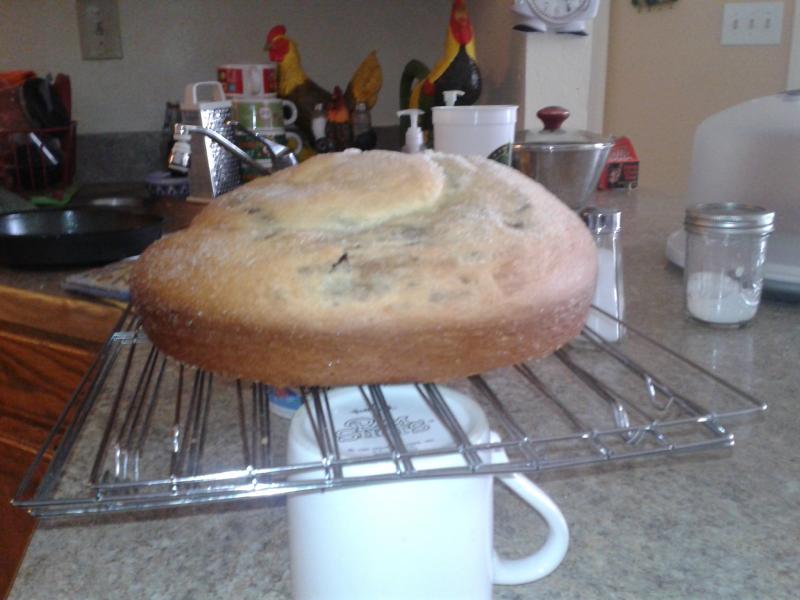 A fun day of baking... when we get together... despite the miles between us... we always have a great time and enjoy the exchange of information and experiences... Helen and Barb and I fixed Party Trays and treats to share with neighbors and co-workers and friends. 
In a couple of days we will be able "Awaken the Artist Within" while creating sugar cookies... Fun times, Great Sisters and Holiday baking... you have to ask yourself... "Does it get any better than this?" 
Happy Baking,
Barbra, Diane, and Helen (in birth order)...
Merry Christmas Everyone.