December 9, 2013 - 12:20am
My first borodinsky, and Pastry #8
I have finally bought a Pullman pan! two, actually. For bread, my first natural choice was a Rye; my first  Borodinsky  from Andrew's book: (Bread matters).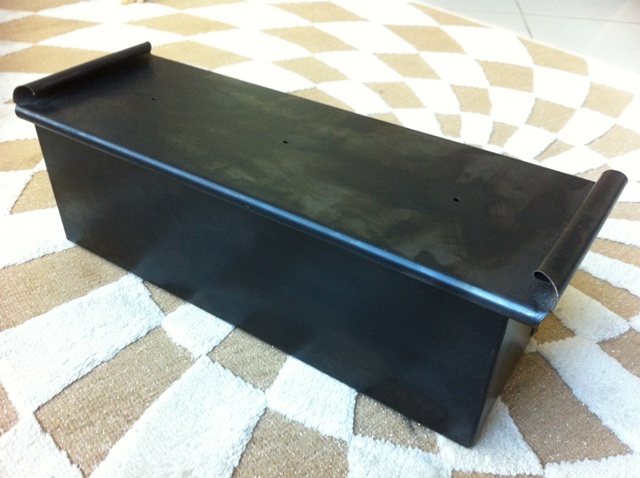 I've all but given up on finding a Pullman pan in Dubai, until I overheard a discussion among my Pastry class peers  and the Chef about  commercial sources of  the ingredients and tools used in the institute. Alarmed by the possibility of finding the pan, I took the address from the Chef and headed down to the warehouse. The two story warehouse sells different hospitality and catering equipments at somewhat reasonable prices. I've found two sizes for Pullman pans, all from the Italian brand Paderno, I was so excited. The one I bought for us$ 27 each, was an  11.75 *4 inch pan. There is a much longer version, but it was too much for domestic use. The pan had a sticker that says: blue steel ..etc. The pan was properly washed with detergent and warm water, but it had a slight oily layer, and a distinctive rusty aroma. I searched though google, and learned that blue steel is a steel that has undergone a deliberate oxidation prior to the final non stick coating. I shrugged my shoulders and wiped them clean.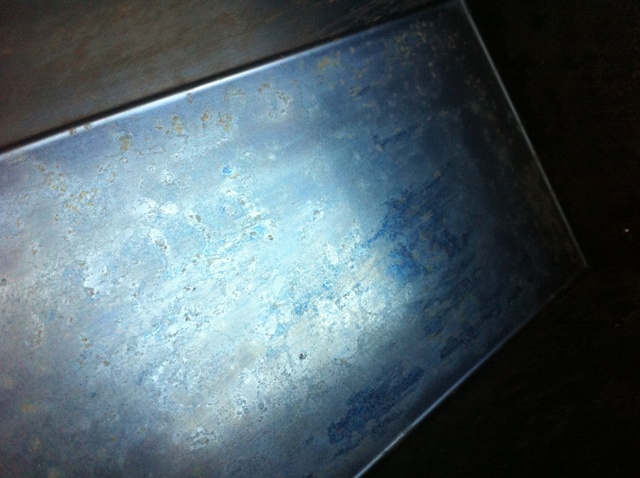 For borodinsky, I mixed my ripe rye sour with rye flour molasses and salt with a fork, scooped the lot into my greased pan  sprinkeled with cracked coriander seeds. I had no barley malt syrup, so I skipped this ingredient. I wanted to try Andrew's advocated method of no bulk fermentation for rye bread, and the bread rose in 2 hours. Total dough weight was 1346g which was more than twice the recipe's yield. After two hours, the dough has risen to almost the top rim of the pan, and started to crack. I slid the pan's cover on, and baked the bread for 10 min. at 420F and 30 minutes at 400F.
My regretful mistake was to bake it according to Andew's recipe, which is to a total of 40 minutes, failing to remember that an extended bake is needed for larger dough. After 40 minutes, the dough was unmolded and steam escaped from the loaf. The loaf's crust was very tender and the color was lighter than a rye should be. I didn't take a hint, Ugh! I guess I was too captivated by the square-ish cross section that the Pullman pan was capable of producing.
When cooled , the loaf was wrapped with a cloth, and left for 12 hours. Next day, I couldn't resist having a peek and I sliced a few squares. The loaf was moist and gummy. Ops, I've underbaked it!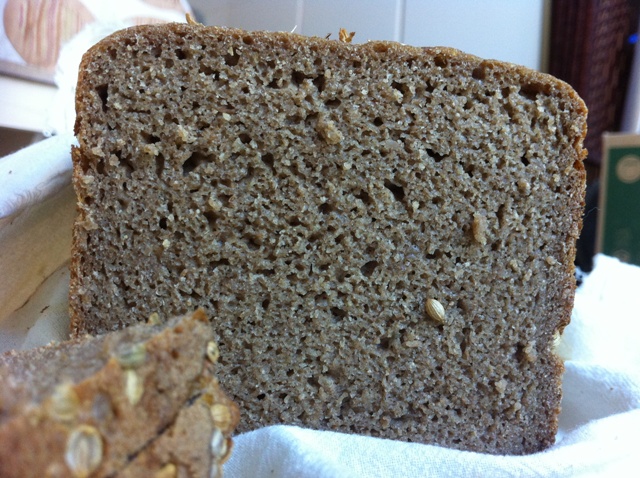 I wrapped it once more, and left it to rest for another day. Today, I've sliced it, and it was still moist and slightly gummy (cutting shreds still evident). The flavor is typically rye with a faint sweetness, and a good dose of spice that complements the overall flavor. The crust was soft, and the crumb was softer. There is a subtle mouthfeel of rust at the end, but generally tolerable. I don't know how to deal with blue steel rust mouthfeel, but I'll wait to see whether the pan becomes seasoned as I bake on. Overall, the bread was really good, and improved when slightly toasted.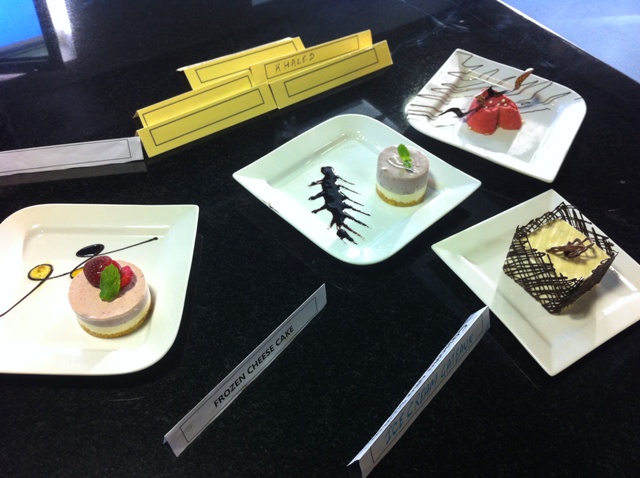 As for Pastry, I've skipped my two day marathon class of Chocolate. By the end of last week, I was completely worn out. My Pastry class 8 of the week before went well, though. We made frozen desserts, such as ice gateaux, cheese cake, tiramisu, fried ice cream.
-Khalid