December 7, 2013 - 4:46am
New Gluten-Free Sourdough Bakery!
I had been looking for bakers to bake my bread in bulk for me but never seemed to find the right one.  There were various reasons why each baker wasn't right and why I wasn't the right situation for them. Last Spring, before giving up the whole idea of selling my breads commercially, I gave it one last shot: could I develop a Gluten-Free Sourdough Bread Mix?
It took me 2 months to develop a user-friendly, genuine, sourdough bread mix. The mix takes about 24 hours to complete, less time than making gluten-free sourdough bread from scratch, about 3-4 days.
When I had initially looked at commercial spaces to bake bread, all I saw were dollar signs and enormous investments for space, utilities and equipment. When I ran the numbers, It looked like I needed a quarter of a million dollars for the first year.
Manufacturing a bread mix, however, does not need ovens!!
I found a relatively inexpensive office suite in an old mill building in my town and was able to work closely with the town officials to turn it into a small commercial kitchen. It took 5 months from start to finish not without lots of challenges. That's all behind me now and I have a wonderful work space to make and sell my bread mixes.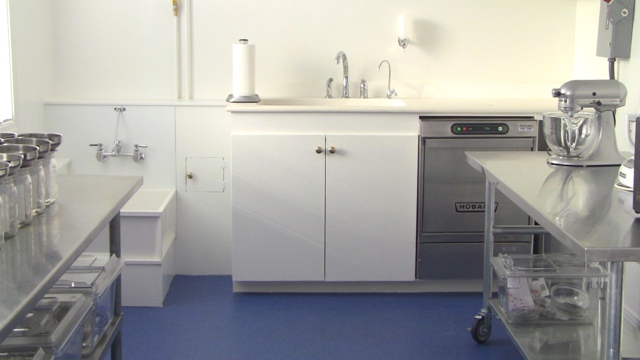 While I was managing the building project I was also perfecting the recipes, having people test the bread mixes, developing product labels, researching packaging and researching shipping.
When it was finally finished I scheduled my final inspection from the Board of Health. The next day, the kitchen flooded! I learned another new skill: how to use a shop vac. Thankfully, that stress is all behind me (ouch) and I did get my final inspection.
I have been making and selling my gluten-free sourdough bread mixes and gluten-free sourdough starters locally and online. The feedback is beginning to come in. People are making the mixes without trouble and enjoying the breads. Many of my customers have not been able to eat bread, let alone sourdough bread, since they were diagnosed with gluten allergy. They are so happy to be eating delicious, sourdough bread again.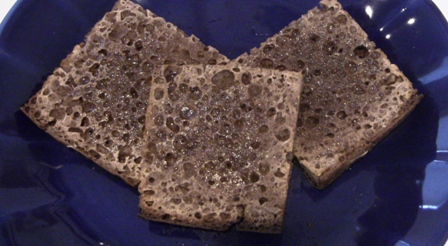 Pumpernickel Flatbread, toasted and slathered with olive oil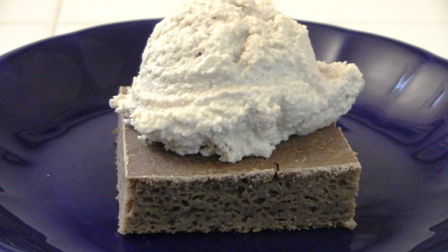 Cinnamon Spice Bread with ice cream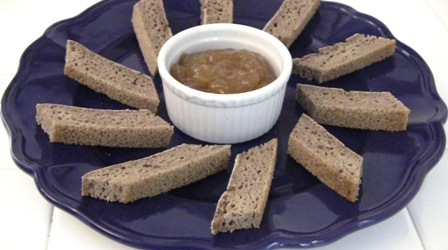 Cinnamon Spice Bread sticks to be dipped in Fig Jam
I am happy and proud of what I accomplished. Now comes the next piece of work: Growing the Business!
My bread mixes and starters can be purchased from my website. www.glutenfreesourdough.com