December 5, 2013 - 10:12pm
Hi Folks
i was reminded by work colleauges that i had not baked for a little while and that they were feeling deprived of some nice bread. So with that thought ringing in my ears and the thought that i hadn't baked since i had changed my feeding regime for the sourdough culture  where it now spends more time in the cool room than out, coming out for a couple of days for a few feeds and going back in the fridge for a longer stay.
I decided to come in early to work and put through a white dough 3kg flour 2 litres of water and 1 kg of culture(100%hyd) 75g salt 1x 50g egg and 150g of butter.
The dough was mixed well as i had decided that it would get no stretch and folds just a bulk fermentation which lasted for 4.5 hours so the dough was scaled and shaped after my lunch and placed on linen couches for an overnight stay in the cool room. 4 @750g 5 @ 500g 4 @ 250g 
Again i came in early and baked off the dough before my scheduled 7.45 start 
I managed to get a cut shot just before the loaf was eaten at lunch time, please disregard the cutting board with coffee stains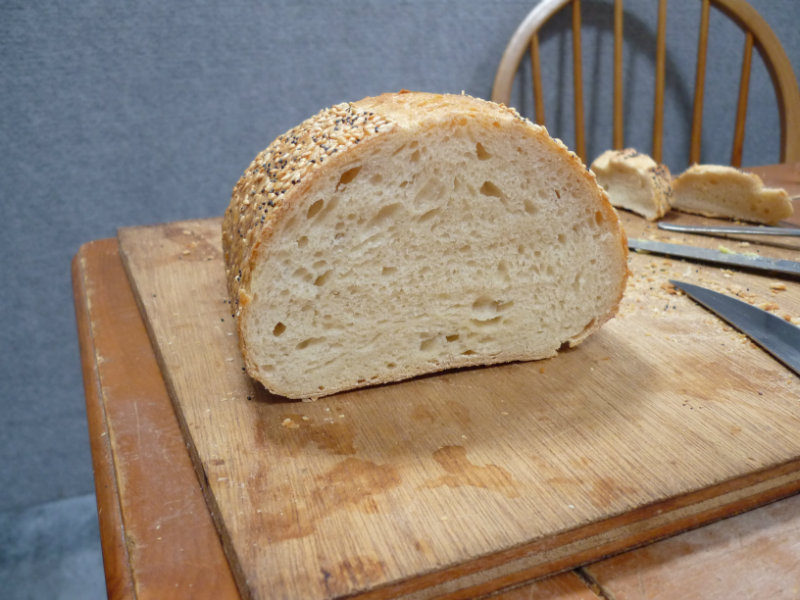 I have also included a couple of pictures of bread that was made recently during a visit from fellow TFL follower Betsy Teo, im sure she is about to do her write up  about her Aussie Aventure whilst on holiday from Malaysia ( the pressure is on)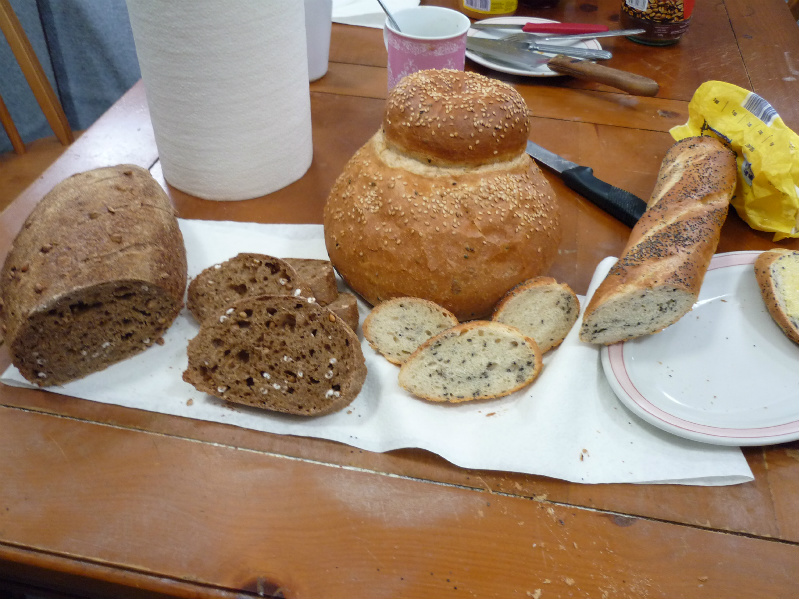 Home brew stout with torrified wheat sourdough to the left,  with cottage loaf and stick made  from black sesame white dough (No time dough)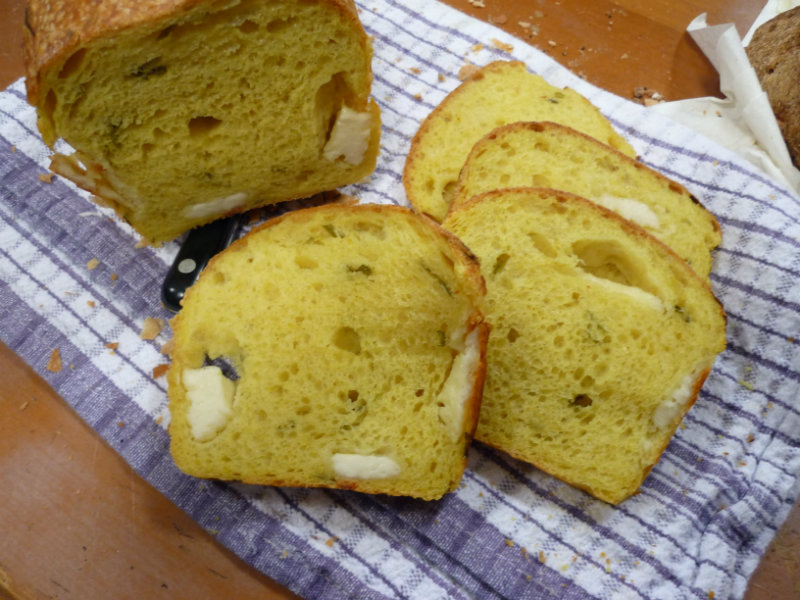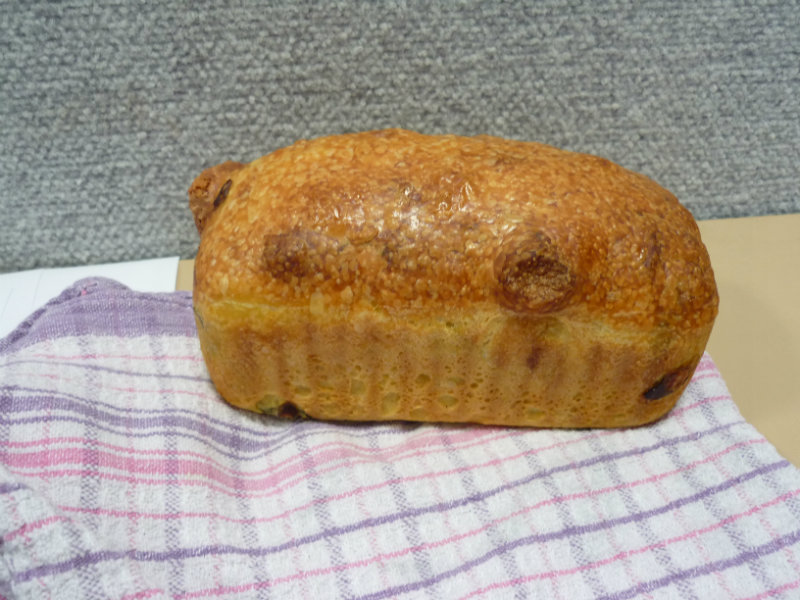 Turmeric with Haloumi Cheese and Spring Onion Sourdough loaf inside and out.
Kind regards Derek