December 5, 2013 - 10:47am
We 3 gmas baked Finnish Nissua... plus
The lead in picture shows that we baked Nisu plus other breads... Helen's picture leads in with her braided Nisu breads and her Alaskan Sourdough. We had a great time baking these breads and decided that we LOVE the dough from this Finnish Nisu (Nissua) bread... it will be the go to recipe for future sweet breads and cinnamon rolls... in fact, today I am going to make a raisin swirl bread with the same recipe.  
Here are our pictures of how this bread came out for us....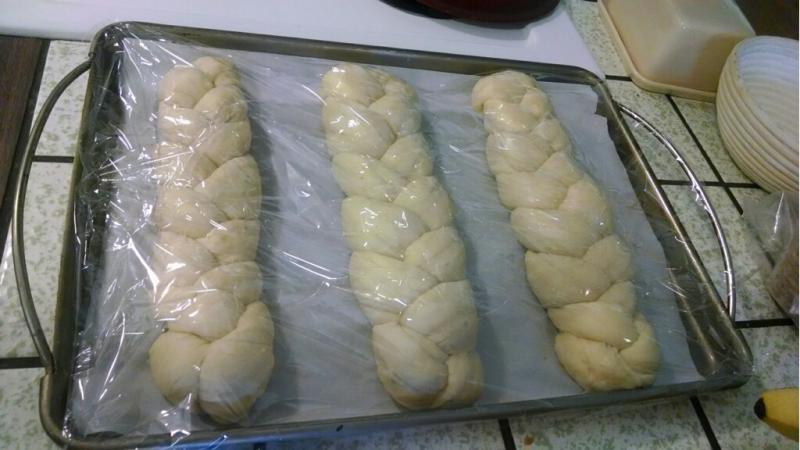 These are Helen's braids before baking.
The next picture shows Barb's braids... beautiful... My two sisters are great at braiding bread dough... lovely.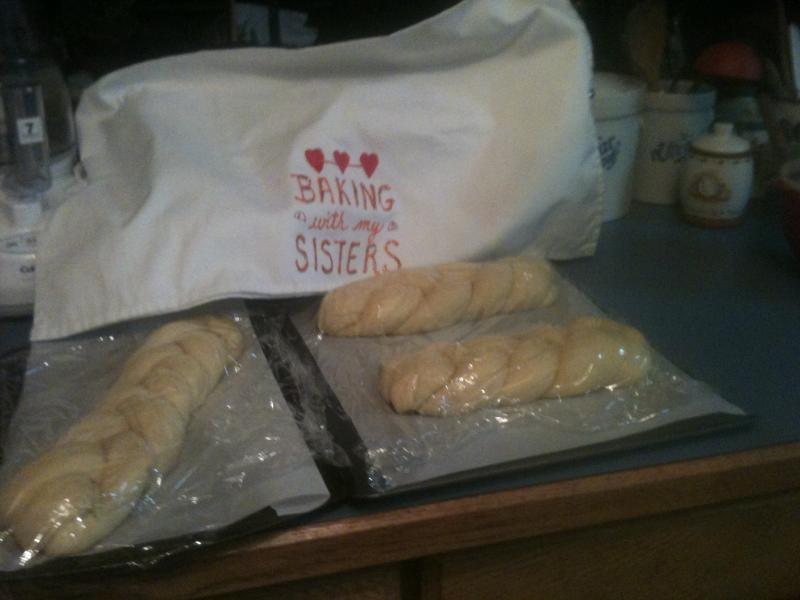 Barb said she was surprised and pleased by the oven spring...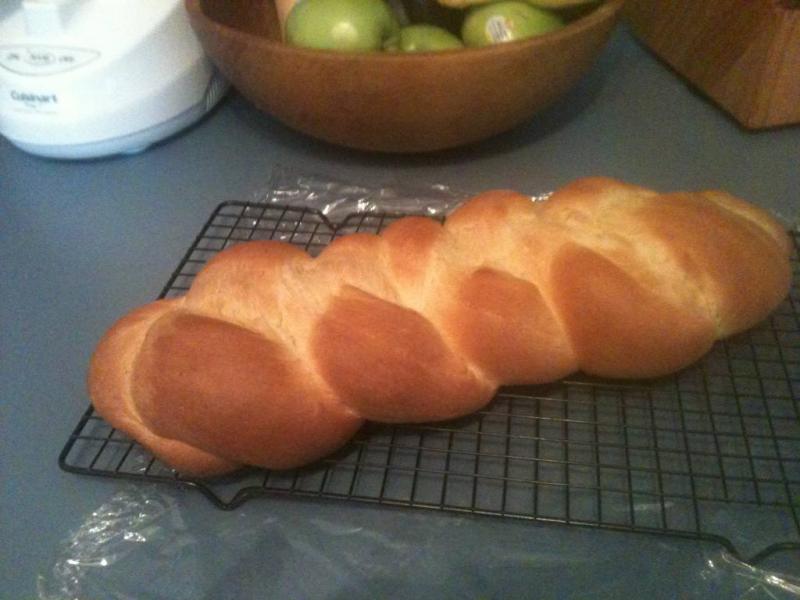 These loaves look great. Good Baking Barb!
And the crumb is nice and spring and beautiful... the bread really tastes good. We all love the taste!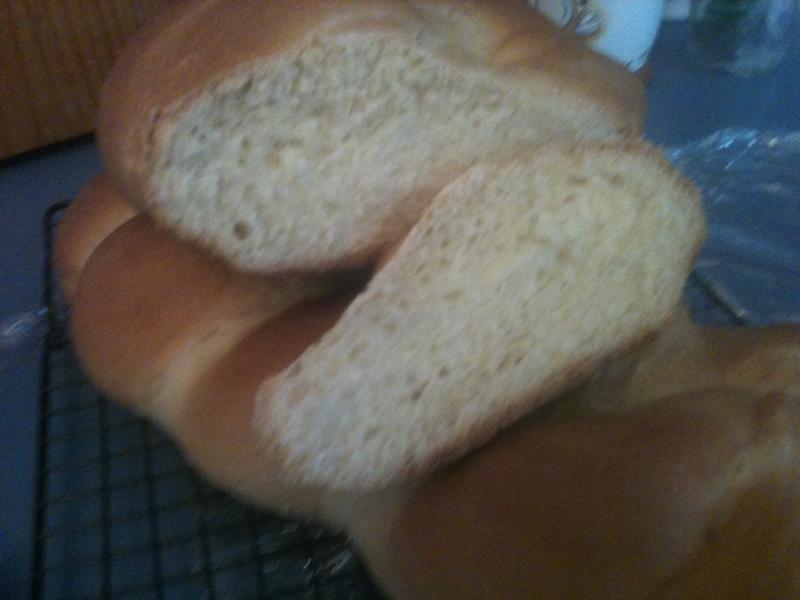 \Below is my crumb, looks a lot like Barb's so I must be doing something right.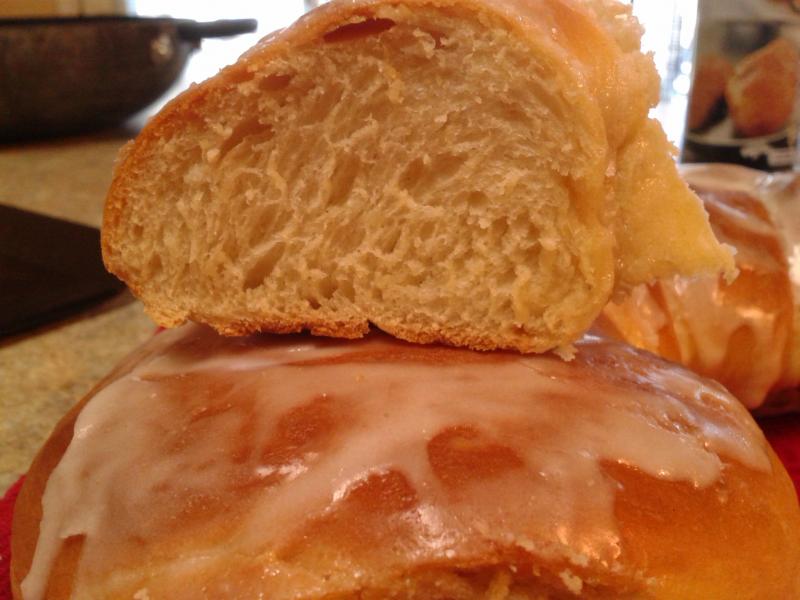 My bread is not sitting around like other breads I have baked ... we are feasting on it and looking for more... The recipe we used was from allrecipes.com for Finnish Nisu... check it out, you too will become addicted to this one.
 With some sprinkles, this would make a great centerpiece for the Christmas table.
Happy Baking everyone!
Barbra, Diane and Helen (3 gmas)