December 2, 2013 - 6:21am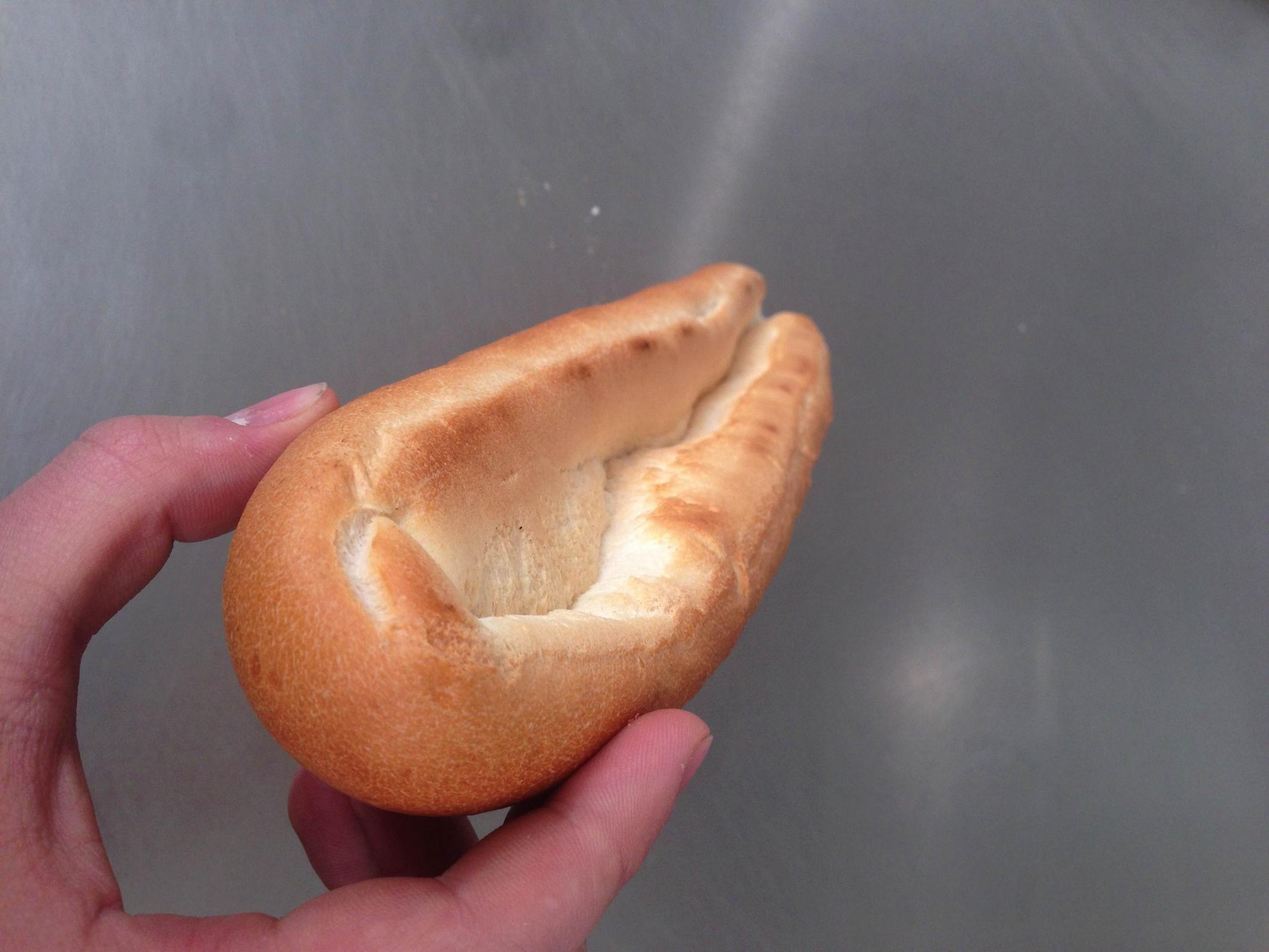 hi there, i tried to bake a bread, for sandwich(baguette).
but at the end i have a u shape tunnel. please see the pics bellow. 
 flour -1000 grams
salt- 20gr
sugar- 20gr
olive oil- 30
yeast- 15
ireks proover -5 gr
water- 550gr
i bake it under 220-240 C. with little steam, until i have the needed color. 
i proof it until it doubles in size. 
but when i take out of oven i have this u shape baguette. 
please help with your ideas how to fix it and what is the reason??