November 26, 2013 - 3:01pm
I again baked this Forkish style, proofing seam down and baking seam up with a slash. It looks like the well sealed seam bloomed open.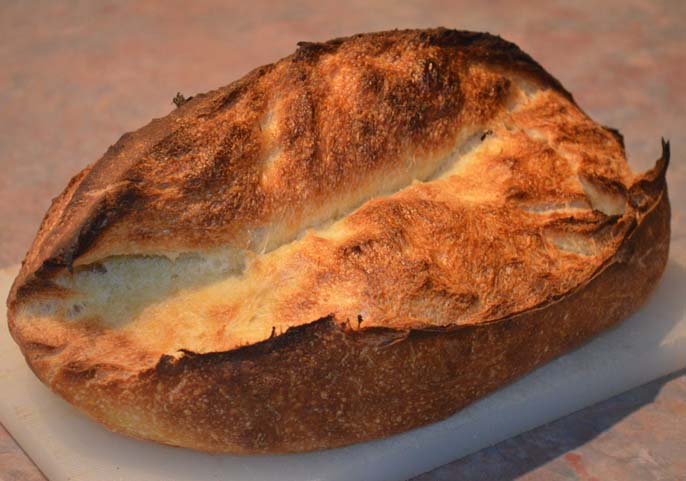 Formula wise, this was identical to my last bake:
300g total flour, using strong bread flour and 10% durham semolina
231g water
8g coarse sea salt
1Tbs EVOO
I used 25g YW levain and 25g sweet levain @ 100% hydration and mixed about 24 hours after the levains were fed. they stayed on the counter until bed time then went into the fridge.overnight then back onto the counter to warm up for the mix.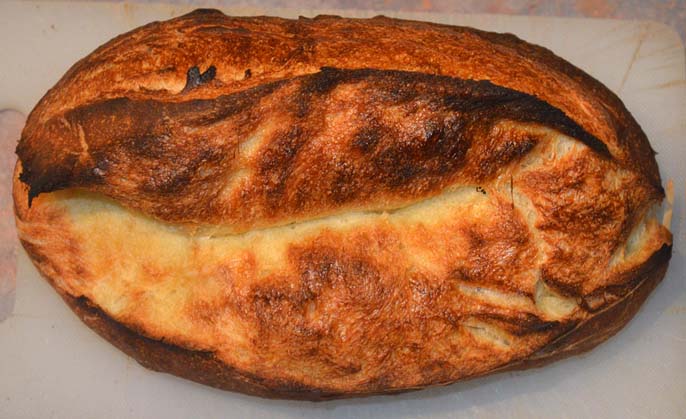 Holey oven spring Batman! Wow does that YW ever cause an oven explosion!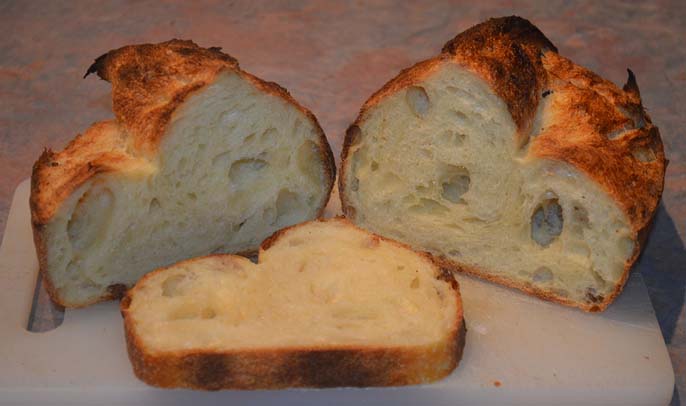 Sometimes an old skibum needs a multi-purpose kitchen. Hey, I can tune my skis while the pizza dough rises.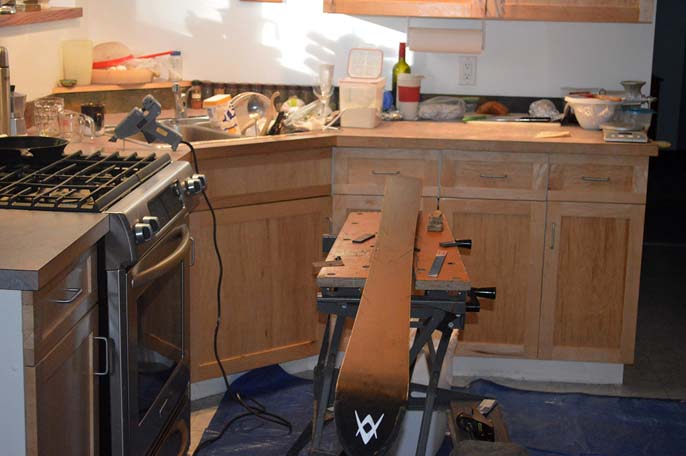 Happy baking folks! Brian