November 22, 2013 - 4:53pm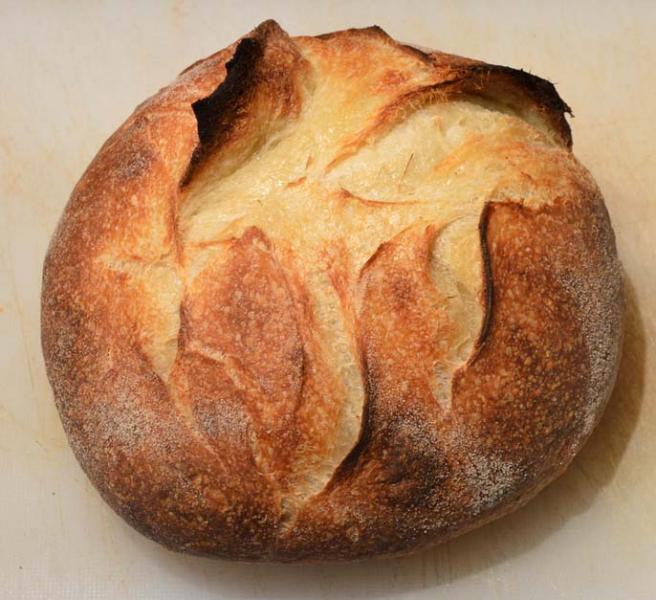 Another nice Forkish style loaf, 300 g flour, 10% durham semolina, 231 g water 1 tsp coarse sea salt and 3/4 Tbs EVOO. I once again worked at tight seams during the fold of the pre-shape and shape and it looks like a pretty tight bloom on this bake. Again this loaf was risen with 25g sweet levain and 25g yeast water levain.
I debated about scoring this one and in hind sight think I would have got better spring with a single score. I am consoled by the fact that this is one tasty loaf and after all isn't that why we bake?
I love this bread and enjoy baking it! Crumb: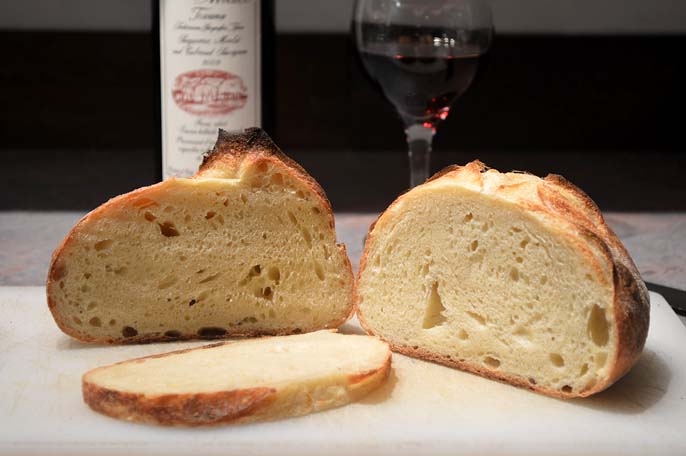 Happy baking! Brian
PS Ski season is full on here now and I have less time to browse this site and every other site, less time to bake, but all day to ski. We got bombed with snow earlier this week and this old skibum has a BIG smile on his face right now. After skiing boot top snow for 21/2 hours today, my legs could barely carry me up the stairs to the bar for the celebratory pint of beer . . . Ski