Chinese Almond Cookies are one of my favorite afternoon snacks. I often pick them up at the local Chinese bakery or keep a box of Amay cookies in the cupboard.
I tried making them at home for the first time today. Not perfect, but they are pretty darned good.
Almond Cookies Makes around 18 mid-sized cookies

1 c slivered almonds
3/4 c sugar
1/2 c (1 stick) salted butter, softened
1 egg
1 T almond extract
1 1/4 cup all purpose flour
1/2 t baking soda

Glaze 1 egg yolk 1 T sugar 18 whole almonds
Spread the almonds on a cookie sheet. Roast them in an oven at 350 degrees for approximately 10 minutes until they become fragrant and begin to brown. Pull them out of the oven and allow them to cool.
Once the almonds have cooled, place them in the bowl of a food processor or blender. Add 1 tablespoon of sugar and grind until they are fine and sandy.
In another bowl, combine the butter, remaining sugar, egg, and almond extract and mix until smooth and creamy. Add the flour and baking soda and mix until combined. Stir in the ground almonds. Cover the bowl and refrigerate for at least 30 minutes until the dough is firm.
Preheat the oven to 350. Roll 1 inch balls of dough and place on a greased or parchment covered baking sheet.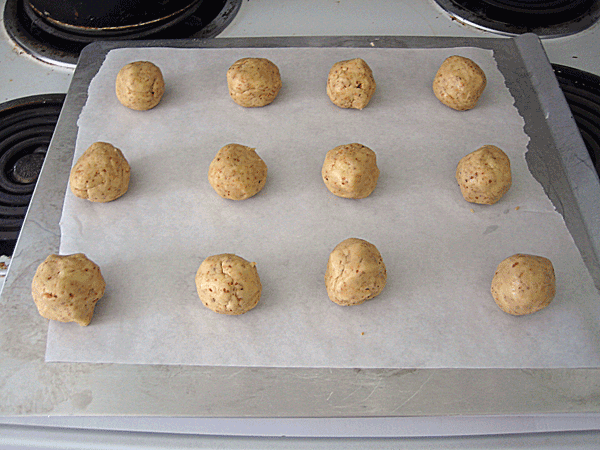 Use your thumb or fingers to flatten the balls into disks. Brush the tops of the cookies with the egg glaze and then place 1 whole almond in the center of each cookie.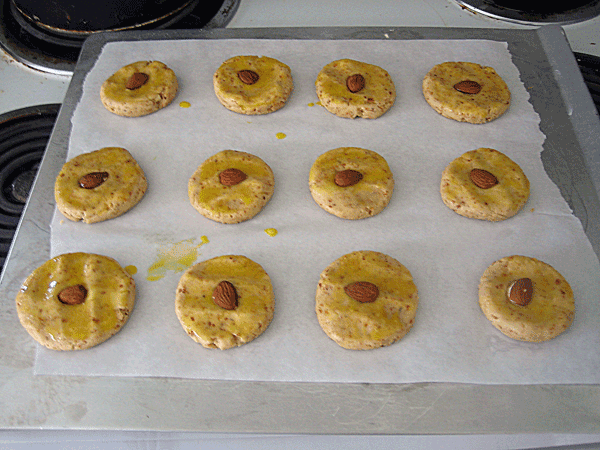 Bake for approximately 10-13 minutes until they become golden brown.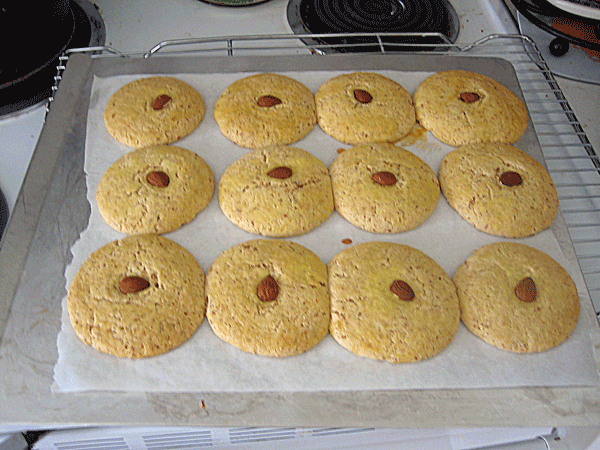 Serve with tea.