November 11, 2013 - 5:42pm
Another blooming boule, Forkish style again
Total flour 300 grams, strong bread flour
Total water 231 grams
Sweet levain @ 100% hydration 25 grams
Yeast water levain @ 100% hydration 25 grams
Salt, 1 tsp or about 7 - 8 grams, should have spent the extra five bucks on the digi scale that gives me the decimal. .  I once again took extra care when pre-folding and folding the boule, making sure the full length of the fold was tucked in nicely.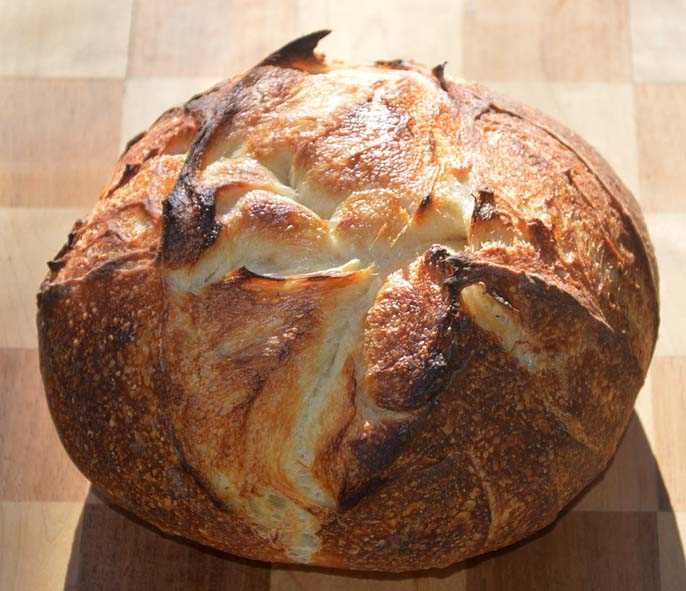 the dough was proofed seam side down and baked seam side up.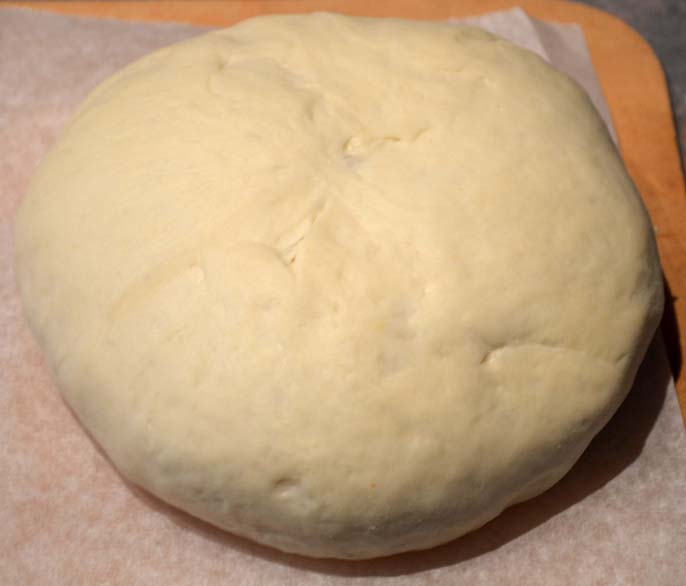 I scored a crescent across the seam I thought most likely to bloom.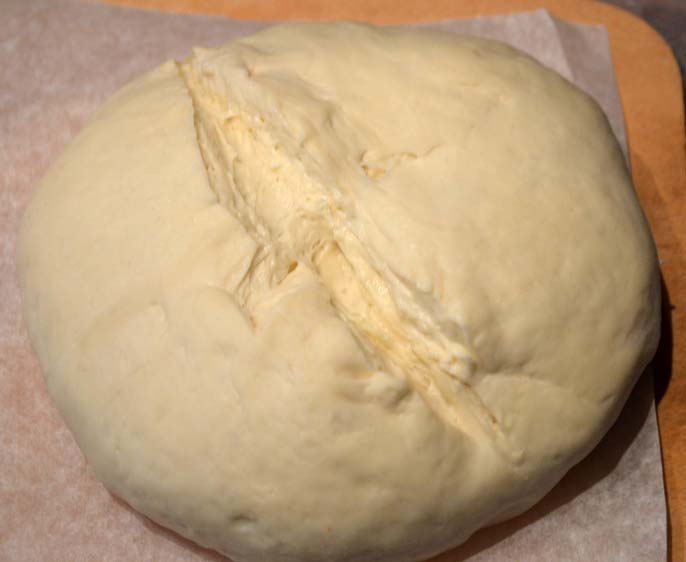 The crumb.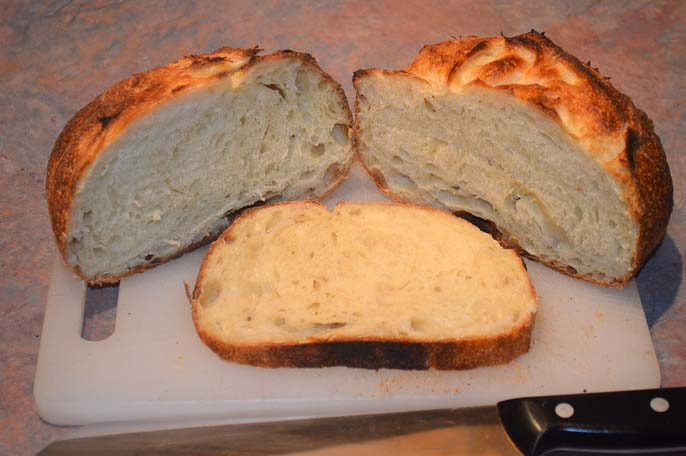 So I refreshed my yeast water yesterday and as bake s per dabrownman's directions and made some YW pancakes today with the 'spent' YW,  I also refreshed my sweet levain at the same time and left it on the counter also. 
YW pancakes
100 grams spent YW
100 grams bread flour
I left it on the counter overnight for yesterdays's mix and today's bake and had a massive amount of bubbling dough! This morning I added 1 egg beaten and mixed with 2 Tbs maple syrup adn 2 Tbs melted butter, 1/4 tsp baking powder and mixed it with the flour and YW. The mix took some doing, but when done I mixed in some fresh blueberries, fried it up in the same pan that fried my hone cured/ smoked bacon and YOWSER, some fine breakfast to celebrate myu first day skiing at Lake Louise!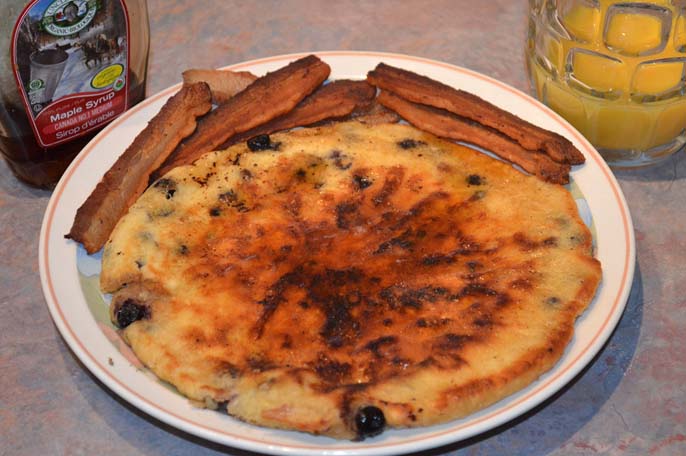 Ahhh, topped with melted butter and real maple syrup.
I discarded the fruit this time. Next tie I will do something with the spent fruit