November 11, 2013 - 10:56am
Recently a customer asked me to bake a fig anise bread.   She had bought a loaf from Standard Baking in Portland Maine, and loved it, but doesn't get up there often.   At first I was a little reluctant to go down this road, as I thought figs?   anise?   really?   but then decided to see what I could come up with.   A search on TFL revealed that there was just such a bread in Nancy Silverton's La Brea book.    As this has been on my list forever, I bought a copy, procured some dried black mission figs and anise seed, and put it together.   This morning I baked the loaf, cooled it and then dug in.   I have to say this bread is incredibly delicious.   The anise helps instead of hurts as I had worried.  The figs are absolutely decadent.   Sometimes it is good to listen to people (not always of course.)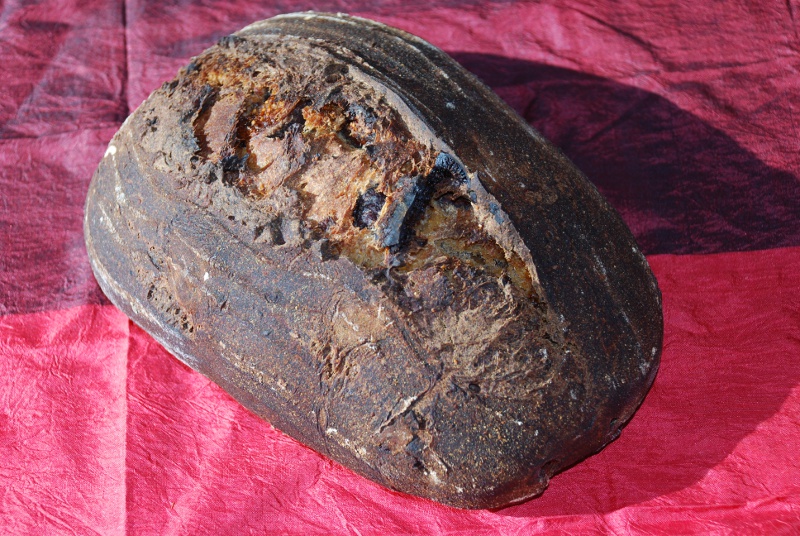 The crust of this bread comes out almost black.   Fortunately Nancy Silverton warns of this, or I would have thought I was burning the bread after only 30 minutes.   The only bread I've seen darker than this is Syd's squid ink bread.   But I didn't use any of that.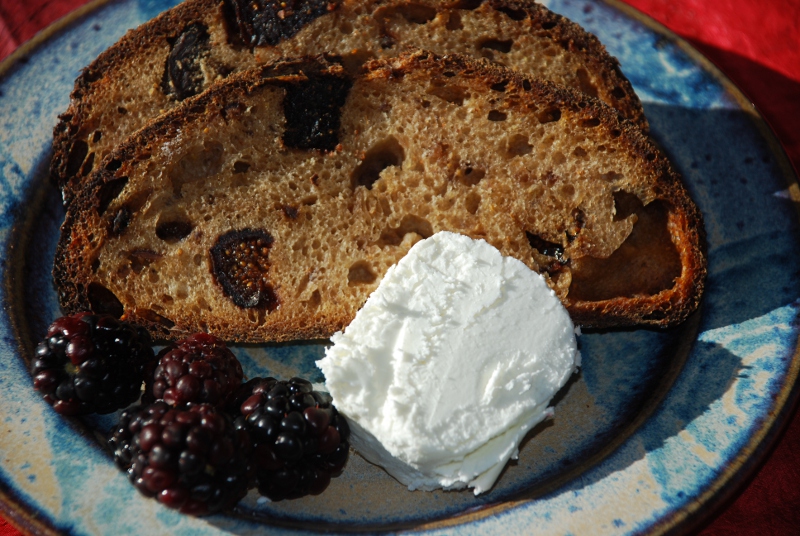 I must have read this somewhere on TFL as I'm hardly a gourmand, but this bread is just made to go with goat cheese.   What a treat.  
So two questions.   Has anyone been to Standard Baking?   (Karin?)    Any chance that this is the same bread as they sell there?    What is your favorite bread from  Silverton's book?   I can't wait to try something else.