November 5, 2013 - 8:22pm
Baking on stone with steam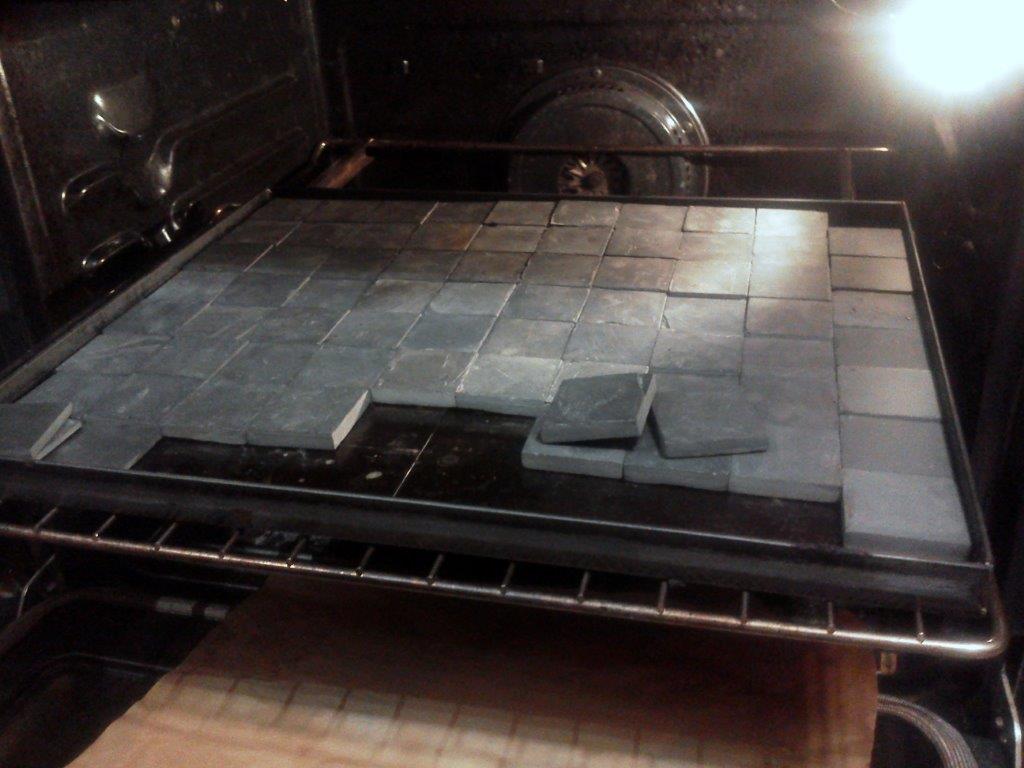 I have used stone flooring to bake. If I started with an 18x18 stone I could trim it with a masonry blade in my circular saw.
Worked.
I read some of Bro Juniper's books and started using steam. I would do this by putting a rimmed baking sheet on a rack in the lowest position and the stone on a rack at about 2/3 up. Right after putting the loaves onto the stone I would shoot a 1/2 cup of boiling water into the baking sheet with a jumbo syringe.
Steam gave me better bread, but when the cloud of steam hit the bottom of the stone I'd get two or three more stones than I had started with.
The engineering solution:
A steel frame to hold the stone with a sheet steel bottom to keep the steam from directly hitting the stone. This also let me use several smaller stones instead of one big one. Using smaller stones reduces the amount of stress across each stone that could lead to cracking.  And since I had a frame and could move any number of smaller stones as a single unit, I went extreme and got a bunch of 2 x 2 slate tiles. (they come as a 12 inch x 12 inch square with 36 of the 2 x 2 tiles glued to a net with water soluble glue.)
I lifted a few tiles out for the picture.
I use parchment anyway, so the small height variations are not a problem, and now, the steam is not a problem either. 500F oven plus steam plus hot stones and I really like the crust that is coming out of the oven!