November 5, 2013 - 7:30am
Sourdough Pancakes..... Success!!!!
So you all know how I have been going on about pancakes (crumpets/flapjacks) and scones....... like a real ninny whining about a recipe...... Well here they are and I will never make ordinary pancakes/crumpets again!!!!!!!
This is the starter ready to go.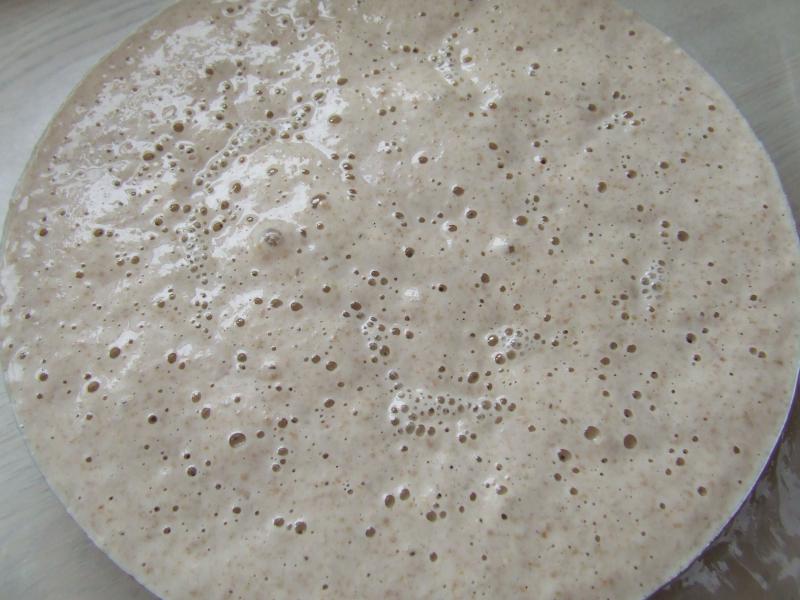 With the eggs and other ingredients added. Some baking powder in there and it frothed up like a puff ball!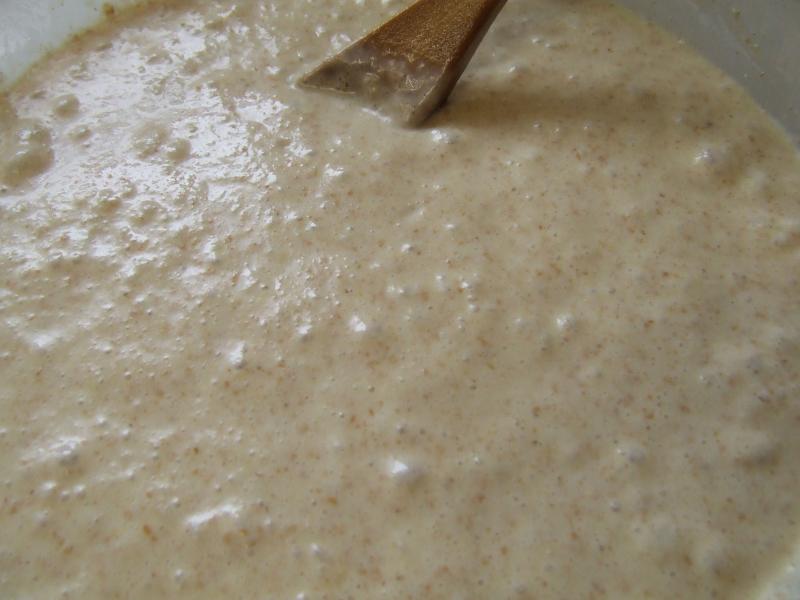 Served warm with a blob of butter and lashings of maple syrup.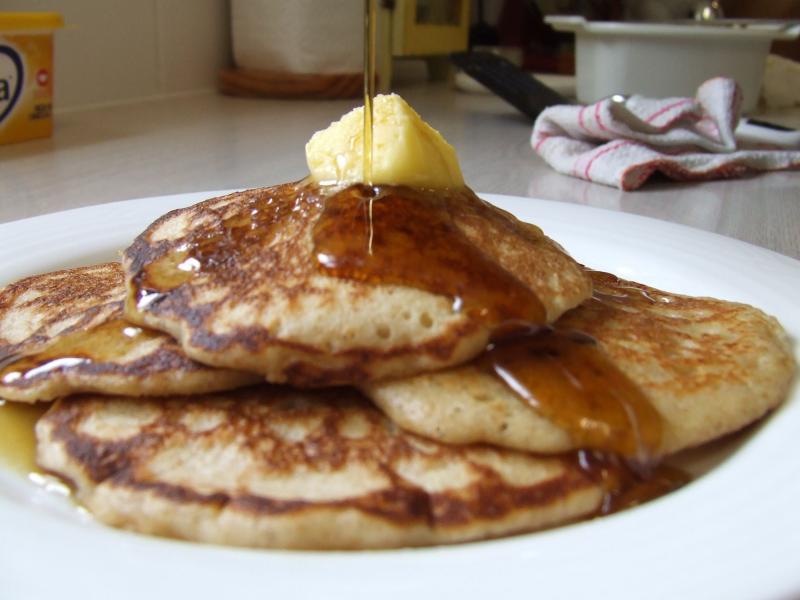 This was hubbies idea..... Banana sandwich with a liberal shake of cinnamon sugar!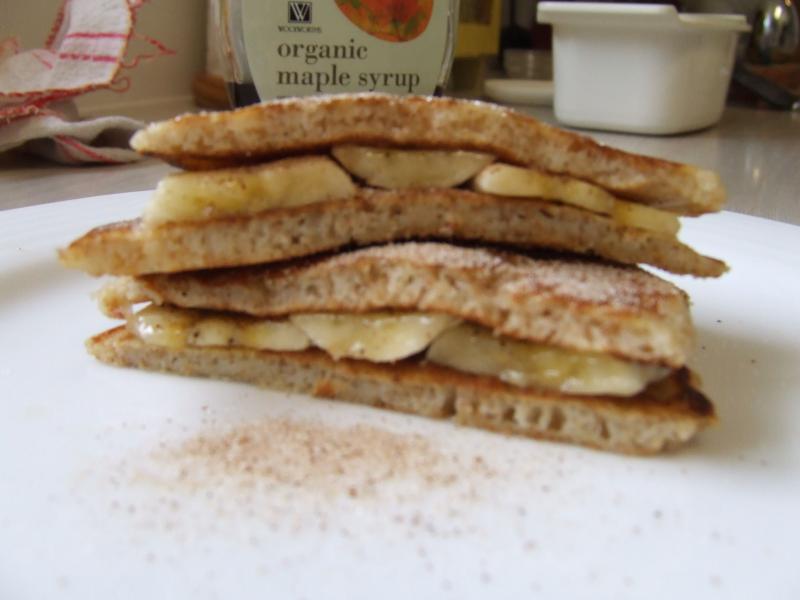 I have never seen anything get devoured soooo fast! If anyone wants the details, just comment here and I'll post the recipe but it's just oh-so-easy!