November 4, 2013 - 12:22pm
YW sweet levain boule KF style, take 2
This morning's bake was exactly the same as my last bake of this type:
http://www.thefreshloaf.com/node/35521/yw-sweet-levain-boule-forkish-style
The only difference was trying to get my shaping tighter. Getting there, but still needs work. I will give another half loaf away and bake one off again tomorrow. People are always happy to receive my bread and making people happy makes me feel good.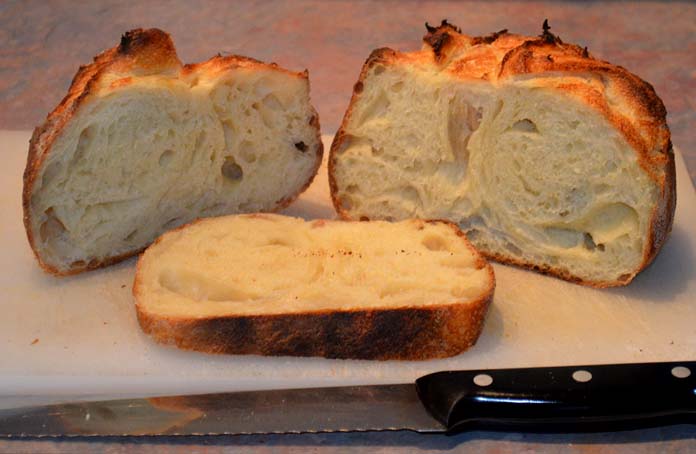 This made delicious sandwich! I guess there were a couple of changes, I put the extra YW in the fridge overnight to use this morning and I think it developed greater flavour and character. It sure did look robust!
Today's sandwich was smoked chicken, home cured and smoked c=bacon, lettuce and tomato with lots of mayo and Rene's Garlic Caesar dressing. Great sandwich!
I smoked a whole chikcken for dinner last night, brined it overnight, rested in the fridge for the day, gae it a dry rub and smoked @ 225F with hickory and maple until an internal temperature of 140F, then onto a hot grill for 5 - 10 minutes per side to crisp the skin and back into the smoker @ 275F until the internal temperature reached 165F. Rest for 20 minutes or so and OH MY!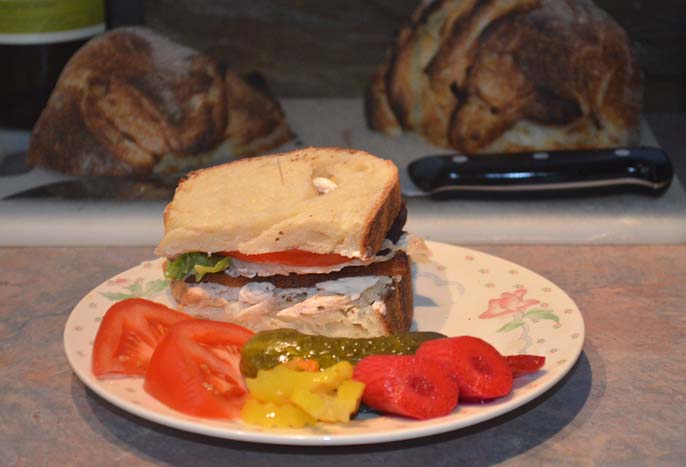 Happy eating folks! Brian