November 3, 2013 - 8:38am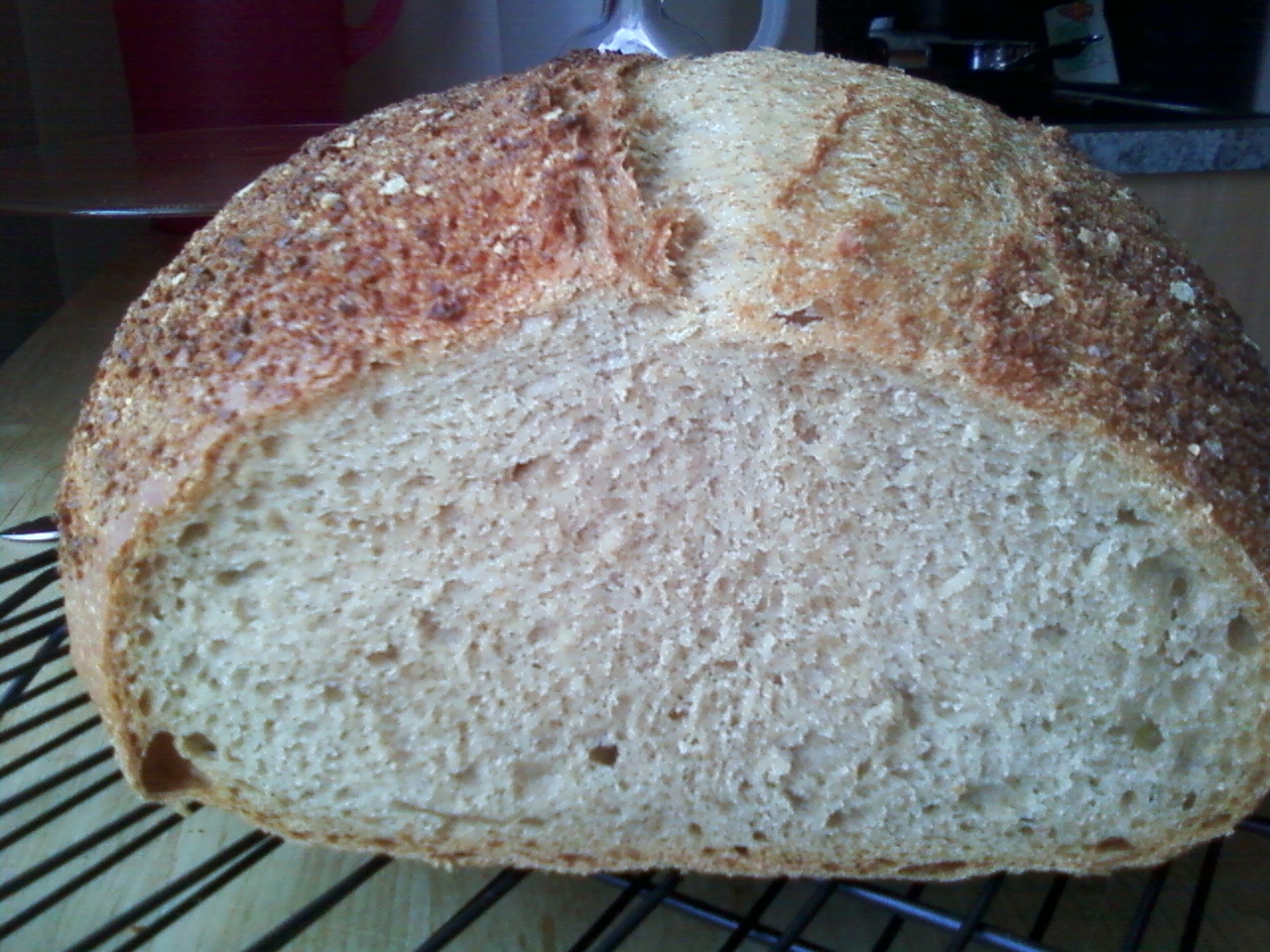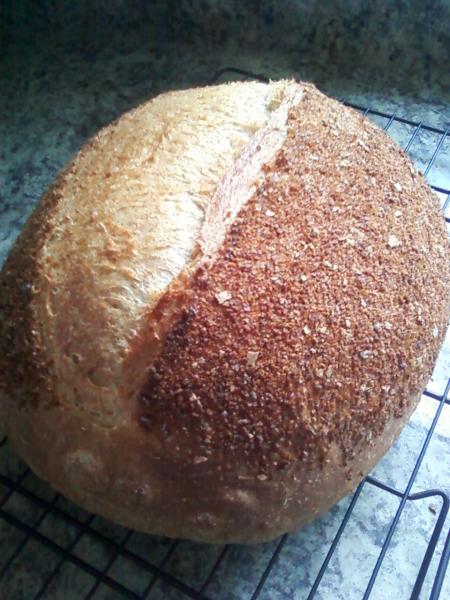 Decided to pick-up a bag of spelt flour and try a loaf. I eased into it with only 50% spelt for my first go. Here is the recipe and a crumb shot to follow when the bread cools completely. I also used some of my bread crumbs here in response to the other thread about making use of old bread. I dried out the old bread but made sure it didnt toast. Then used the food processor to make coarse bread crumbs out of it. Rolled the top in the crumbs and when it baked it toasted the crumbs and makes for a nice crunchy crust. Its like having toast on the outside of your bread.
Poolish
100g Spelt
125g Water
0.5g Yeast, Instant
Let ferment overnight
Dough
280 Water
All of poolish from last night
mix to loosen-up the poolish
189g Spelt

289g Flour, Bread (~12.5% protein)
12g Salt, Kosher
5g Yeast, Instant
Mix into a smooth dough.
Let rise intill doubled. Pre-heat oven to 450 degrees F. Shape dough. Roll top of dough on wet cloth. Then roll dough in homemade bread crumbs (or store bought panko bread crumbs). Place into brotform, top side down, and let rise intill doubled. Place risen bread into pre-heated cast-iron double cooker and score top of bread. Place in oven and cover with other half of pre-heated cast iron cooker. Let bake covered for 20 min. Uncover and bake for an additional 10 to 15 min. Remove and let cool.