October 31, 2013 - 3:28am
Well was if worth the extra effort?????? All that extra effort of chopping fresh chives and parsley?
No not really. The fresh chives and parsley did nothing to improve what was already a super tasting loaf. Let me hasten to add they did not detract from the flavour but nor did they add any distinctive nuance either. Maybe dried herbs would bring their flavour across but fresh did not cope with the process very well. So I have come to the conclusion that you can't fix something that is not broken, so leave it alone! 
As usual I did my 75% hydration in a pot and I seem to have this recipe down pat now so I'm not going to change it..... just maybe focus on the 95% which is a bit of a challenge. All that is needed is a variation in baking time. 
Just to practice my new posting skills - I'm posting the photo's of this loaf. 
After the 3X stretch and fold. Ready to proof.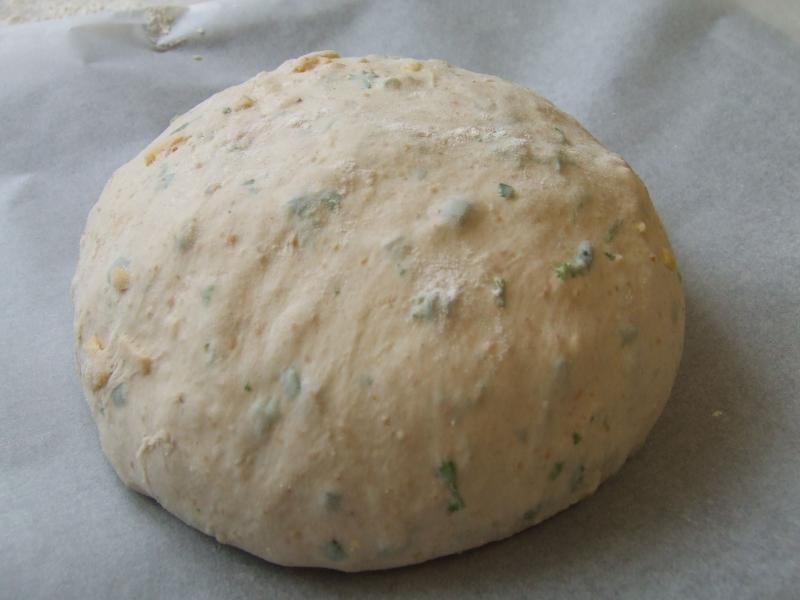 Proofed and scored. Ready for the pot.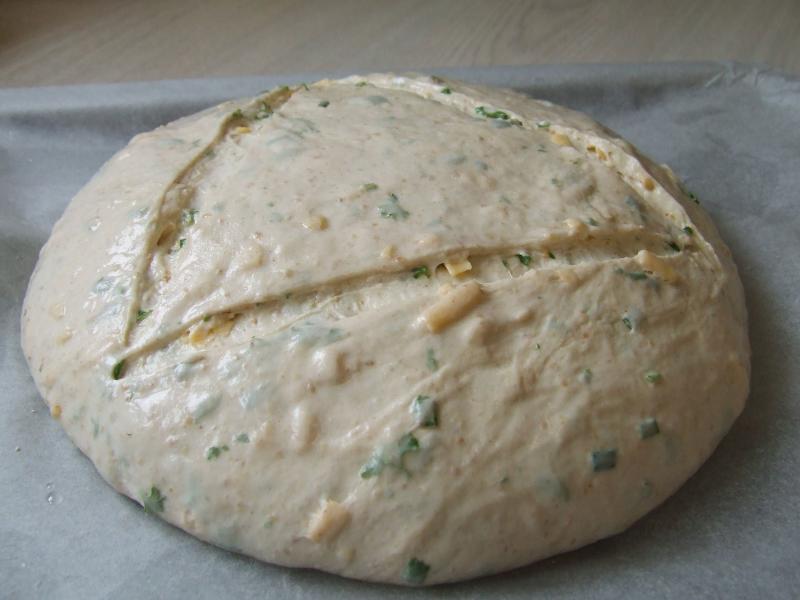 The result cooling. I love the texture. Fresh with butter and a good bowl of hot soup......... Mmmm.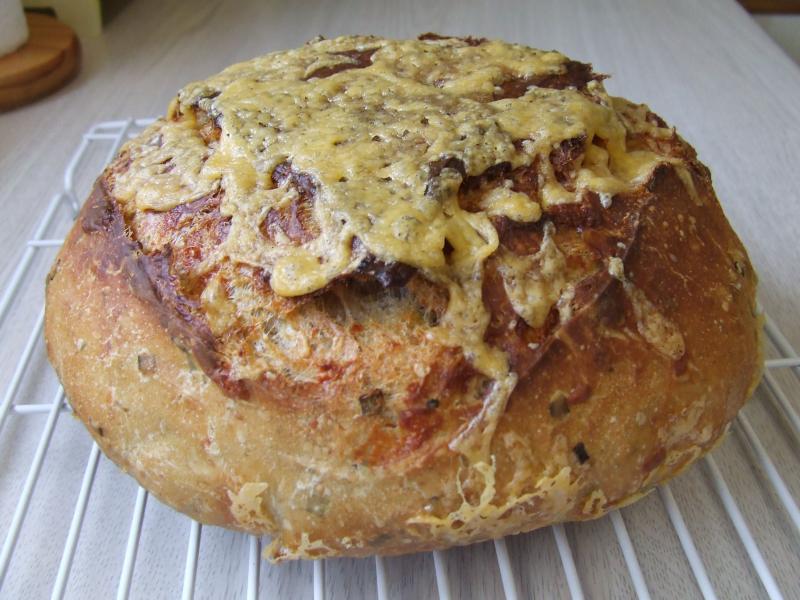 Happy Baking!