October 29, 2013 - 5:35pm
Yeast water boule, Forkish style again
Well I got a successful yeast water culture going and it is bubbling and fizzing like a can of Vernor's ginger ale! A big shout out to dabrownman for pmi'ng me detailed instructions, followed to the tee. I baked this exactly as the last sd boule only using YW to build the levain. The dough felt immediately different -- more extensible and felt nearly fully developed after the second set of S&F's. Nice volume, nice open crumb and very mild flavour and great chew - almost too mild, so I guess I have come to appreciate the flavour profile of my sweet levain!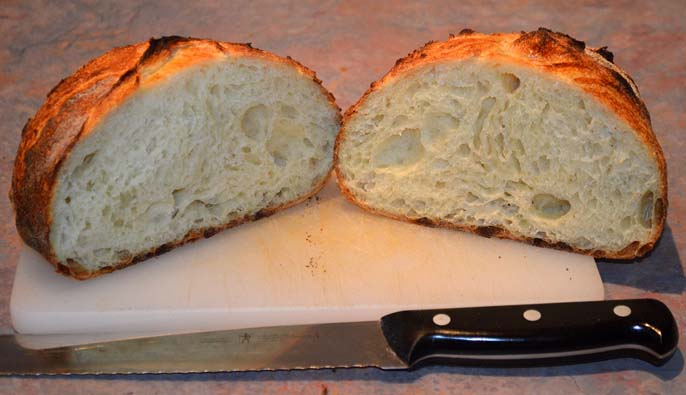 I think this is some of the nicest looking crumb I have baked. Anyhow here is my new tool in the kitchen, a nice healthy fizzing yeast water!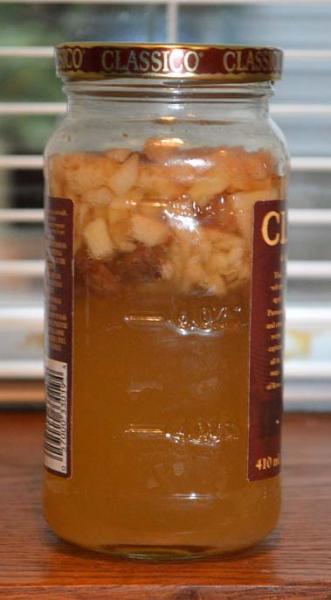 Thanks again dab!  You are DMAN!!!
Happy baking folks! Brian