October 27, 2013 - 11:28am
Wedding Cake Questions? I can help!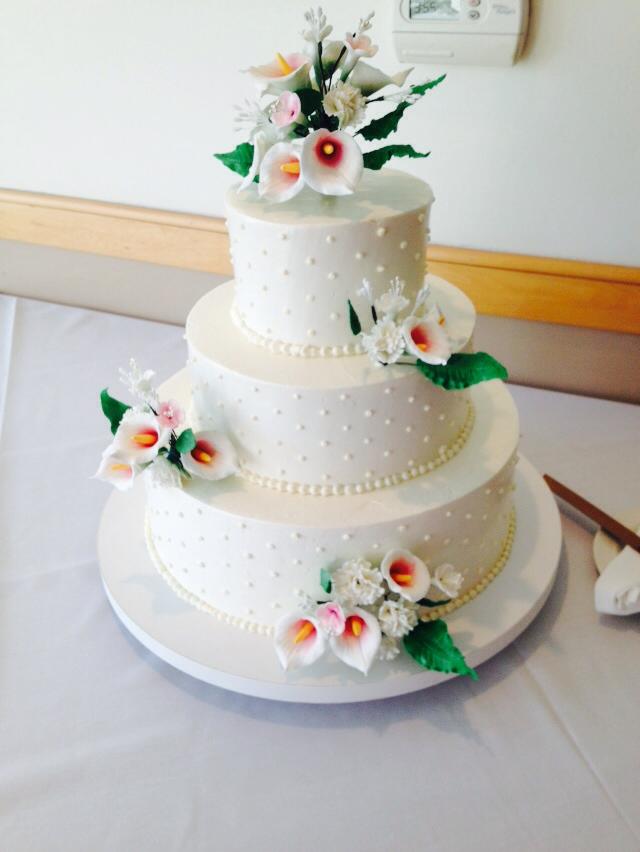 Hi All! Just posting my most recent wedding cake.
Vanilla Yellow Cake (5 layers) with Italian Meringue Buttercream
(used Nielsen Massey Madagascar Vanilla Bean Paste in the cake - then Nielsen Massey Madagascar Bourbon Vanilla Extract in the Buttercream)
Also - all edible flowers. Calla Lilies, Carnations, Trumpet Flowers, Babies Breath, and Leaves. All were made out of gumpaste. Sculpted, Dried, Luster Dusted, and Steamed.
Have any questions about icings? Flowers? Ask away :)