October 12, 2013 - 3:26pm
Croissants Made With Pastry Flour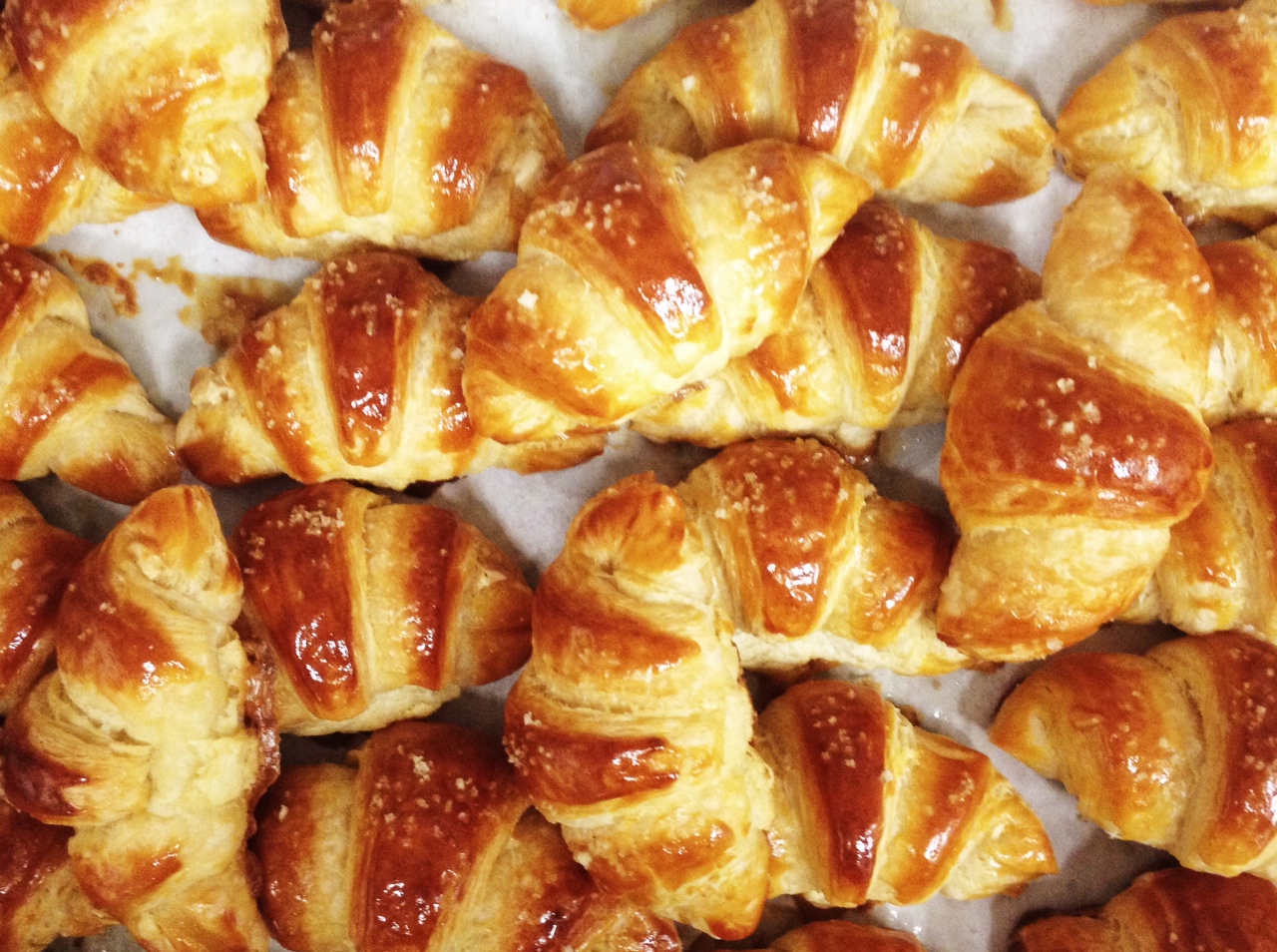 I have been tweaking my croissant recipe for some time now (as shown--sorry, the photo isn't the highest quality) and have almost got it where I want it. My one issue is that the croissants are not as tender and flaky as I would like them to be. I am confident that I am not overworking the dough by kneading, and as I laminate the dough it is easy to work with and doesn't contract as I roll it. My only guess is that the protein content of the all-purpose flour I'm using is too high.
Has anyone tried using part all-purpose flour and part pastry flour? If so, what percentage of each do you use?
Further information about my recipe: I use 55% butter (baker's percentage)--the butter is not European-style, unfortunately. I'm making these for the restaurant I work at and no one has been willing to spring for high-quality butter...yet ;). I'm not exactly sure what the protein percentage of our AP flour is--I know it's Shepherd's Grain. I do 3 turns and am very happy with the flavor and appearance of the croissants--I just wish they were a bit more tender.
Thanks in advance!