September 29, 2013 - 2:23pm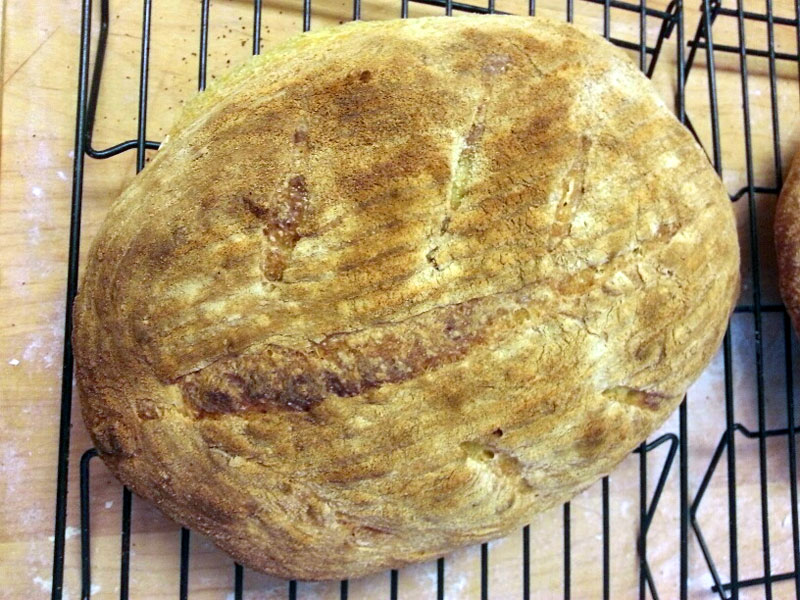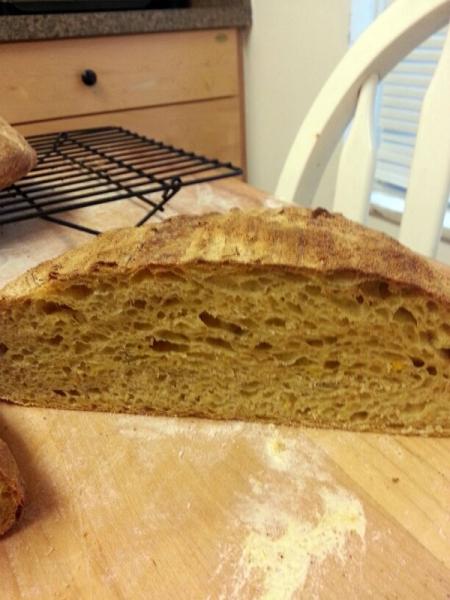 Pre-ferment
50 gr. bread flour
50 gr. whole wheat flour
100 gr. water
20 gr. sourdough starter
Mix together and ferment for 12-16 hours.
Final Dough
500 gr. bread flour
100 gr. whole wheat flour
Pre-ferment
260 gr. water
16 gr. salt
6 gr. yeast
250 gr. cooked, mashed butternut squash
10 gr. pumpkin seeds or sunflower seeds
Mix together bread & whole wheat flour, pre-ferment & water, autolyze for 15 minutes.
Mix in yeast, salt & butternut squash & knead on medium for 10 minutes. Mix in seeds.
Cover and proof for 1 1/2 hours.
Stretch & fold & proof and 1 hour.
Preheat oven to 480 (220C)
Divide dough into 2 balls, let rest for 10 minutes. Fold and proof for 1/2 hr. in brotforms. When oven is preheated, turn out of the brotforms and slash. Bake with steam for 25 minutes.
The dough was very wet and the loaves turned out kind of flat, should I have used more flour or less water? When I have a dough this wet and sticks I flour the board and brotform with semolina.
They have nice crumb.