September 28, 2013 - 4:23pm
Farmer's Market Week 16 (Cardamom Toasted Almond Rye)
Hello All.  Gettin ready for a storm here in the Pacific Northwest.  Fortunately it was a beautiful morning and bread traded swiftly.  I'm still unsure how I feel about this loaf.  I couldn't really decide what to make this week so Thursday night I figured I'd build a rye starter to work a second build off of and until the last minute I was just gonna make a 40% rye sour.  Couldn't do it.  Had to see what I could add for fun.  Cardamom is where it all started, then the almonds came into play and then the candied citrus (maybe a bad idea????).  Someone mentioned using cinnamon in dough at 1% which I thought would be quite intense.  I used .3% for the cardamom which was quite nice.  I knew to bring this crunchy lean dough together a small amount of sugar would meld flavors.  I used maple syrup cause it was on hand. (honey would be a better choice I think).  Once again the jury is still out on this one.  On its own its certainly not bad but maybe a little odd.  With a smear of butter its very good and with almond butter and honey its a delight.  I'd like to get some cured meats to see how that goes.  I guess I'll start thinkin bout next week now so I don't do another kitchen sink loaf next week. 
Cardamom Toasted Almond Rye
Rye      (37.5%)
White   (58.3%)
Barley  ( 3.3%)
Wheat  ( .9%)
total flour 1200
total h20    924  (77%)
Build 1 (12 hours)
20 Starter
80 Rye
80 H20
-------------------
180
Build 2 (37.5% preferemnted flour)
180 Rye Starter
360 Rye
360 H20
---------------------
900   (4-6 hours)

Final Dough
700 Central mill hi protein
40 Barley Flour
10 Wheat
 4 Cardamom
472 H20
24 Maple Syrup
------------------------
25 Salt
------------------------
120 toasted sliced almonds
15 Candied Orange Peel
15 Candied Lemon Peel.
------------------------
1426
Total Dough: 2326 
3 @ 775 
1)  Mix Levain, H20 (hold back 10%), maple syrup, flours and cardmamom to shaggy dough.  Let rest 30 minutes
2)  Add h20 and salt and mix on speed 1 for 5-8 minutes (until dough is starting to show some signs of gluten development)
3)  turn to speed 2 and mix until dough starts to gather and pull from bowl slightly.  
4)  Add fruit and nuts and mix briefly on speed one just to incorporate. 
5)  Bulk Ferment 3 hours:  Two gentle folds at 1 hour and 2 hour mark.   *** if I were to do this loaf again I think I'd bulk      ferment the dough  and maybe give one fold after an hour.  This will improve the crumb and make shaping much          easier
6)  Divide, rest, shape, and retard.  
7)  Bake 500 with steam for 11 minutes and vented for 25 more rotating as necessary.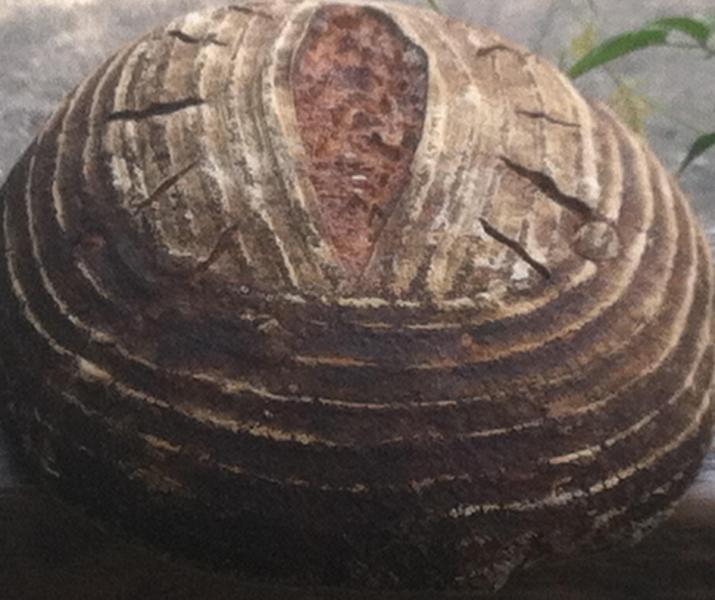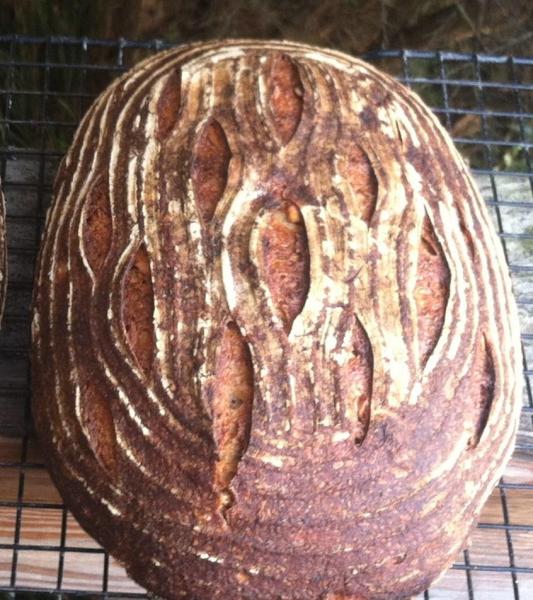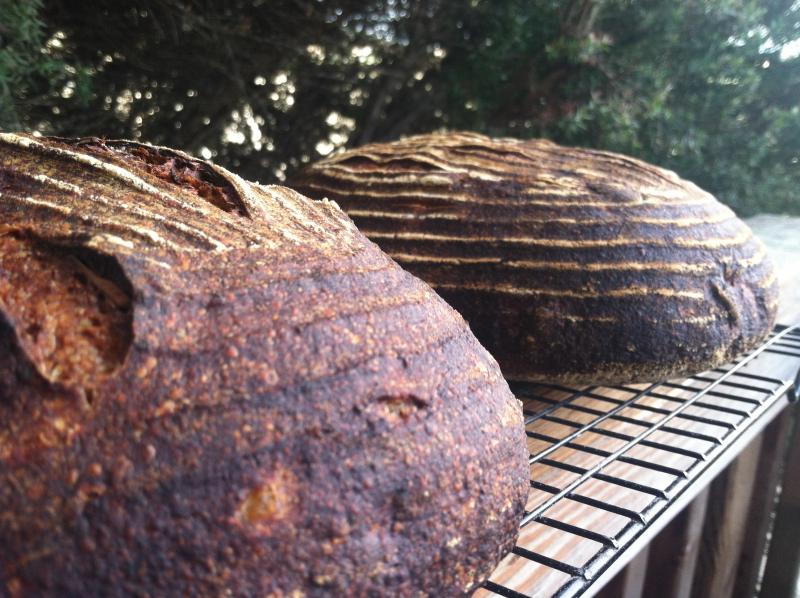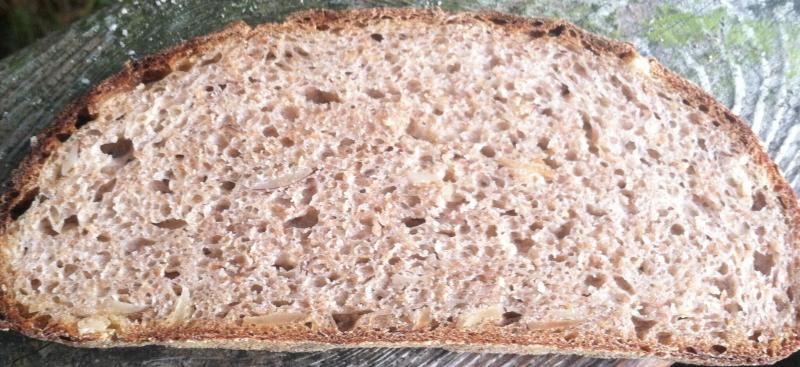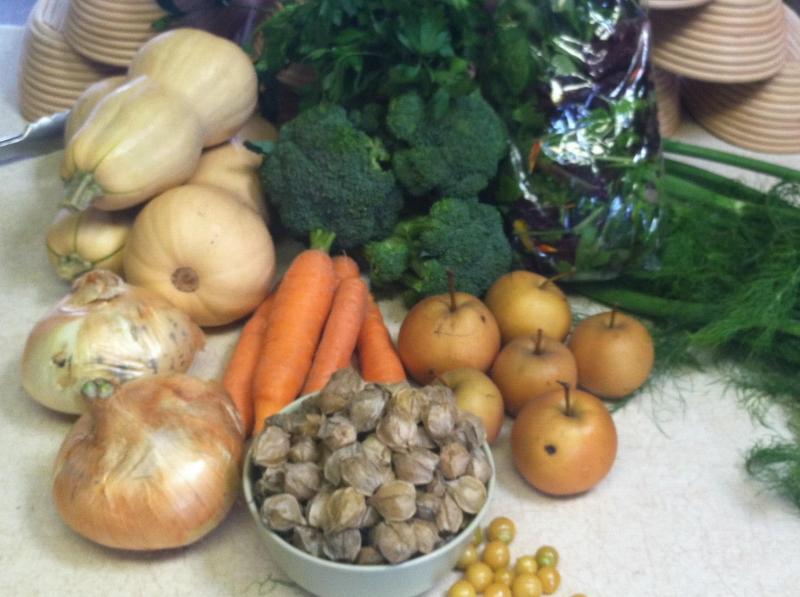 I took less as the lady is out of town and I wouldn't want to waste any food.  Its the tail end of summer veggies into some winter veggies.  Up front are what they call ground cherries.  in the tomatillo family.  sweet and a familiar taste that I just can't place but its reminiscent of something.  Asian pears, walla wallas, butternut squash, some greens, fennel, Butternut squash soup here i come.  
Happy Baking
Josh