September 22, 2013 - 3:43pm
A very tasteless focaccia.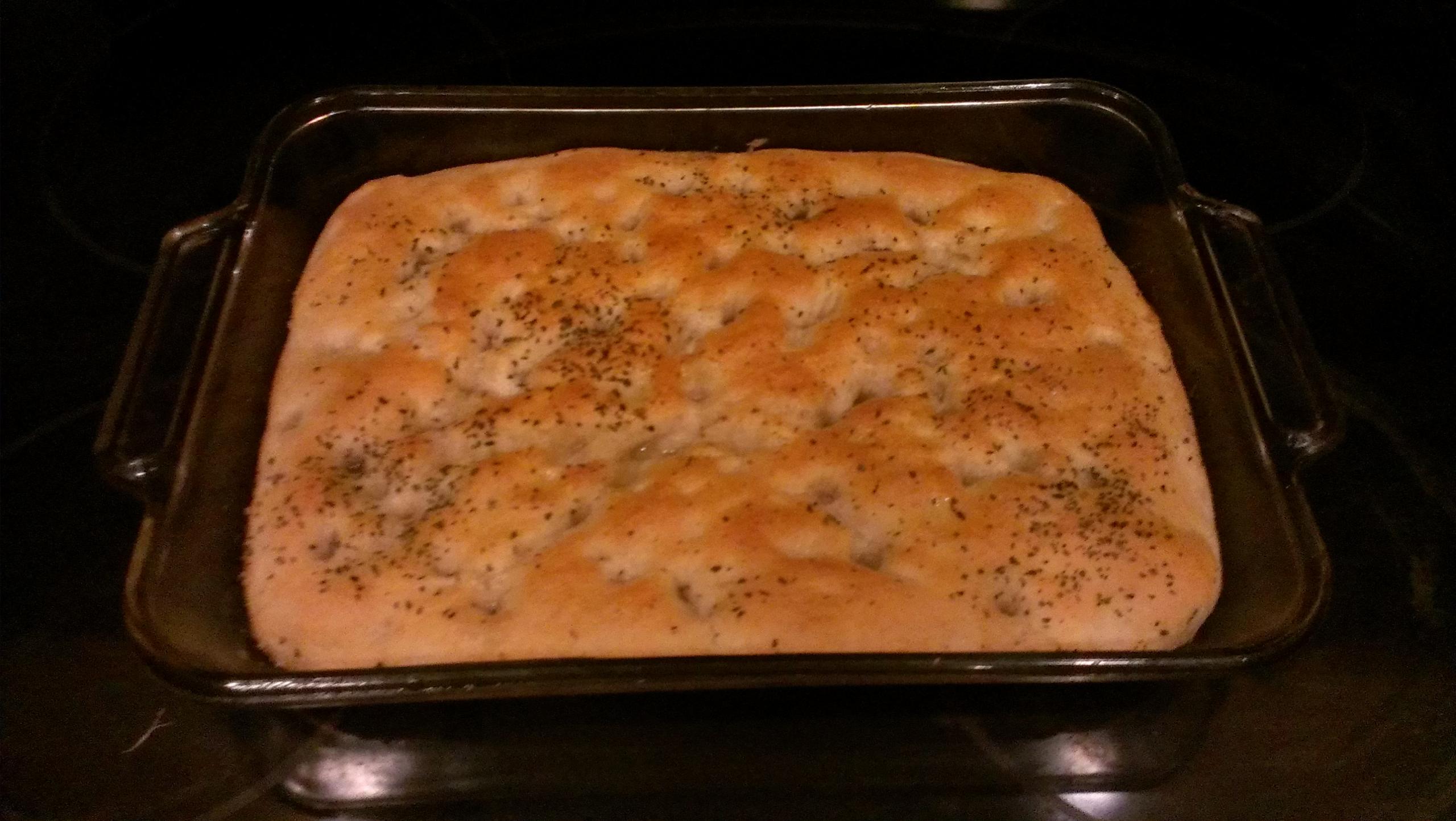 The following is my recipe...

Poolish

243 Grams Flour
243 Grams Water
Pinch Yeast

Dough

243 Grams Flour
101 Grams Water
30 Grams Olive Oil
10 Grams Salt
6 Grams Yeast
4 Grams Sugar

A wet dough, coming out to a hydration of about 77%. I fermented the poolish for twelve hours, then added the rest of the ingredients. I kneaded using the slap-and-fold method, until it was actually a dough. Raised it for a little over an hour, degassed, shaped to pan, and let it raise for a bit more than any hour and a half. Then I poked the holes with my fingers. I coated the dough with a generous amount of olive oil, and baked at 375 F for slightly more than thirty minutes. Then, I again added olive oil, in addition to a liberal amount of coarse sea salt, basil, and oregano.

However, I was quite disappointed when I tasted the bread. The topping was great, but that was the only flavorful part of the focaccia. In fact, it was too the point where I almost ripped off the top and just ate the seasoned part. Certainly with the poolish it should more flavorful? 

In my attempts at artisan French bread with a similar preferment I was also quite disappointed with the lack of flavor. I was wondering if anyone noticed anything wrong with my recipe, or knows of something I can do to increase the flavor of my bread . 

As always, thanks for any services rendered.