September 8, 2013 - 3:37pm
Rosh Hashanah...better late than never !
I had several of these ordered so couldn't cut them. I made one more for our cookout tonight. Wonderful family dinner by the pool. The Challah was so tender and slightly sweet with the addition of some extra honey and the golden raisins. 
before glaze:
glazed with a mixture of egg yolk/honey/1/2and 1/2: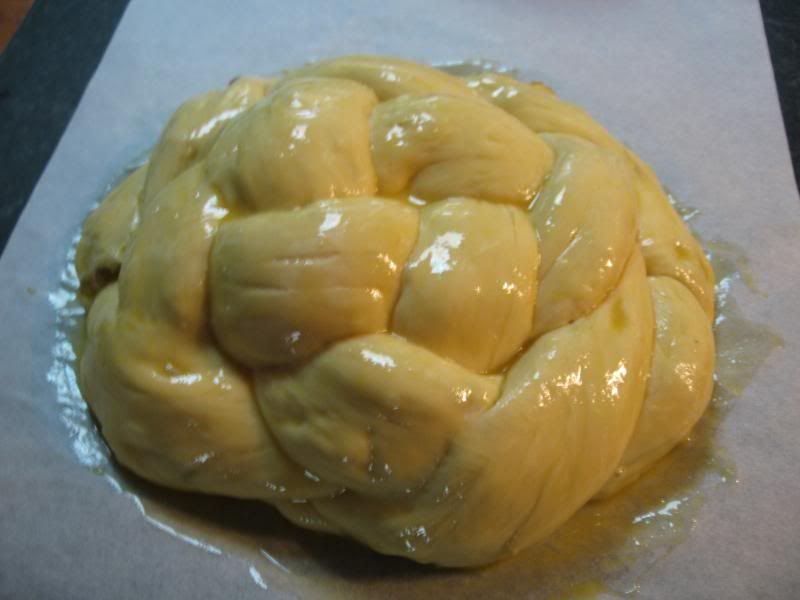 just out of the oven:
crumb: