September 7, 2013 - 12:38pm
Two 40 hour SD loaves . . .
. . . once again a boule and a batard.  After 5 days away I fed my starter 1:1:1 using about 10% organic rye and strong bread flour for the feeding.  My mother must have liked seeing dad back as she more than doubled and fell back within 4 hours, so it was into the fridge to mix the next day.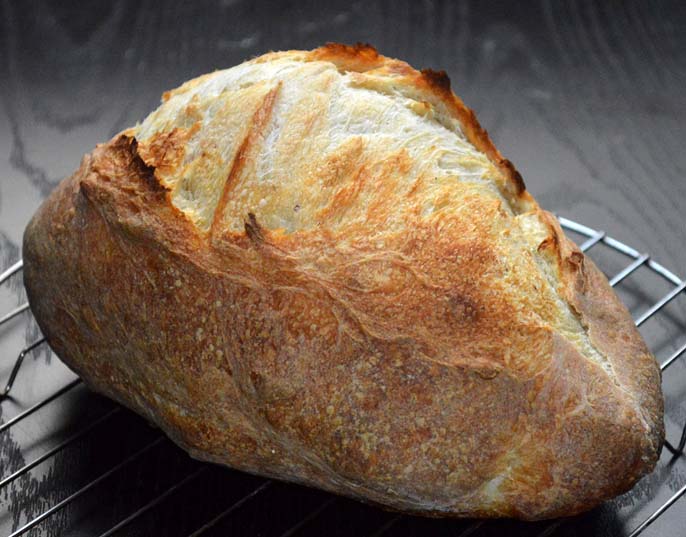 For the batard I went to 75% hydration using an overnight autolyse of the flour and water doing 4 sets of S&F's with 10 minutes rest followed by 3 more S&F's with 30 minutes rest.  After an hour of bulk on the counter into the fridge for 18 - 20 hours of retarding.  After an hours rest this morning, I pre-shaped, shaped, proofed for 35 minutes and baked @ 500F for 8 minutes with steam, then 450 convection with steam removed for another 12 minutes, turning often.  I got a good deep score with the lame and the oven spring on this loaf was enormous!  I wish I had before photo.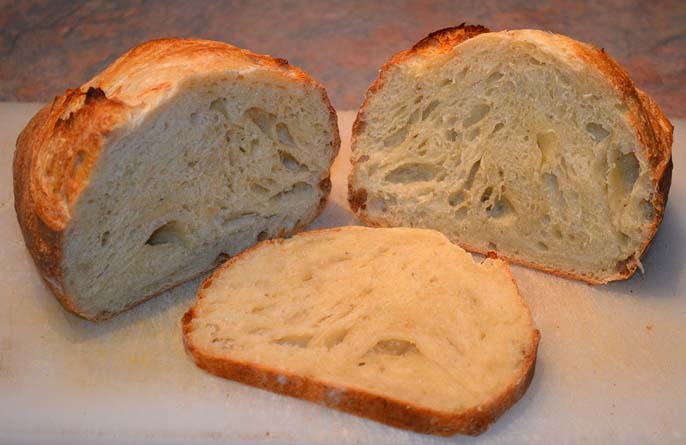 The boule was prepared side by side the batard using the same method.  For the boule, I used 15% organic rye and 10% whole wheat and went 85% hydration autolysing the flours and water overnight.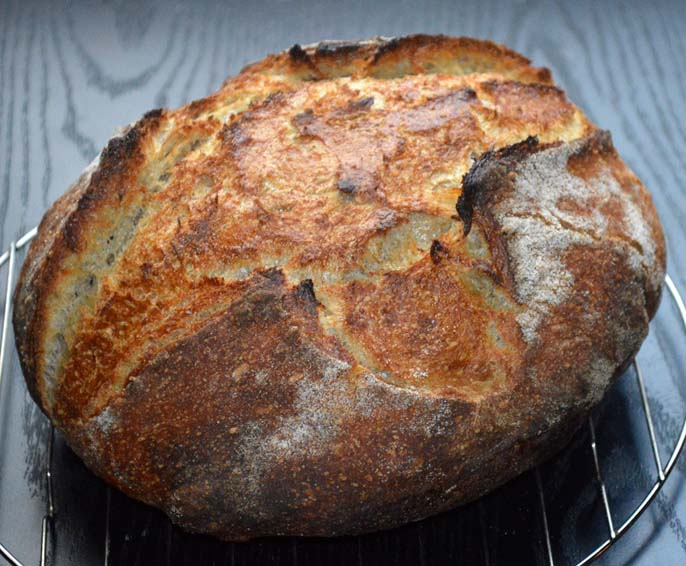 For both loaves I used 20% of recently fed and vigorous starter, adding it to the autolysed flours, mixing well and then adding salt after about 20 minutes.  To the boule I added 1Tbs oil and 11/2 Tbs honey.  Next time I will add 'toadies.'
The boule was proofed in a linen lined bowl and at 85% kind of flopped flat when I turned it out.  This was baked in a hot DO though and with the sides supported also achieved amazing spring.  I baked in a covered DO @ 500F for 20 minutes, then uncovered for 10 @ 450F convection turning once.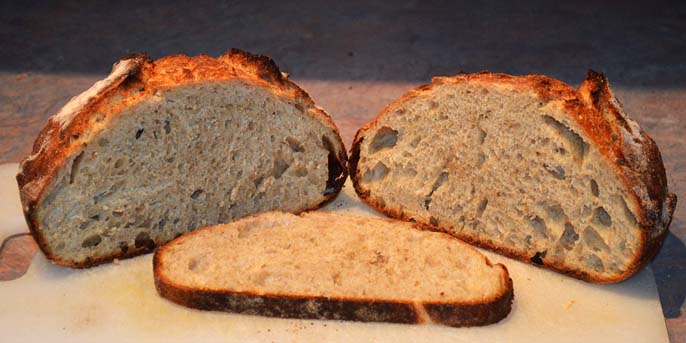 And the boule in some lunch action today: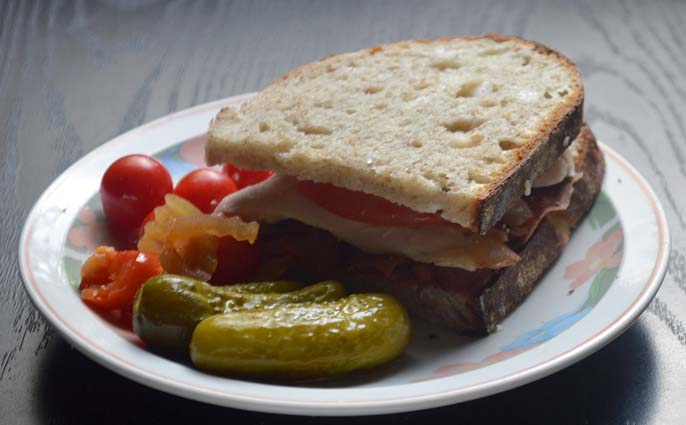 Roast chicken, bacon, Hungarian salami and tomato make a fine sandwich!  Very satisfying bread.
Here is a shot of Takakaw Falls in Yoho National Park in BC.  The falls is 258 meters high and is easily accessible by vehicle and about 11/2 hours drive from my home in Canmore.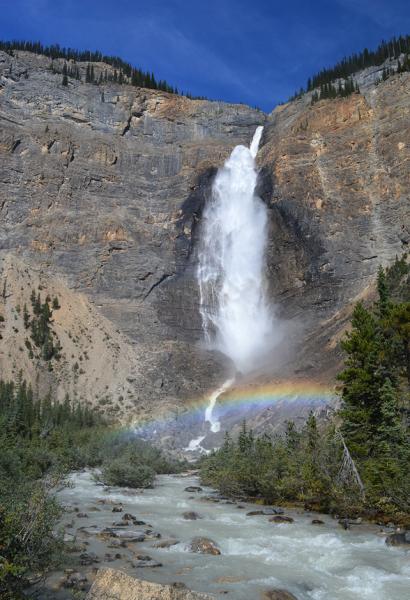 Happy baking folks!  Brian