GF Whole grain English muffins
This is my 2nd attempt at a GF product and it wasn't too bad. I would enjoy eating this if I didn't know it was GF but I wouldn't call it an English Muffin since this would set me up for a different expectation.
The muffin was dense but pleasingly so. It was not a brick and the crumb was moist and not at all gummy. The taste was nutty and flavorful, thanks to the teff flour in the mix . It toasted well and was quite delicious with a bit of homemade jam.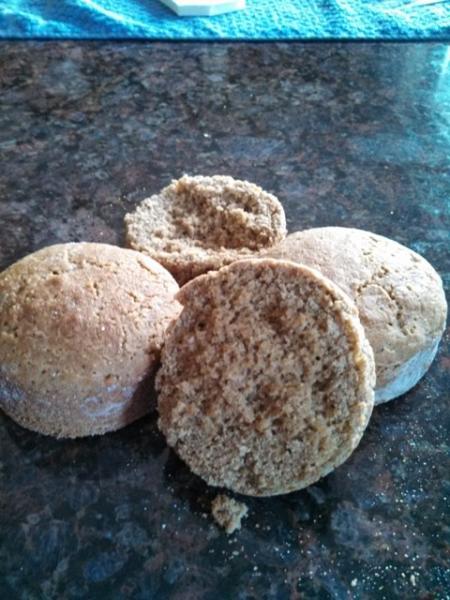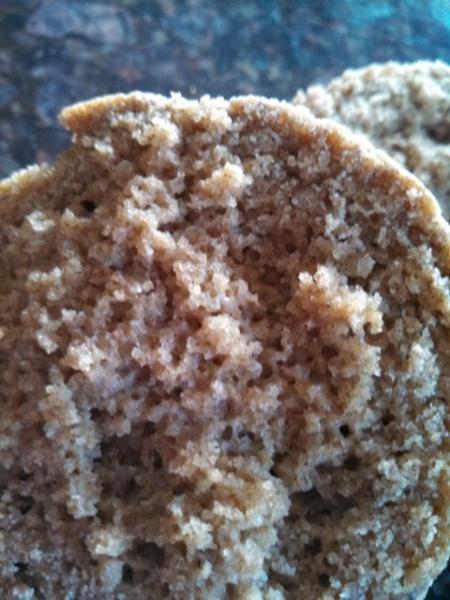 I am learning a lot in a short period of time. There is a lot of info out there and knowing how gluten bread works and being familiar with how different flours react gives me a good basis to extend to the GF flours and gums (natural and refined).
I like the flavor of this flour mix-teff flour adds a nice flavor just by its presence. It is quite brown, though. Is there such a thing as a white teff? Is it available anywhere (I haven't looked), and does it taste as good as the brown?
So many more questions. An interesting quest.