50% WHOLEMEAL WITH FETA AND OLIVES S/D
Last week it was time to bake again time to use the culture that i look after at work, to be in readiness for an evening class "Introduction to Sour Dough"
The dough itself was the simple 3:2:1 Flour : Water :Culture the only difference was to step up the water by a further 100ml the salt was 2% other additions were Butter 2%,Turmeric powder @ 0.25% i decided on the Turmeric to possibly contrast the Feta cheese @ 4%  and black olives @ 2% 
The Feta and the olives were folded in in the last couple of fold and stretches. The dough was made first thing in the morning as it would be done for my class, i went back religiously every hour to do the stretch and folds  three repetitions in all  the last one incorporating the cheese and olives , i had prepared more chess but found that there seemed to be plenty. on my lunch break i went and shaped the dough pieces and got them onto the couches and into the cool room.
The following morning i got into work early in order to bake off the bread. Our  new ovens  heat up very quickly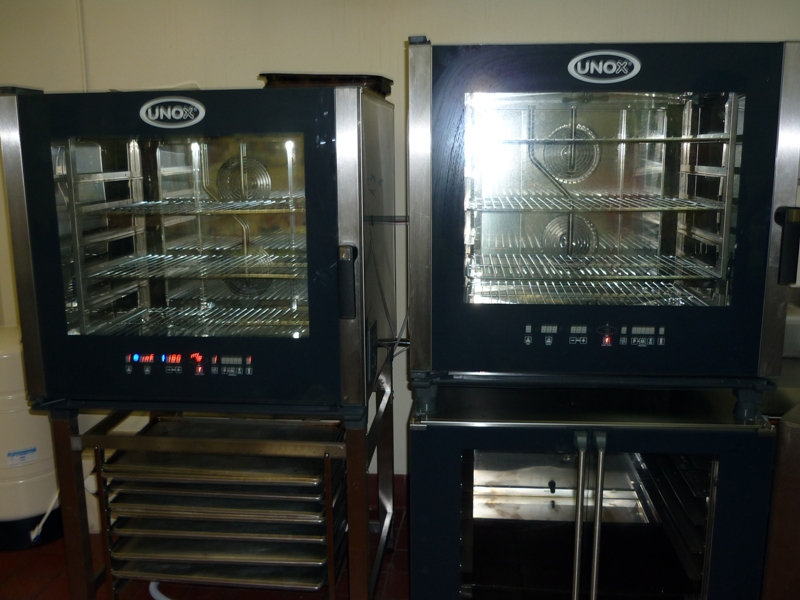 so that after you have programmed in the time, temp, fan speed with moisture to go once the temp is up  
and then place your loaves out onto trays for any further preparation  it is almost time to get them in. on this occasion i was not washing them with a cornflour starch wash a is my usual practice especially if i am adding seeds. So it was just a matter of the slashes. 
In my evening class this is one of the things that the students will be doing. i have a sequence of pics now that were taken every 5 minutes  and you should be able to see the changes that take place when the dough pieces are subjected to the heat of the oven, theses Unox ovens allow you to witness this wonderful event that is so often out of site for many of us.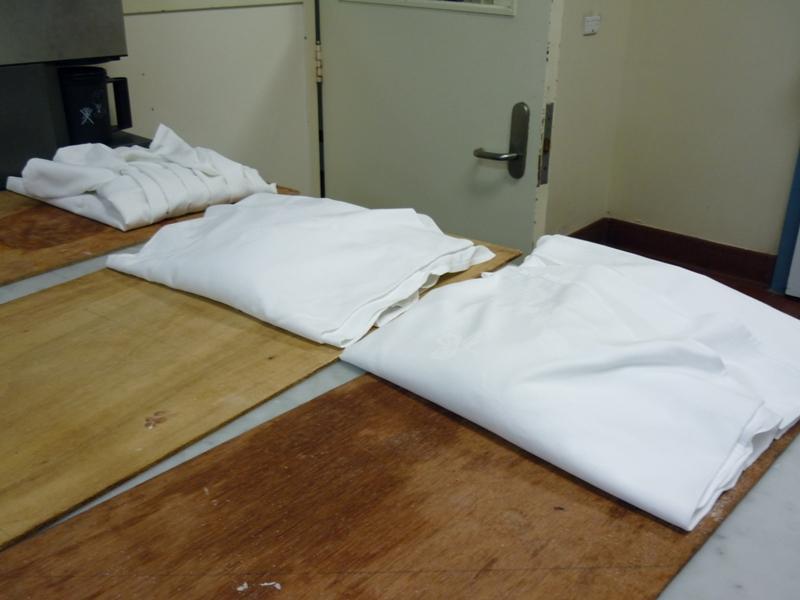 The dough pieces are out from the cool room  after  some 17 hours  fortunate to have the luxury of laundered linen
table clothes for my couches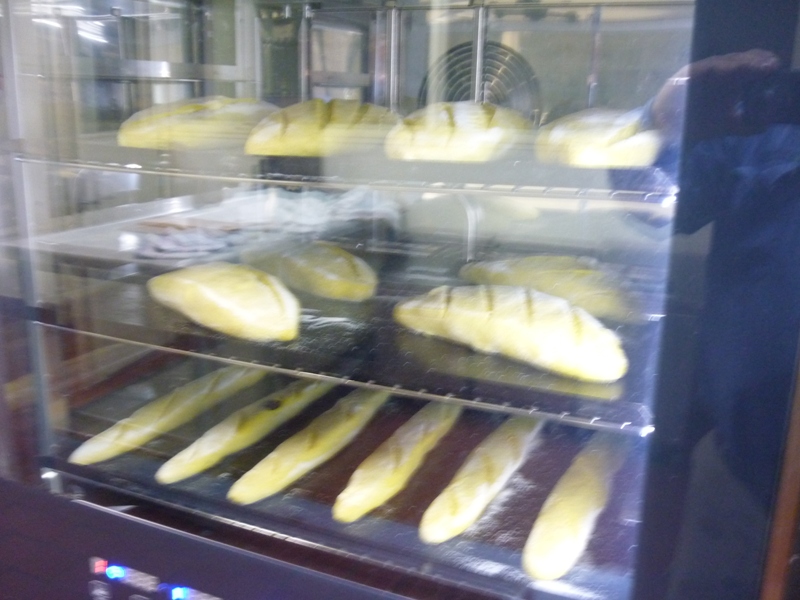 all in the oven with the water injection happening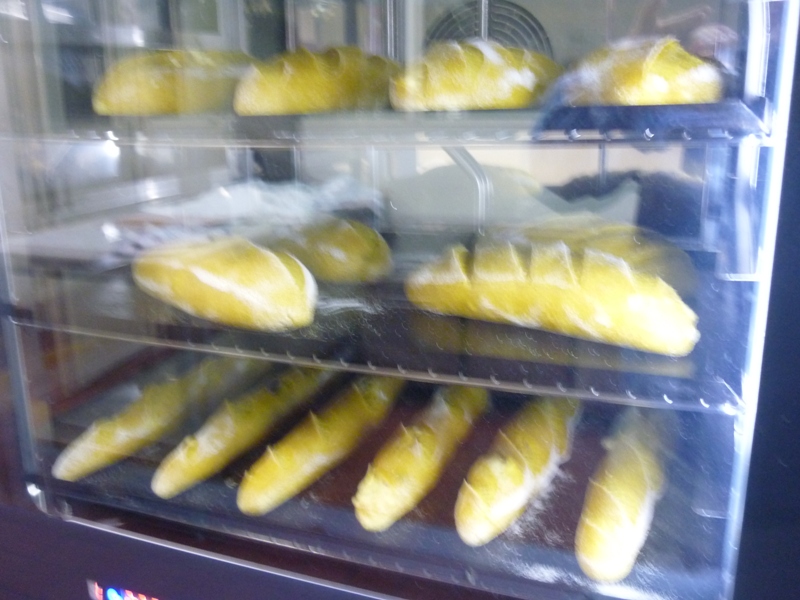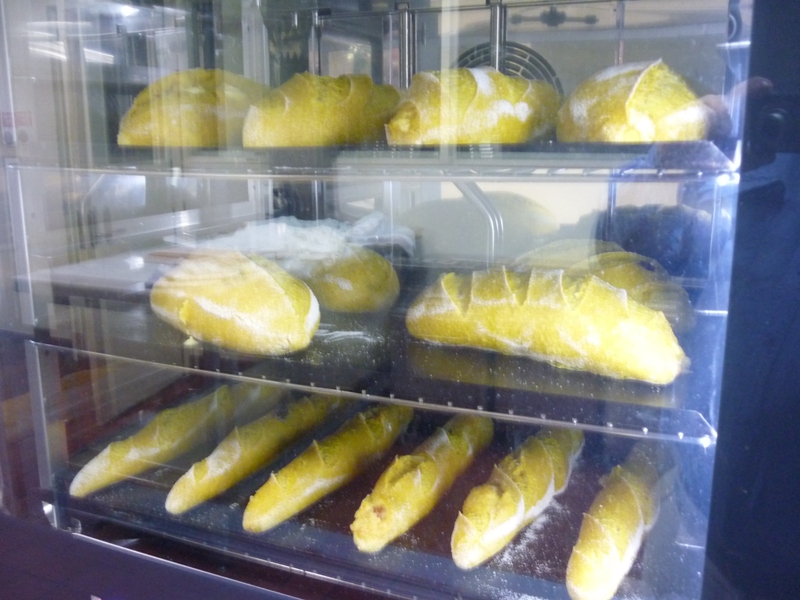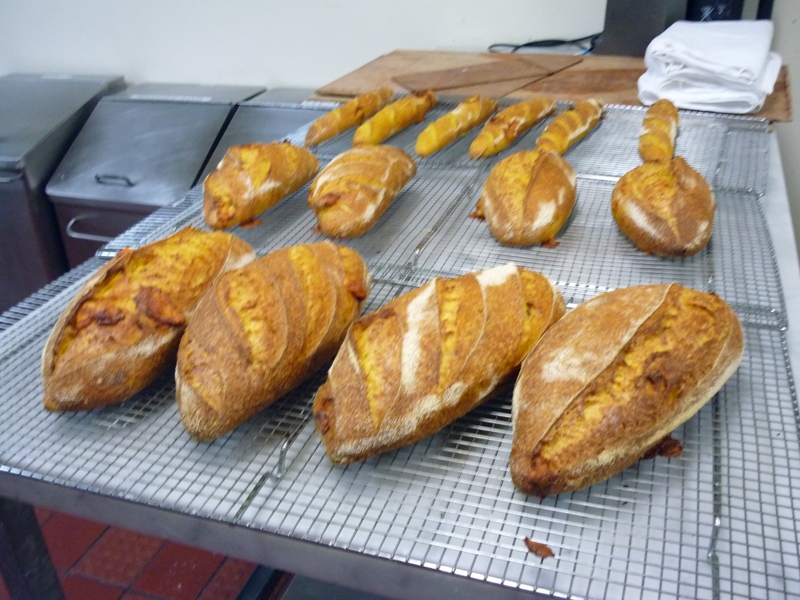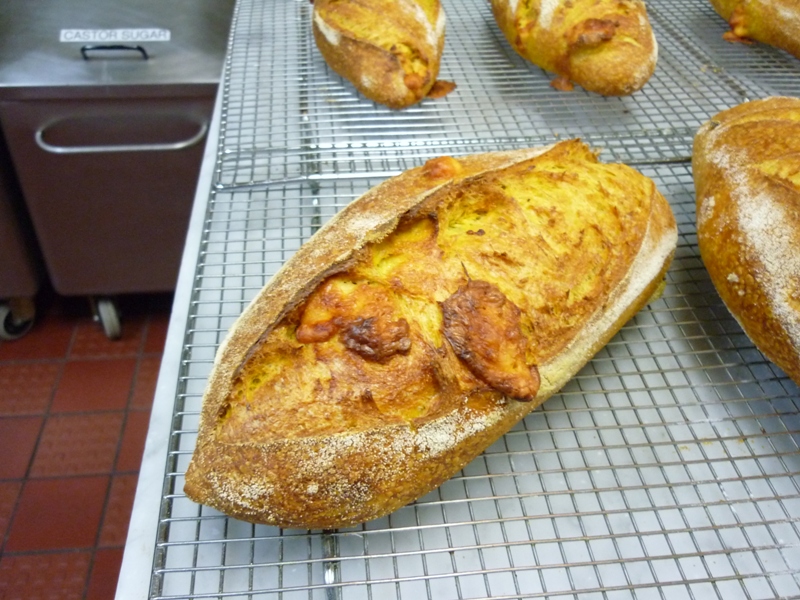 So there we have it, i also made another dough while i was waiting for this one to come out of the oven but will post that one later 2 doughs in 2 days
kind regards Yozza