Okay this loaf definitely blew a tire and I am not sure why. Overproofed? Underproofed?  Poorly shaped?  Poorly scored?
This was a simple lean hearth loaf using my new SD starter and following dabrownman's excellent instructions:
http://www.thefreshloaf.com/node/34282/modifying-peter-reinharts-recipes-sour-dough-starter
to the tee.  HELP, any suggestions would be welcome. Other than the sidewall blowout the crumb looks pretty good and the flavour is great!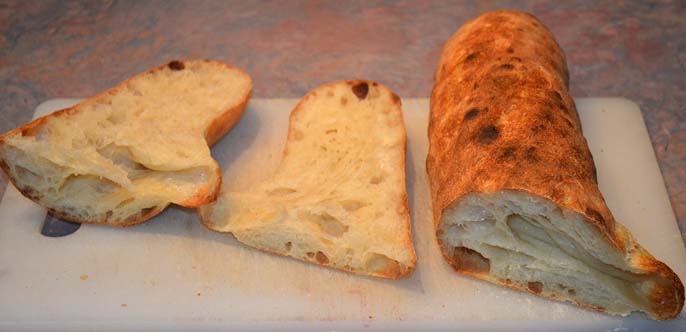 TIA, Brian