Laurel Robertson's "Peasant Rye"
At the end of last week, I have been too tired and lazy to prepare any sourdough preferment, although I had an active starter ready. Next morning, I had no bread in the freezer, and the only bread I could make was that from straight dough. I browsed through my bread books, and found none other than Laurel's book that offers plenty recipes for wholegrain breads, mostly straight doughs; hence the appeal :)
The recipe is "Peasant Rye" from the book's Rye section. The formula contains some acids in the form of vinegar and cider, to counter the absence of a rye sour. The recipe is also almost 55% Rye flour to 45% Whole wheat.
I mixed the dough by hand, and aimed for almost loose dough. The dough fermented for 1.5 hours, reshaped and fermented again for 45 minutes. Final fermentation was barely 35 minutes, after which they were baked at 460 F for 10 minutes and at 325 F for 50 minutes. As recommended by Laurel, I applied a corn starch glaze to the baked loaves, and returned them for 2 minutes to the oven. In hindsight, I should have applied another layer of corn starch after they came out.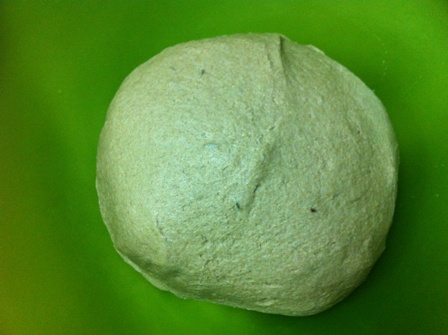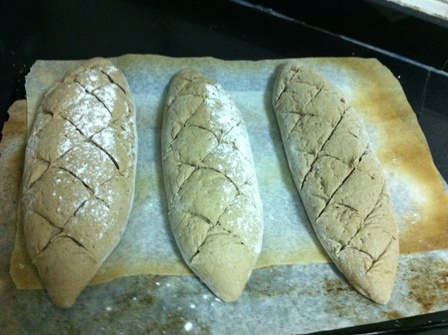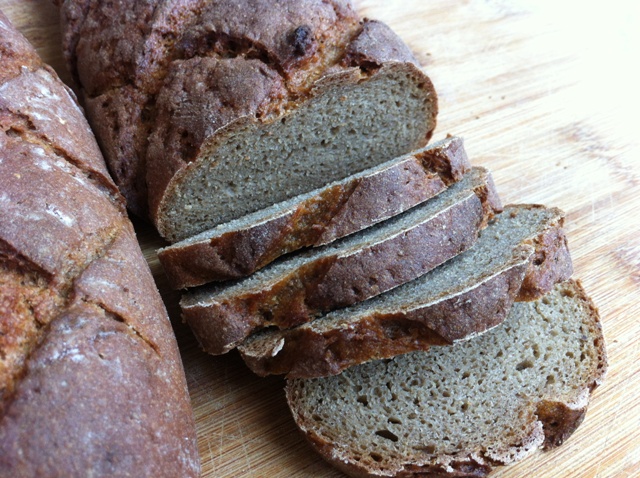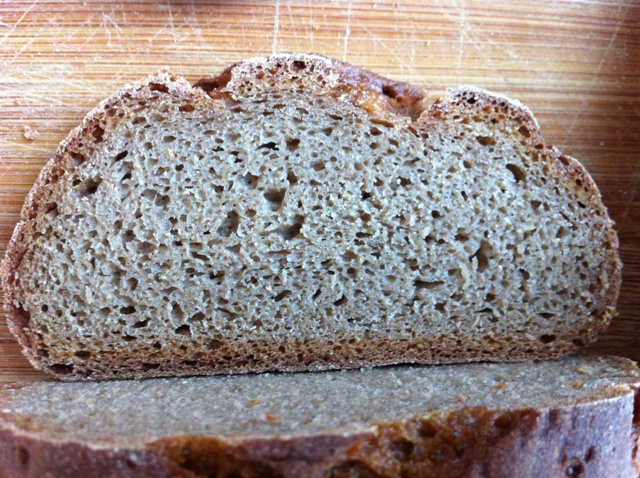 Left to cool for 12 hours, I then cut into one of them and had a slice after my evening breakfast. The bread was dark in color, had a slightly chewy crust, and a fairly smooth eating quality to the crumb. The rye flavor was very well pronounced; earthy, sweet, and satisfying. The whole wheat complimented the overall flavor very well.  For straight, yeasted dough, this rye bread is much better than I'd imagined it to be.
-Khalid