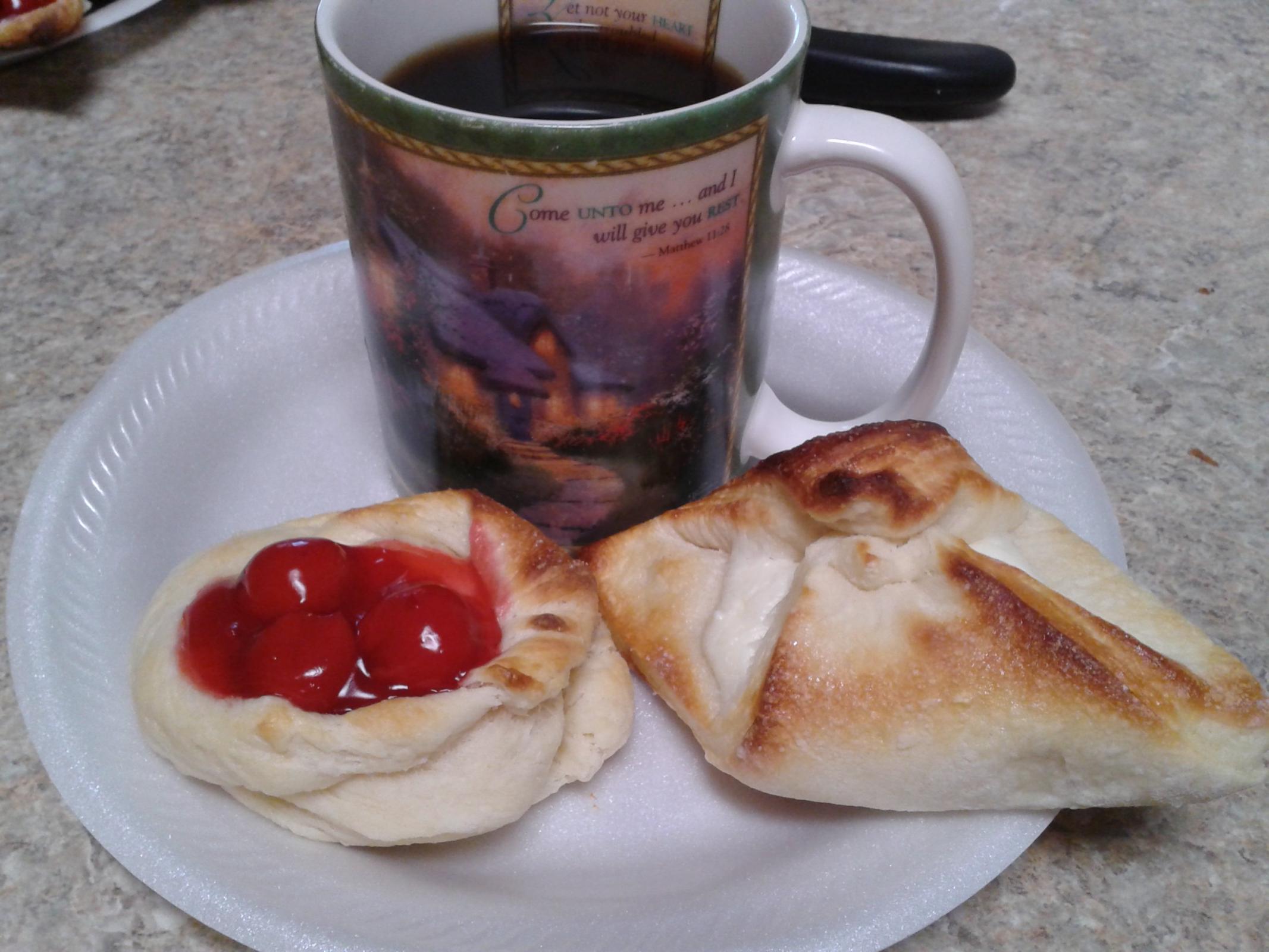 We found a great recipe at allrecipes.com for danish pastry. We cut the recipe in half to be more manageable with these goodies being around. ;-)
This was a good summer bake since you make the dough and the butter plates up the night before and roll and fold twice before putting it in the refrigerator overnight... allowing you to shape and bake in the early part of the day before it gets hot... that works here in Texas... Barb in upper WA state has a friendlier baking climate most days.
Speaking of this dough... it is a great dough and an easy process. If you have been afraid of laminated doughs... try this one... it is so easy you will wonder why you never made it before... truly fun and delightful.
The lead in picture is my danishes, actually my coffee break shot after I finished the bake... I did share the cherry danish with my husband, Jerry. Really I did.  My diamond shapes are not perfect but they taste good...they are a little boldly baked so to speak... the round ones are a bit lighter.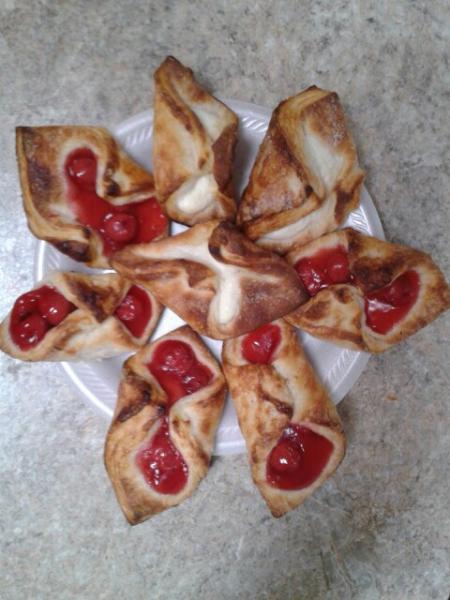 As you see the diamonds are quite brown.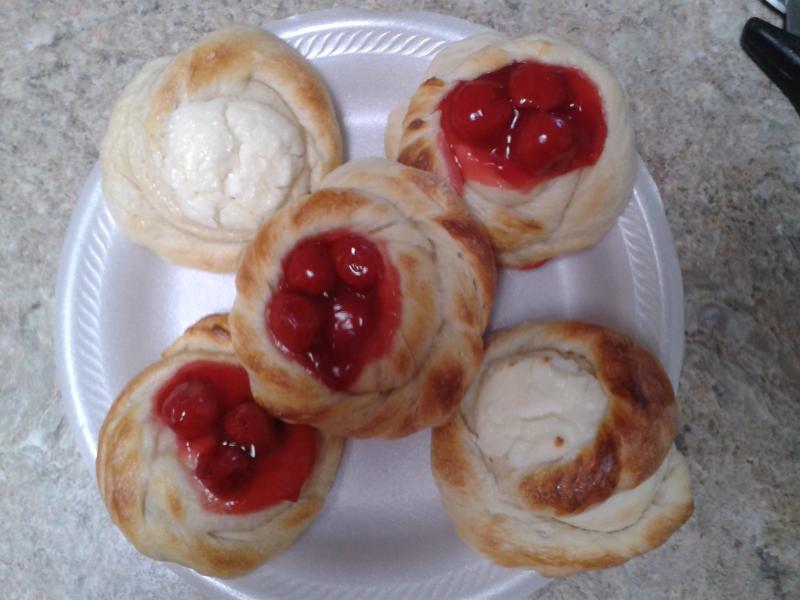 These are better and softer.  I think they would have been better overall had I put on a simple syrup wash after baking... but I didn't want the stickiness in this humid climate. They are good and that is good enough... (smile)
Helen's are lovely. She made some apple and some cream cheese.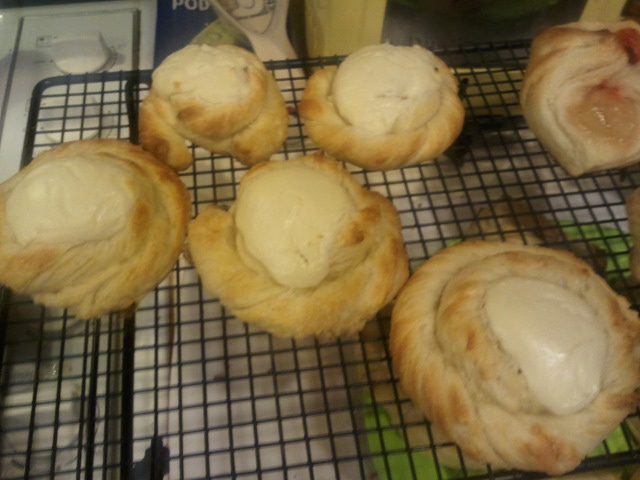 Just take a look at the one below..apple and cherry... you can almost reach out and pull apart the layers, It is just beautiful.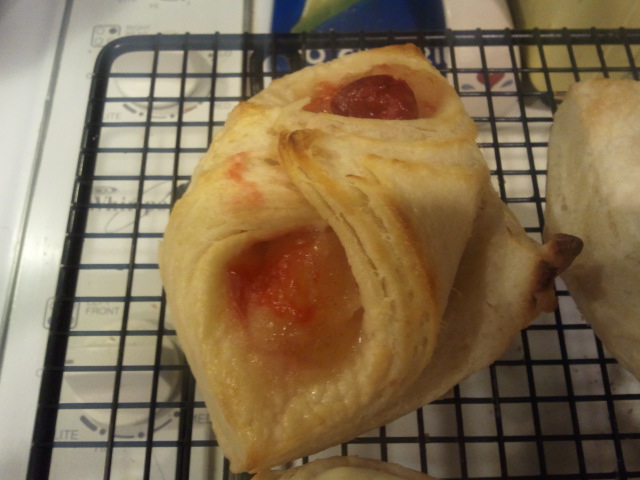 I can see croissants in her future... maybe inspired by the American Baking Challenge... which by the way... kinda inspired this bake!... Barb sure chose a good "Sisters bake" for us this week.
Speaking of Barb... She has a mystery of her disappearing photo session. The area in which Barb lives in Northeastern Washington has some challenges for sending the photo texts... so she makes sure she takes her photos quickly and then she usually has to go into town to have enough service to send them... These pictures tell their own story... I am printing them in the order I received them... She made four gigantic bear claws with almond.. and then some apple-raisin snails, some cream chese snails and open pockets...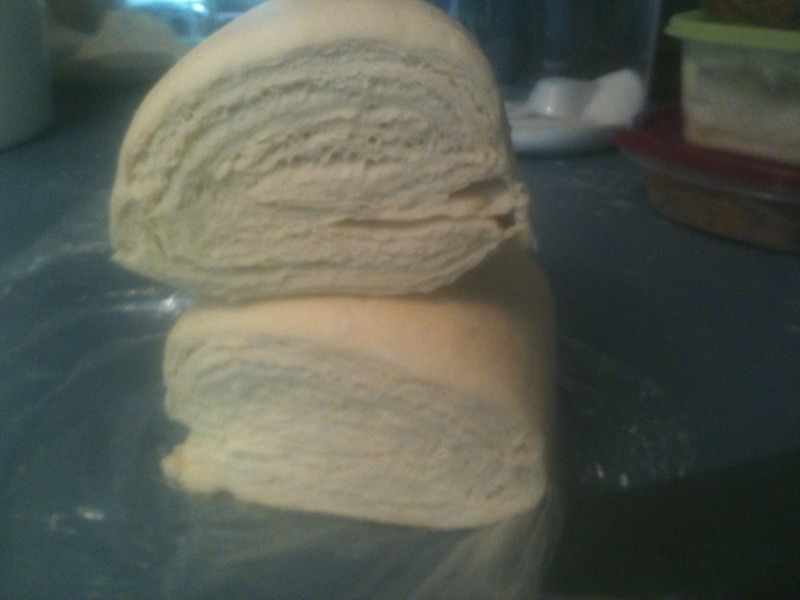 Beautiful laminated dough... I have heard that Barb used to be afraid to make this dough.... surely that was only a rumor!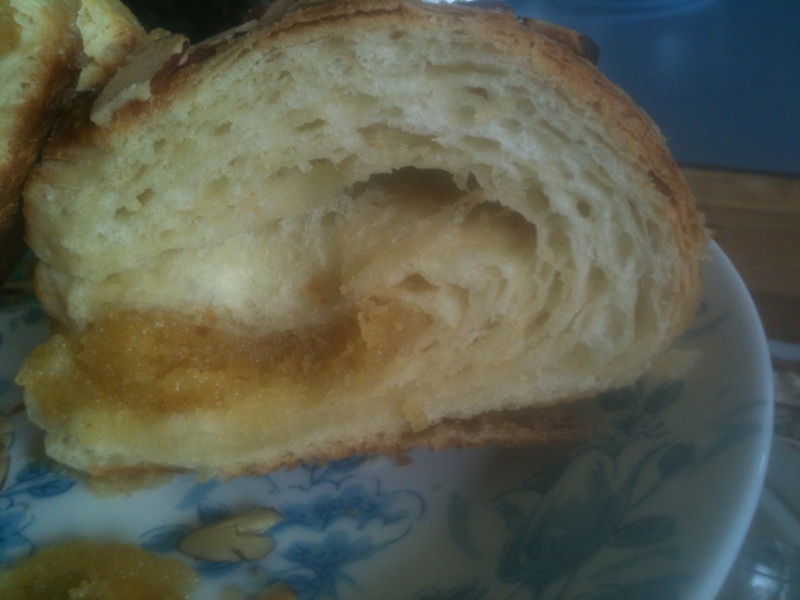 These are bear claws to make a grown bear cry!!!! Don't they look delicious? Yes, they do.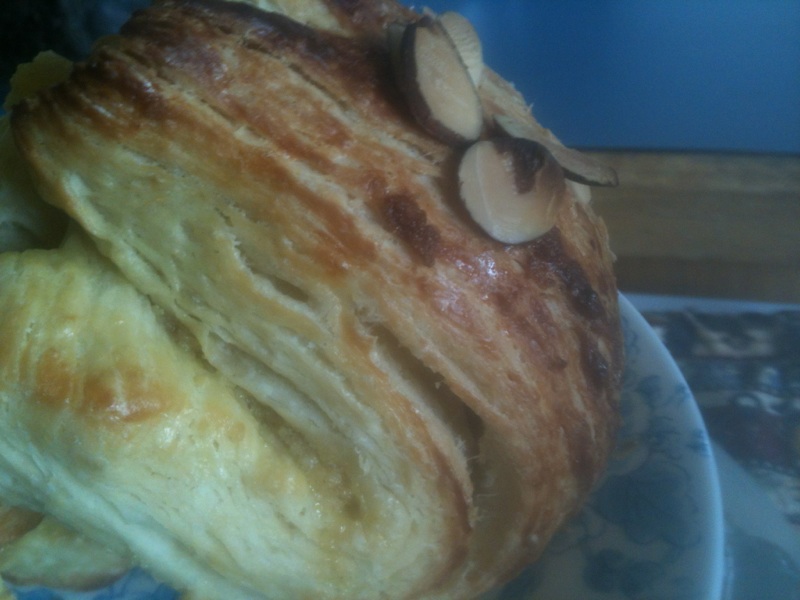 Flaky and beautiful... hey... that sounds like all of us!!!! LOL!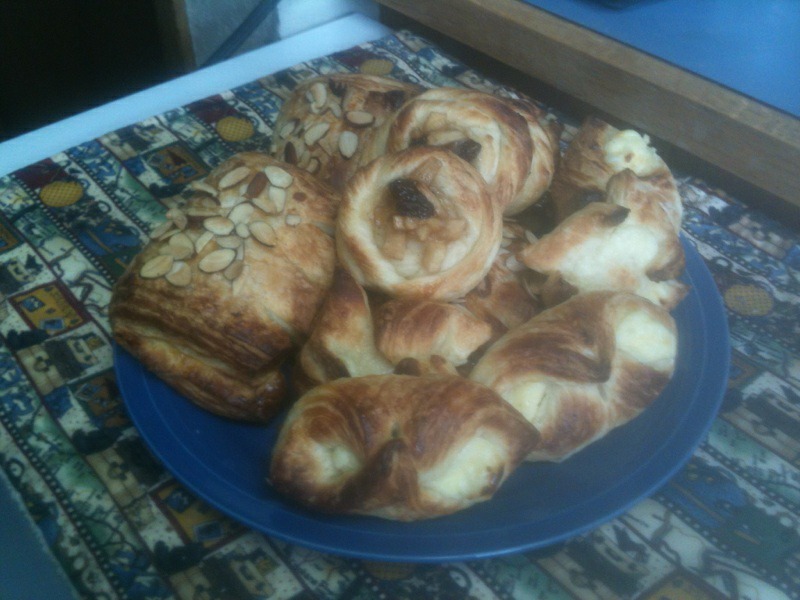 There is a moral to this story.... Never... I repeat... Never....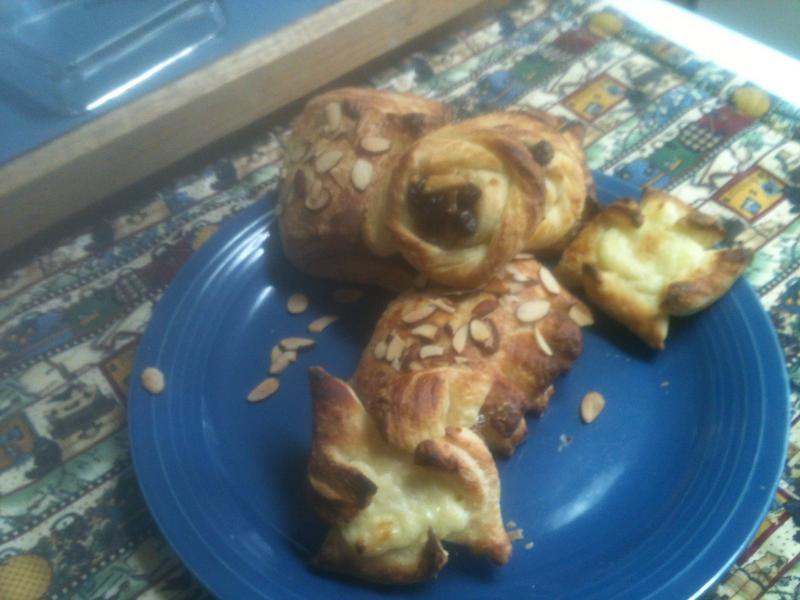 turn your back on your plate during the picture taking... "Michael... did you just walk through the kitchen? Michael, Michael?" Yep, that is how it happens when the grandsons know what day is baking day... LOL... 
We had fun, we fed our sweet tooth(s) and our apprentices and loved ones. We spent another great day together... now to see what HELEN comes up with for next week.
Happy Baking TFLers... 
Diane, Helen and Barb