Durum Levain and Mystery Boule
Lately I've been baking a lot, as I decided my family's appetites did not quite coincide with either the type or amount of bread that I wanted to bake.   This has led to a conundrum, as I have occasionally made a great many loaves and then ended the day with no bread in the house.   Suddenly my barely tolerated bread has become a must have, so I have to make up the difference with a few more loaves after the big bake is over.   Yesterday I made these loaves which all went to good homes by the end of the day.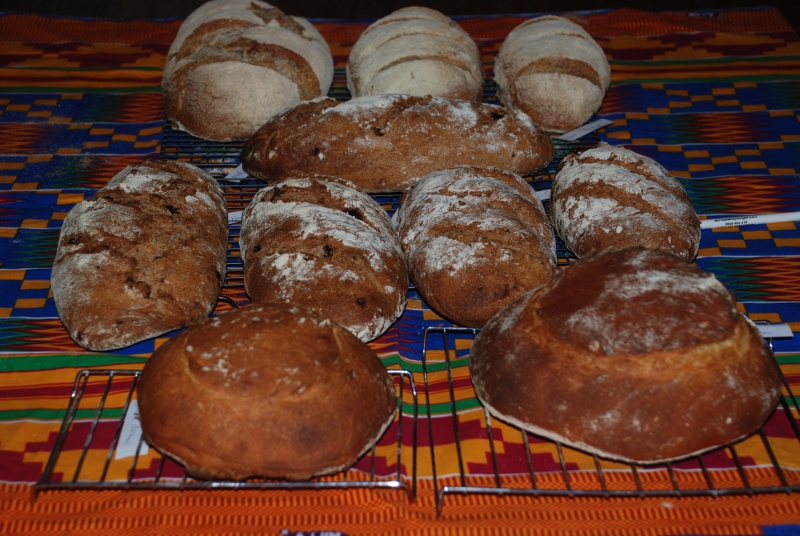 Today, to make up for the lack of bread in the house,  I made a couple more durum loaves, and then a somewhat of a mystery boule.   The mystery wasn't what was in it, but how much, as my scale bit the dust before I could weigh the ingredients.   So basically some white starter, rye sour, KAAP, water and salt.   The water must have been quite a bit, as the dough turned out to be quite wet.  
These durum loaves were the first I've made with King Midas Extra Fancy Durum.   I was pleased to taste them and find that I couldn't tell any difference between that and King Arthur, and as you can see below, the crumb color didn't suffer.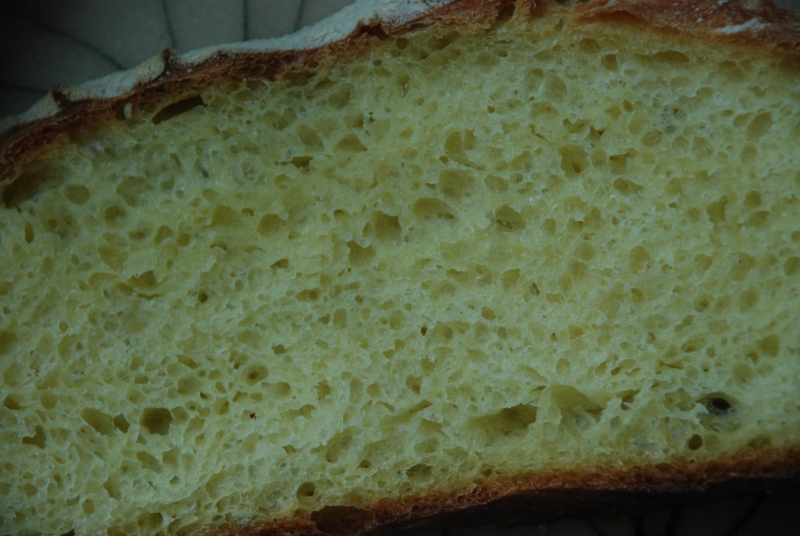 The mystery boule dwarfs the durum one.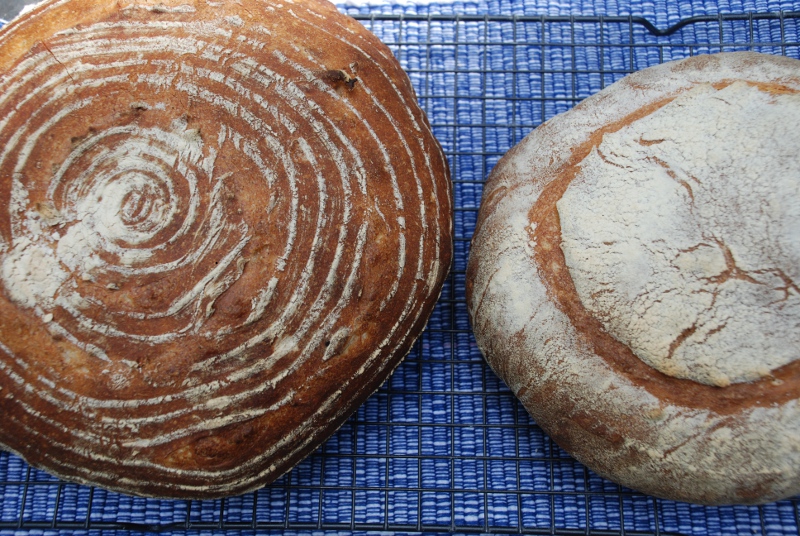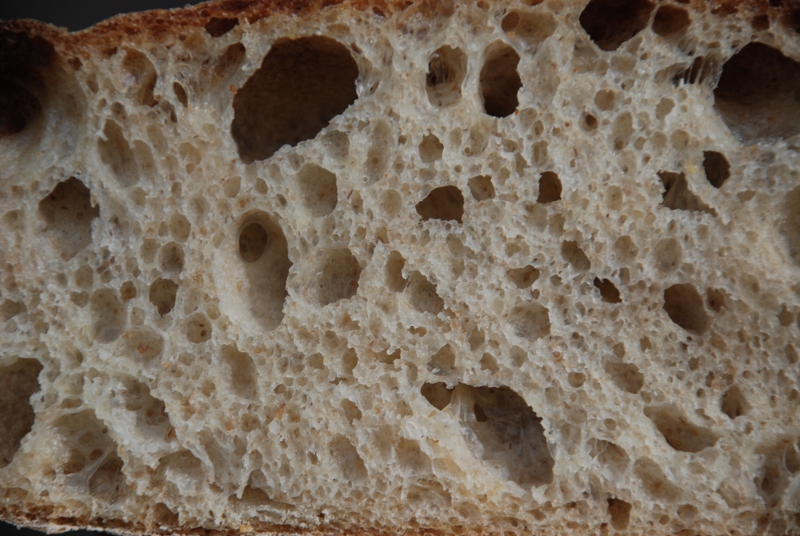 It has a nice light sourdough texture and flavor.   Of course I will never be able to recreate it.   I suppose the point is just to eat it.  
Durum Levain

 
 
 
 

Final

Starter

Total

BP

KAAP

 

38

38

10%

Durum

343

 

343

90%

Water

281

26

307

80%

Salt

8

 

8

2.1%

Yeast

4

 

4

1.0%

Starter

64

 
 
 
 
 
 
 
 

Total flour

381

 
 
 

Total dough

700

 
 
 
 
 
 
 
 

Mix mostly at speed 2 - 2 minutes at speed 3

Intense enough for some cohesion

 

BF 1 hour 30 minutes

 
 

Shape and proof in basket

 
 

Bake at 450 with steam, 40 minutes