We 3 gmas baked Black & White Cookies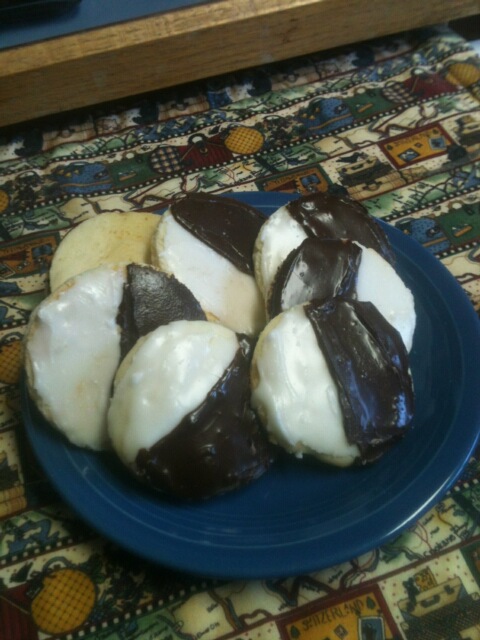 Leading with Barb's Cookies you can see our baking day this week brought the grandkids, apprentices, and friends Black and white cookies... we didn't have any visits from Lucy this time and all went beautifully. These cookies are but a memory since we baked Sunday and I am posting on Wednesday... here are pictures to show what left the crumbs on the plates... 
I led this blog with Barb's cookies... we used the recipe in Inside The Jewish Bakery (thanks Stan), on page 227 and the simple icing recipe on page 270. Both recipes are very easy to follow and the icing dries nicely... will be using that icing recipe for our Christmas sugar cookies for sure.
Here are Helen's cookies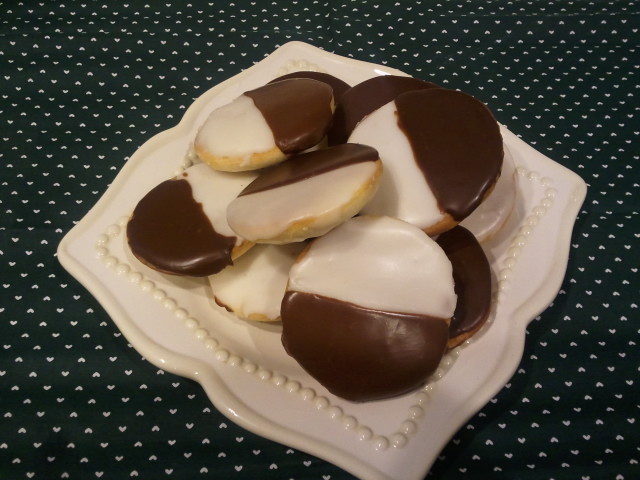 Helen made hers using an ice cream scoop and got about 50 out of the recipe. That is a lot of work! She said she had to make 3 batches of icing to cover all those beauties.
Here is the picture of my cookies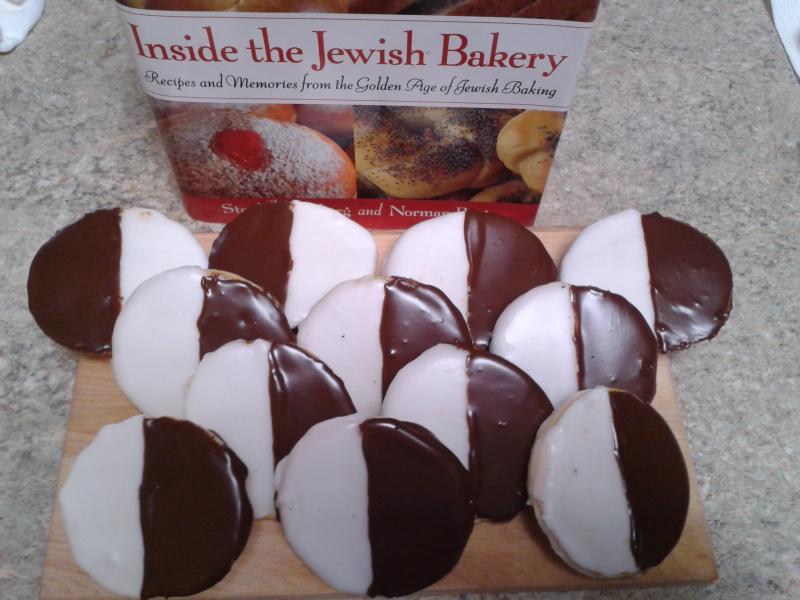 I used a little larger scoop than Helen did and ended up with 32 cookies... they were well received.  The Pastor of our church dropped by and said they were better than the ones he had in New York... great compliment, but he might have just been being nice. ;-). 
The best thing is that we enjoyed our time together as we always do on our "Sisters Baking day" spreading cheer from the Great Northwest to the Great State of Texas!  
Father's Day we are baking the bread features on TFL.. Onion Poppy Seed Tumeric bread... have to see if we can get even close to the beautiful job done by our fellow Fresh Loafian.
Happy Baking from Barb, Helen and Diane