Cinnamon buns w/ raspberries & blueberries!
I had a hankering for something sweet and PR's cinnamon buns from ABED turned out great last time.  Both raspberries and blueberries, my favourites, were on sale 2 for 1 this week, so I also wanted to bake with berries.  My inspiration ws to take a handfull of rasps and a handfull of blueberries, coarsly chop them and spread them on the first part of the ready go roll cinabuns: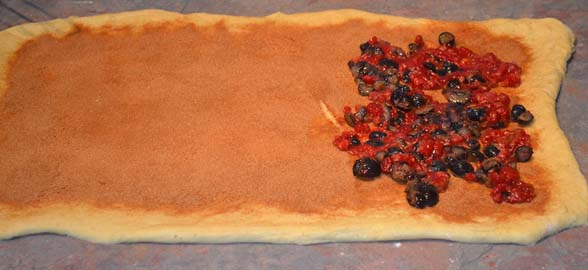 You just got a taste of berry on the inside of the buns and the result was good enough, I will increase the amount of berry next time I bake thee!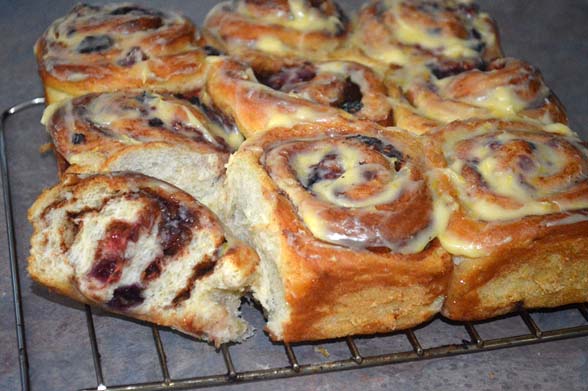 YUMMM!!!
Happy baking!, Brian