I'm visiting my sister in New York and decided to make these last night for today's breakfast.
I have not yet tasted them (I'm still waiting for everyone to wake up) but I think they turned out pretty at least.
The recipe is from Smitten Kitchen, although I omitted the poppy seeds.
I started on a silpat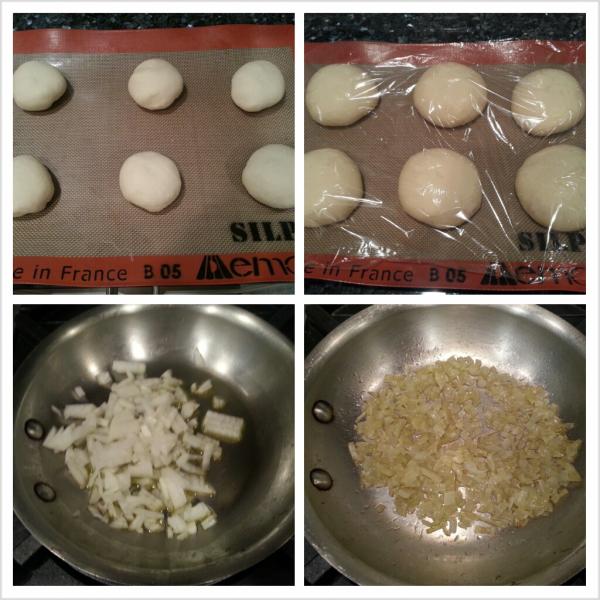 but then changed to parchment. Baked for 10 minutes at 450F with convection.
I didn't use a pizza stone or a hot baking sheet.  Two rather large ice cubes provided steam.