Rye sourdough with emirates dates
baking a  SD rye inspired by Khalid with little adaption of my own.
200g rye starter  at 100% hydration
54g dark rye flour
150g rye flour
25g whole spelt flour
200g bread flour
400g AP flour
600g water (hold back 240g)
15g salt
20 dates soaked in hot water 10mins. seeded n blend with 240g water
80g toasted sunflower seeds
dough hydration 72%
mix AP flour and Starter and 360g water. let rest 8 hours (sponge)
add pureed dates, salt, toasted sunflower seeds, all rye flour  and spelt n bread flour to the sponge till soft n smooth ball.
rest 40mins SF 3 times 30, 60 and 90 mins
shape and proofed 1- 2 hours. or retard in the fridge 8-12 hours
preheat oven 420 F .. bake with lava stone steam at 375 F 40 - 45 mins. remove lava stones tray after 15 mins.
yield 2 medium loaves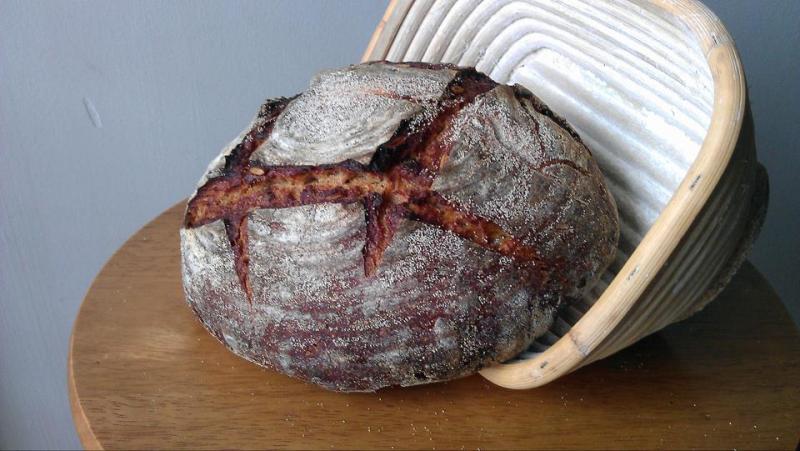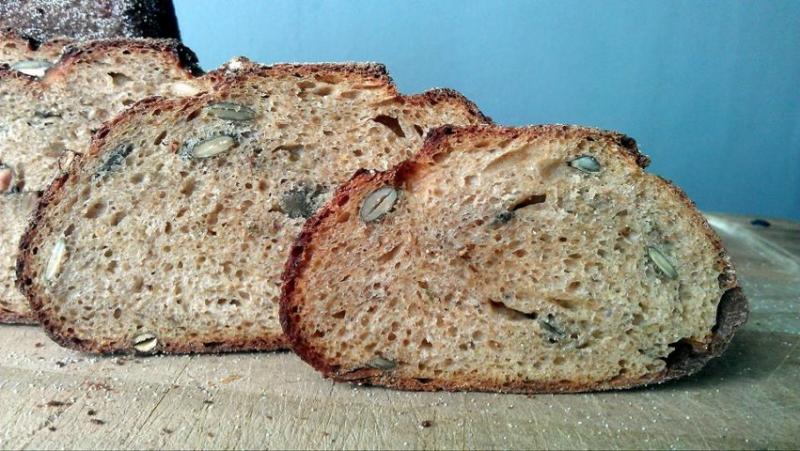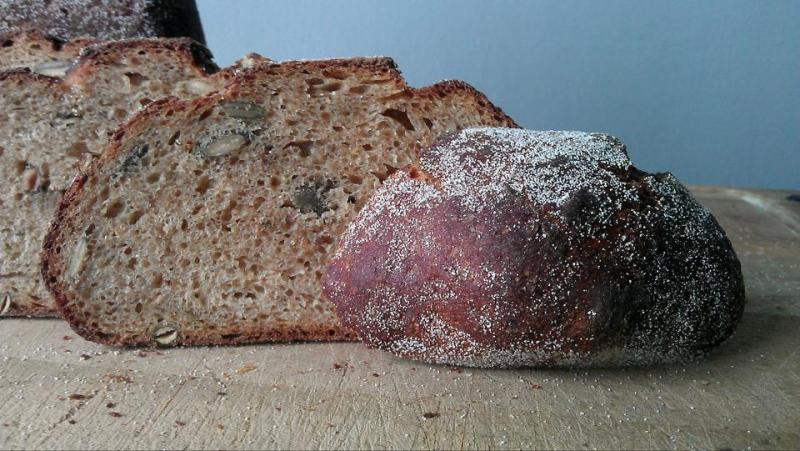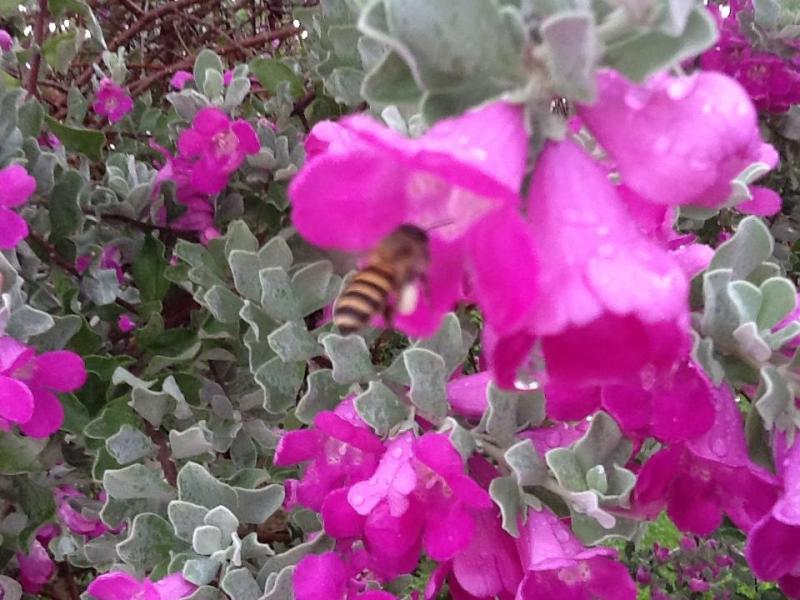 my mom's garden.. she lives 3 hours drive away from me. she caught a busy bee gathering honey from her bush flower tree :)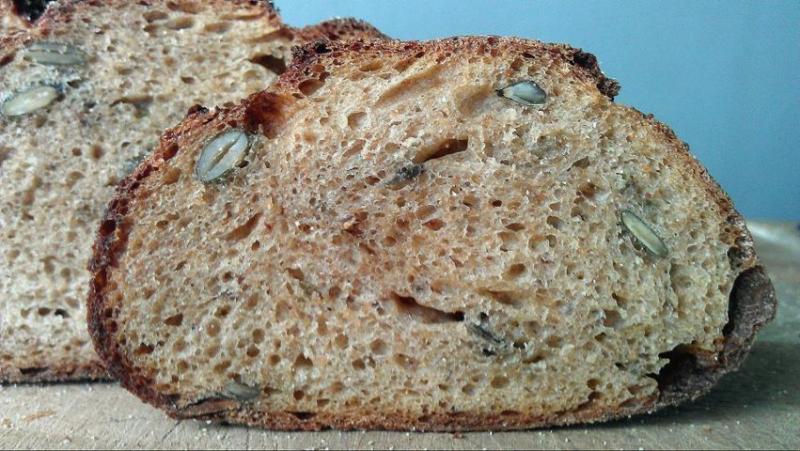 this bread have a good sour using a sponge method and i did retard the dough for 12 hours. suprisingly not sweet.. just hint of sweet from the dates.
little crunch from the beautiful green sunflower seeds.
good with smoke salmon n Gorgonzola !! 
happy baking and gardening 
evon