We 3 gmas baked TFL's Pan Aux Raisins and Cream Cheese Snails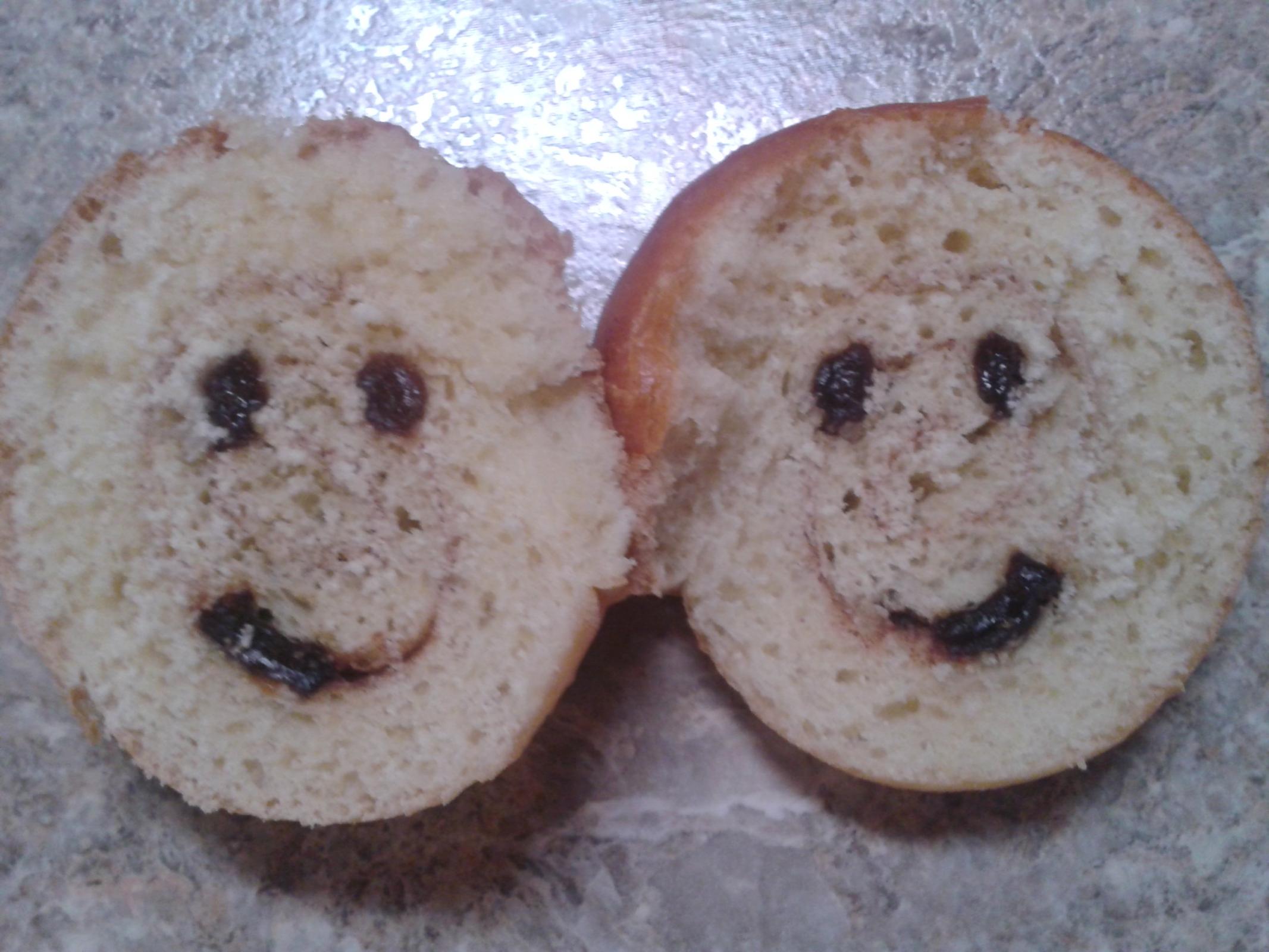 This week the middle gramma (me) chose the recipe, and I chose a recipe from TFL's selection of great ones. Pan Aux Raisins and Cream Cheese Snails.  We had a good time making these and the funniest thing was the one I cut open this morning that introduces our bake... there are about 5 raisins on top of the roll I cut, so there was not way of knowing that the inside was going to turn out like this! Loved it!
Here are our pictures. Barb's first and she is the multitasker this week... she made the pink lemonade cake from King Arthur's baking catalogue.  
isn't this a beautiful cake.... didn't see a cut piece... must be for when the kids come over.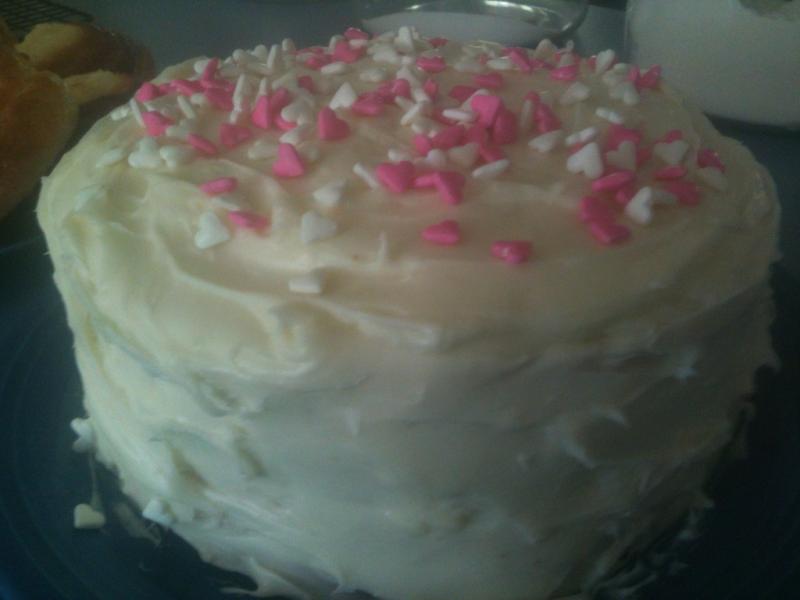 And then a roll, that popped out to look like a little piggy jumped onto the cake.. She corraled them and arranged them on this plate and they behaved after that.!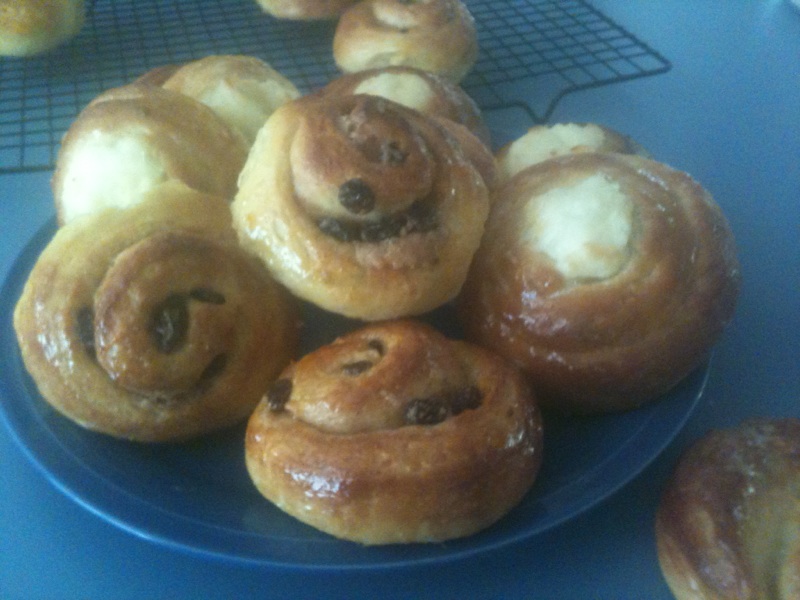 These are mine... I only made raisin rolls.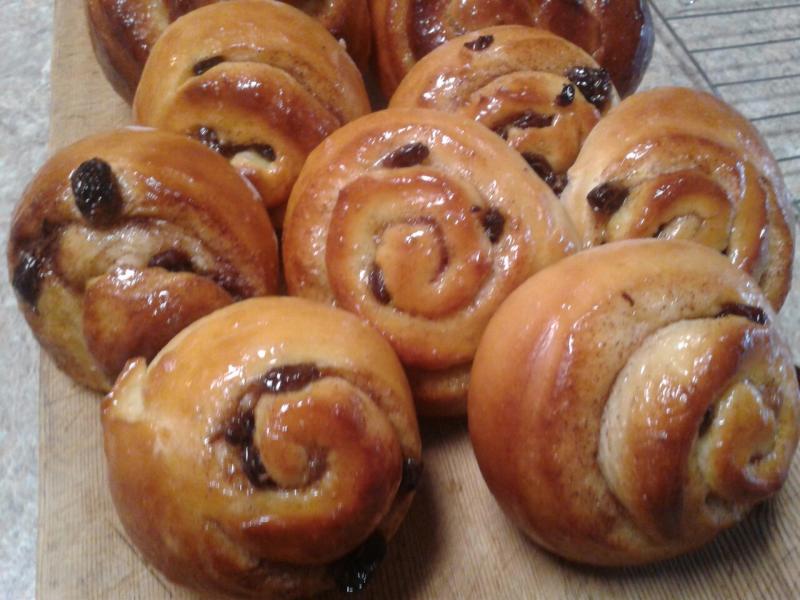 These are really tasty little gems.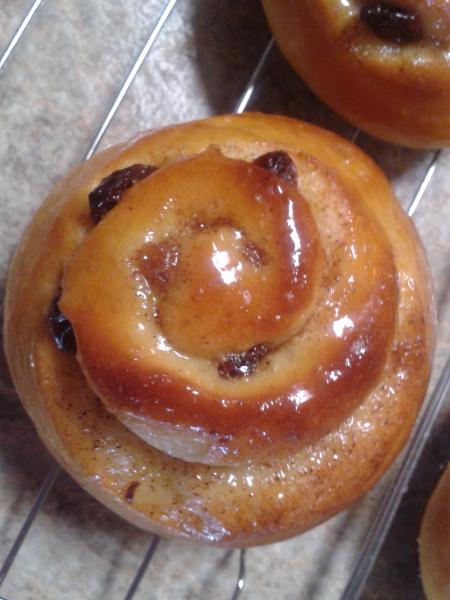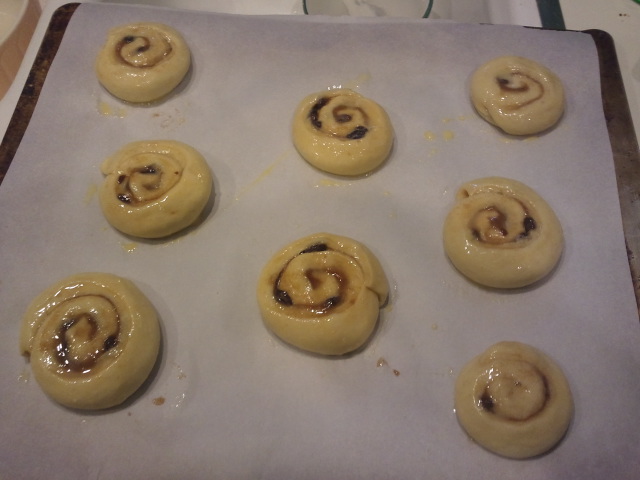 You all know Helen is famous for her braiding... well, her spirals are something to behold also... These cream cheese snails, look so professional.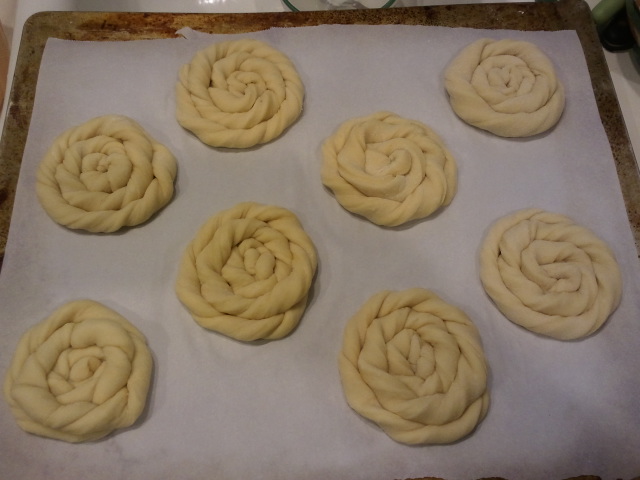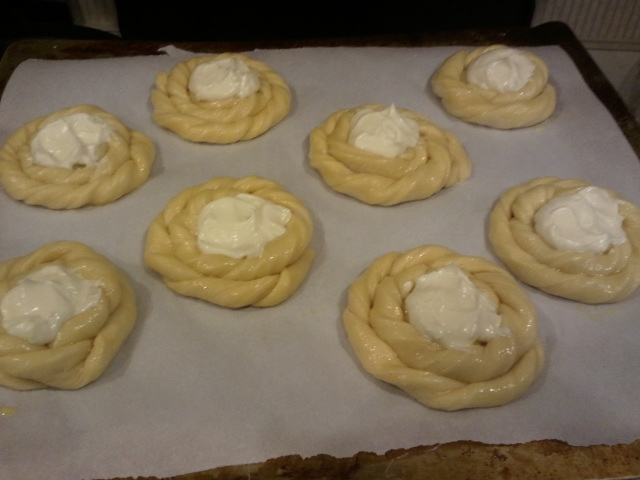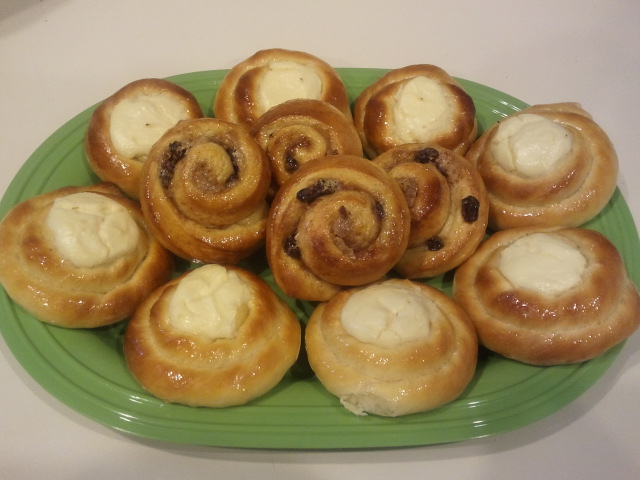 Another
Amazing day with my sisters and many good things to share as a result... Life is good.... Looking forward to many more bakes with my role models!
We all enjoyed this recipe and the results. I, personally, am blown away by that rolls I sliced this morning... I laughed so hard, it was a great good morning... I felt like my sisters were right there with me... that smile looks like both of them!!! Really, it does.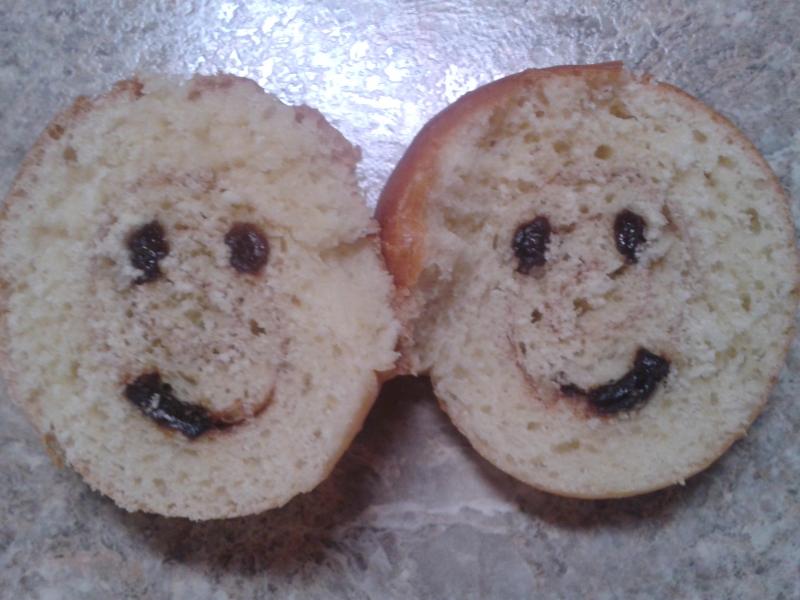 Happy Baking, Barb, Helen and Diane