Today's rainy day project -- Tiramisu, Oh My!
I googled and came across a vbery interesting recipe where the baker was doing tiramisu in cupcakes:
http://www.cupcakeproject.com/2010/08/tiramisu-cupcakes.html
I baked some lady fingers in a cupcake tray, cecided there was not enough room for filling and baked the rest of the ladyfingers in small ramekins with lots of room for yummy filling AND for cupcake bake layers.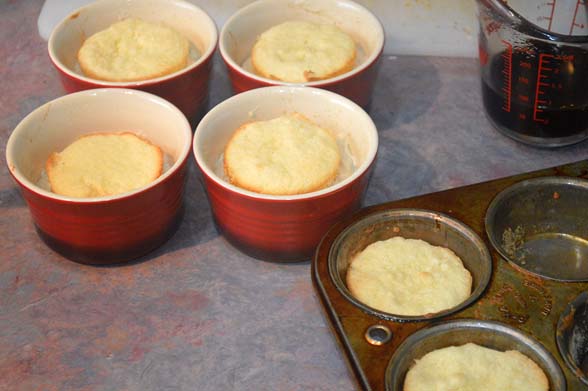 The actual recipe I used was c/o Wolfgang Puck:
http://www.foodnetwork.com/recipes/wolfgang-puck/tiramisu-recipe/index.html
Topped with grated dark chocolate, these bad boys are setting up now.  Do yo think a dollup of whipped cream would be over the top?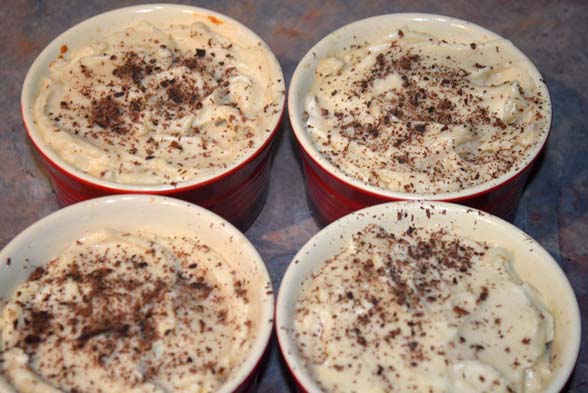 This will be a nice cool down following a dinner of blackened chicken alfredo!
Happy baking, Brian