Sprouted Organic Wild Black Rice SD Bread
baked this a while ago.. came out beautiful. (will be back to furnished the formula and the rest .. ) 
have to clean up and cook dinner now 
cheers
evon
am back.. this is what i did
Flour
sprouted 300g organic black rice (total 4 days)
200g drained and cold dry in the fridge.. then blend till fine.
(100g left for add in)
150g organic coconut flour ( just love how this flour gives a good crunch after toast, fragrant as well) 
150g bob's red mill organic wholewheat flour
250g strong bread flour 14% protein
250 Gold unbleached AP
200g active starter
add ins
100g black rice sprouts
300g edamame (boiled n peeled)
100g toasted brown sesame seeds
a handful of dry ramie leaves, grind ( a local leaves used to make Hokkien O Ku Kueh)
700g water (50g hold back)
15g salt
2 tbsp rice malt syrup
mixed all the flour, rami leaves, rice malt syrup, starter n water
autolysed 40mins
add in salt n 50g hold back water
rest 40 mins
add in sesame seeds, sprouts and edamame (add water if needed)
rest 40mins
SF 3 times 30, 60, 90 mins
it was late, retarded the dough in the fridge, i did the third SF in the morning, put it back in the fridge.
came back in the afternoon.. took out rest to room temp. shape n bench rest 30mins. reshape and proofed in basket for 1 n half hour 
(check dough at all times)
baked in a preheated oven 250C with steam 15mins.. 20mins without steam. cool in oven with opened oven door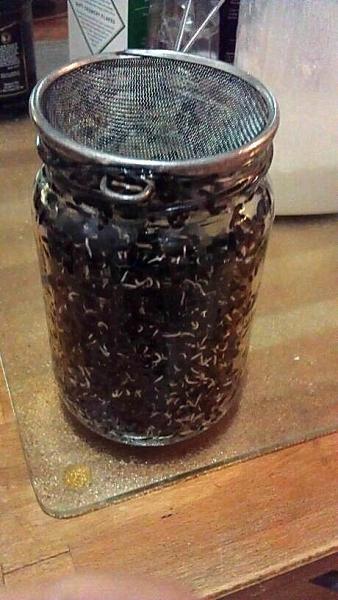 black rice sprouts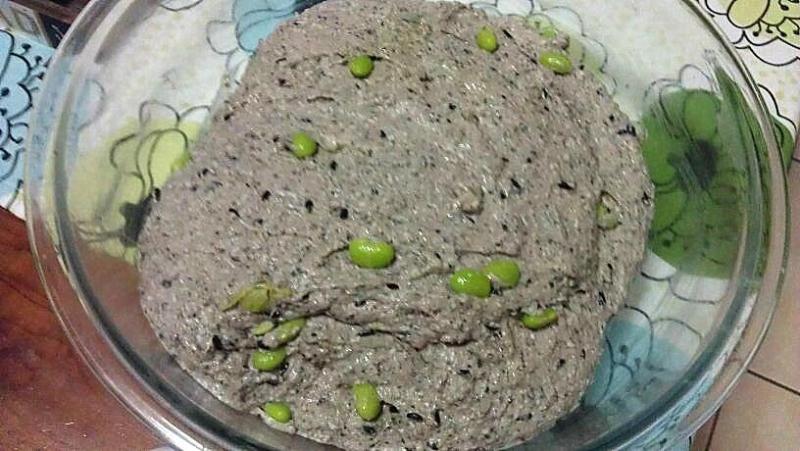 2nd SF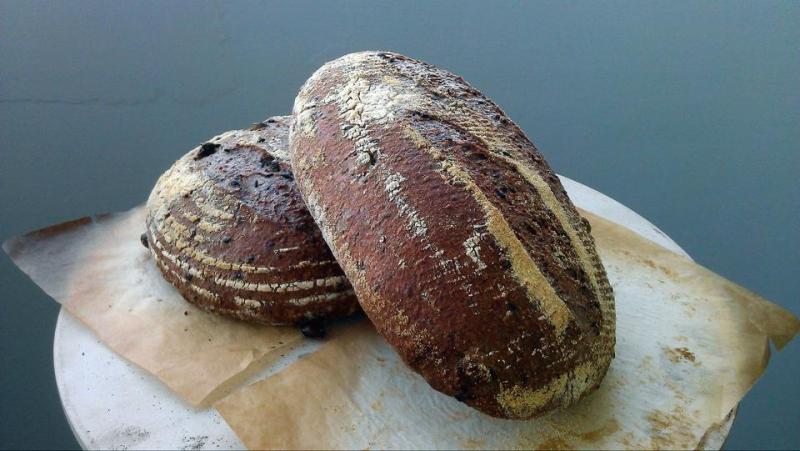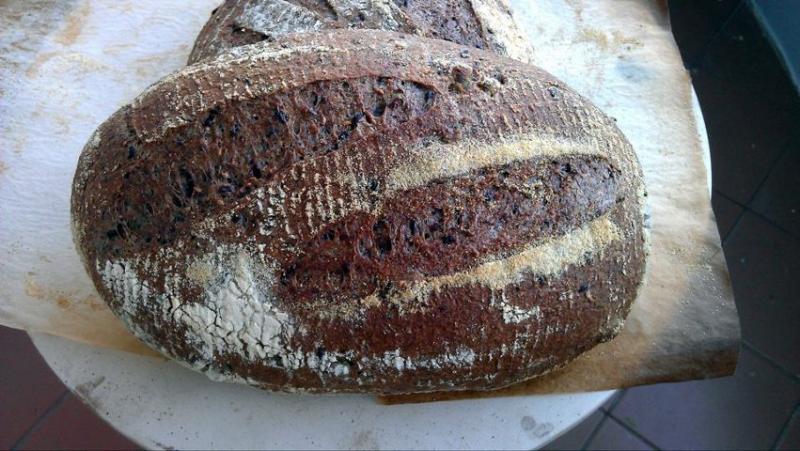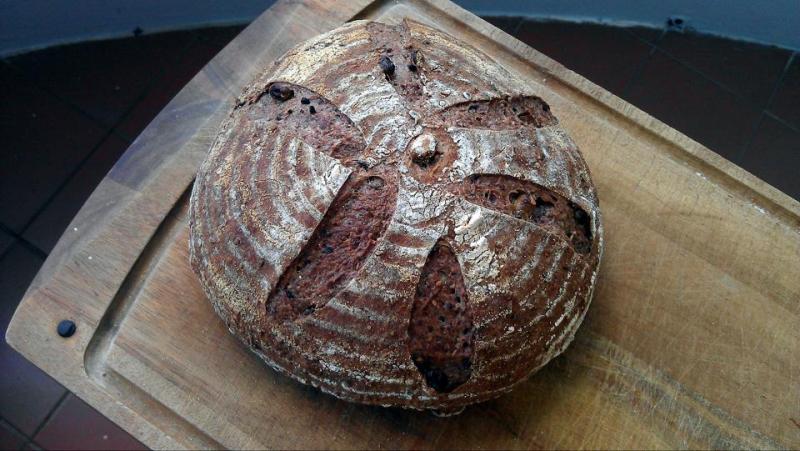 made 3 medium loaves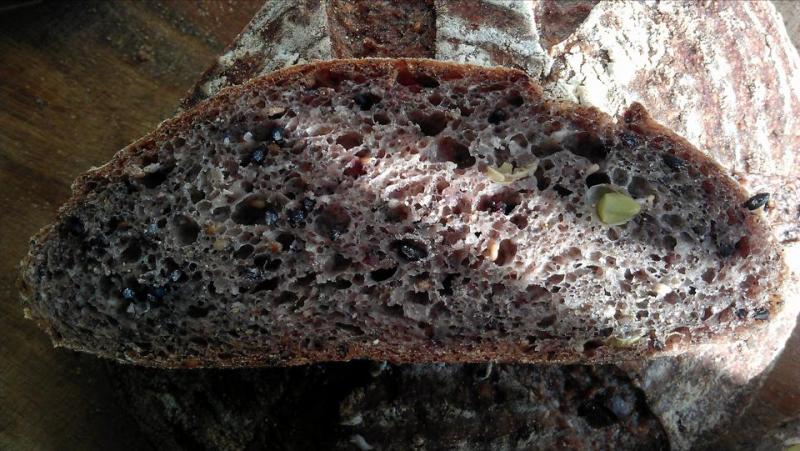 here are the crumb shot... bottom is wee bit dansed, why? how can i get it evenly open?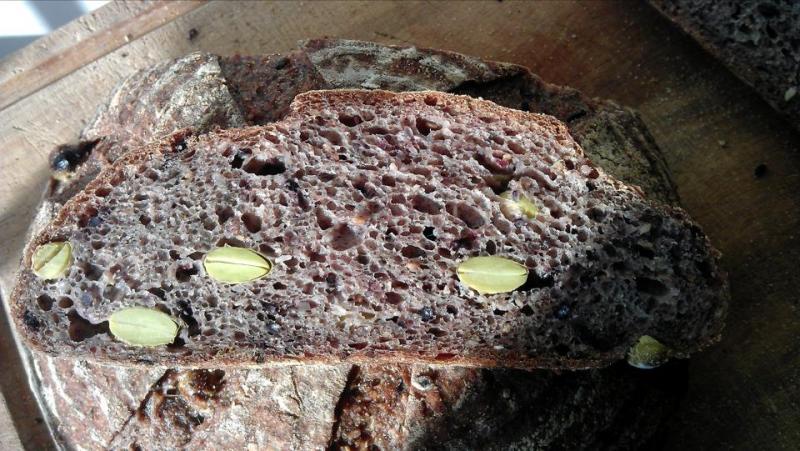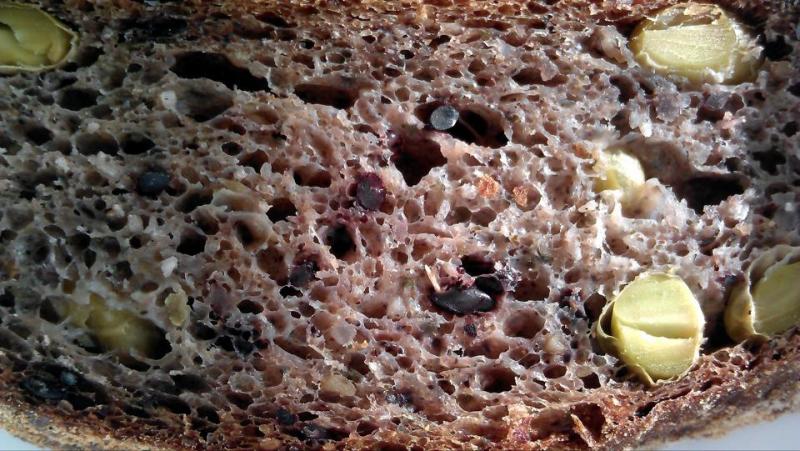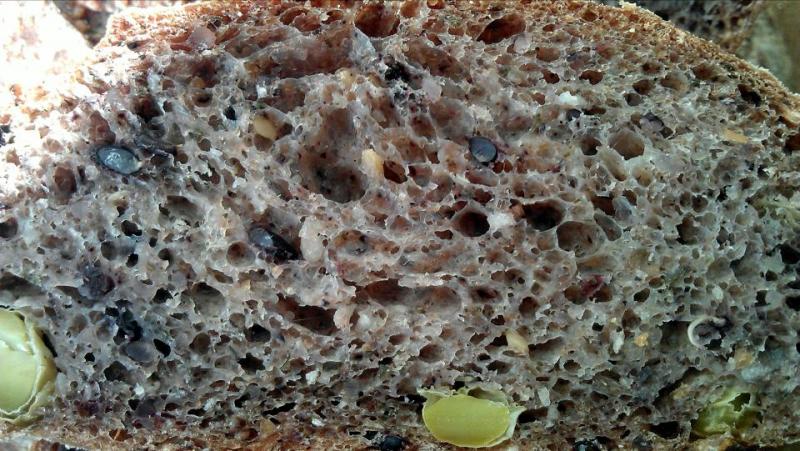 as for the taste, it is a serious bread!! like eating from white rice, brown rice to black rice! need to get acquainted with the taste and grainy texture. overall, it is soft, chewy n pleasent grainy bite with nice crunch of the crust becos of baking with steam and boldly baked.
it is a lot of prep.. and time taken sprouting and etc.. as dabrownman said a bread without sprouts is like a solar without sun! 
so.. let's sprout and bake, happy sprouting and baking
evon