Whilst casing a new Sur la Table location:
Brotforms, Tartine-spec Cambro and a tamis in a mall store.  What's this world coming to?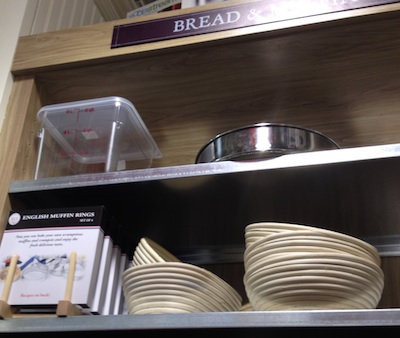 On the shop's classroom calendar:
Bakers' percentages go mainstream, for a price. 
Spend <half that on Hamelman, learn baker's % and get great formulas too.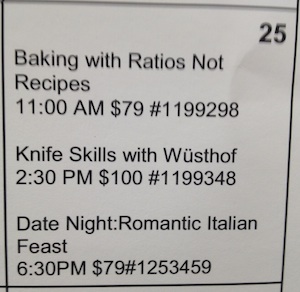 Cupcakes Khalid?  Who knew?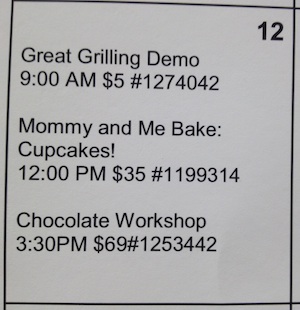 Tom