Culprit: The Beer or the Diastatic Malt?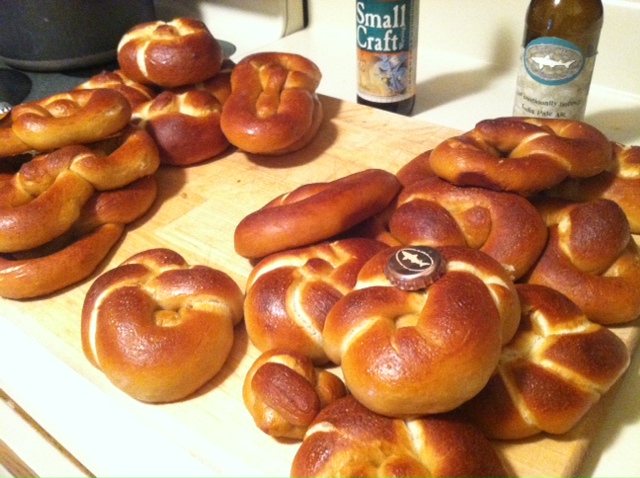 I figured out that the malt I'd been using was actually NON-diastatic.
So for my pretzels, I changed that to 1 tsp diastatic in 540 grams of flour.
I also changed my beer from a stout to an IPA.
The dough was COMPLETELY different.
It rose dramatically faster with large air pockets. The resulting pretzel was VERY soft and was missing its "chew."
I need to fix this to bring back my chew!
Should I:
1. Remove the diastatic.
2. Shorten the rise times.
3. Reduce the amount of yeast???
4. Other