More pretty sourdough loaves
After my previous sourdough loaf that I baked in a pot came out so pretty, I went out and picked up another cheap enamel pot so I could use this technique with two loaves at a time.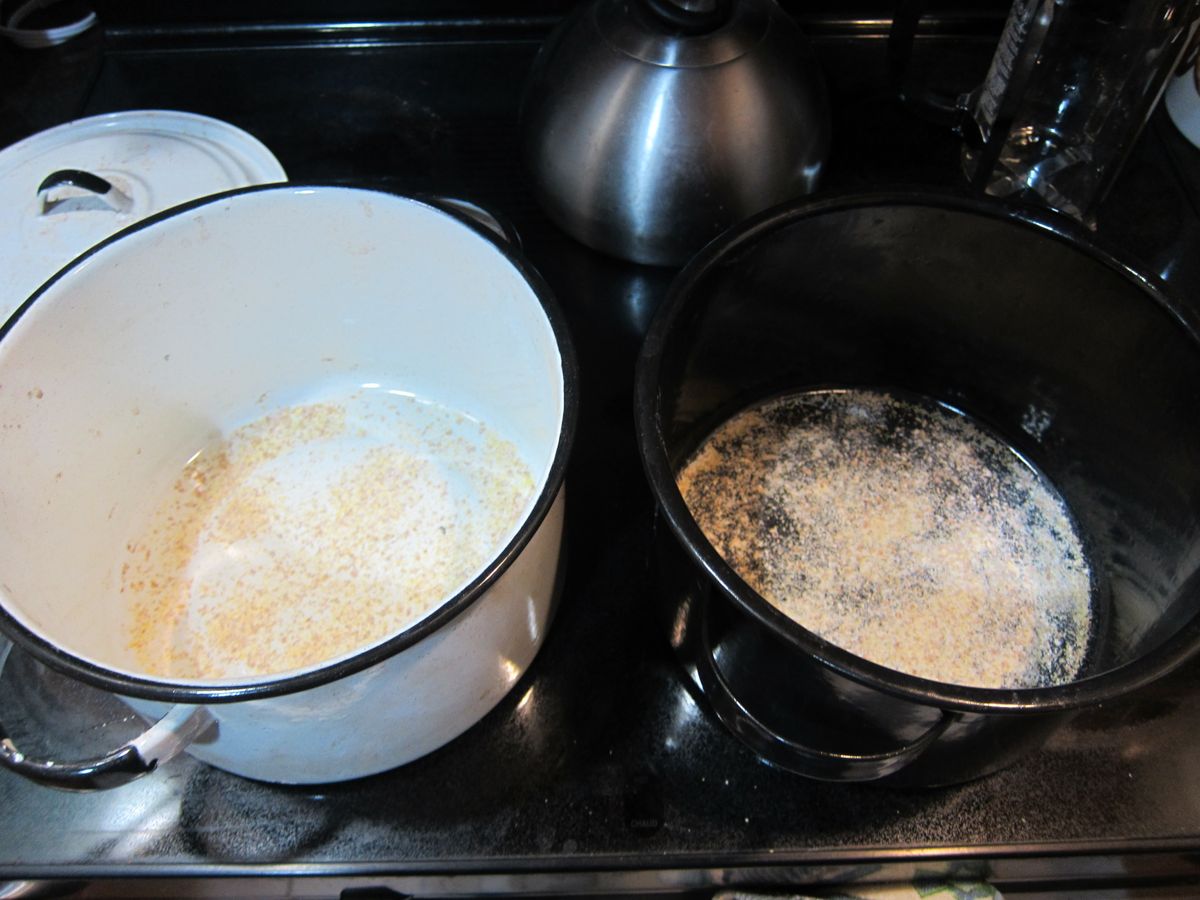 This technique works well for me and is unlikely to damage the oven in the apartment we are renting.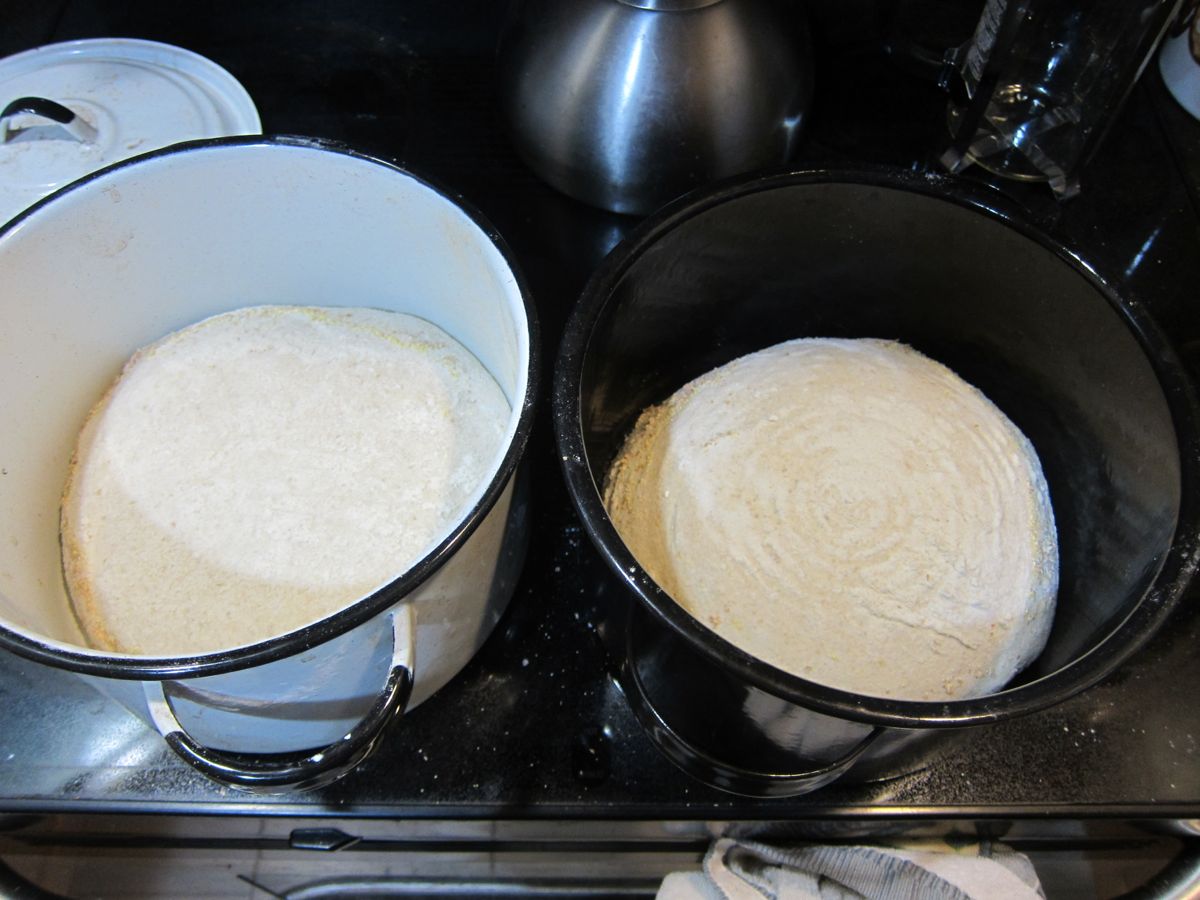 My loaves this time were around 73% hydration, a little wetter than last time. My formula was:
starter:
20g starter
100g water
100g rye flour
final dough:
900g bread flour
100g whole wheat flour
710g water
20g salt
all of the starter
I stretched and folded twice about an hour apart, then took advantage of the cool weather we were having to ferment the dough slowly outside for another three hours.  I brought the dough inside, divided and shaped it, and then gave it just over an hour for the final rise.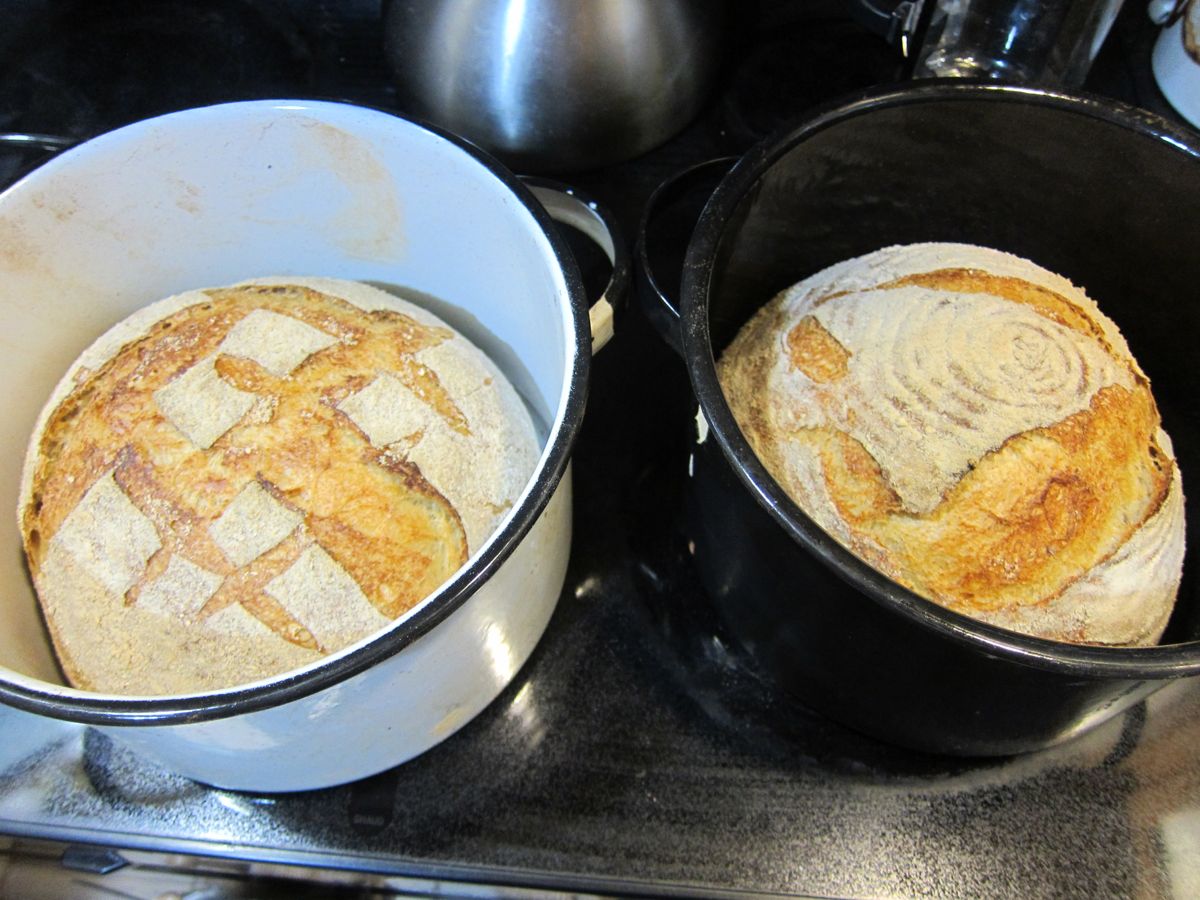 Baked in the covered pots at 465 for 15 minutes, then reduced the temperature to 435.  I removed the lids at the 30 minute mark, baked them another 20 minutes before turning the oven off, and then removed them from the oven 10 minutes later (1 hour in the oven total).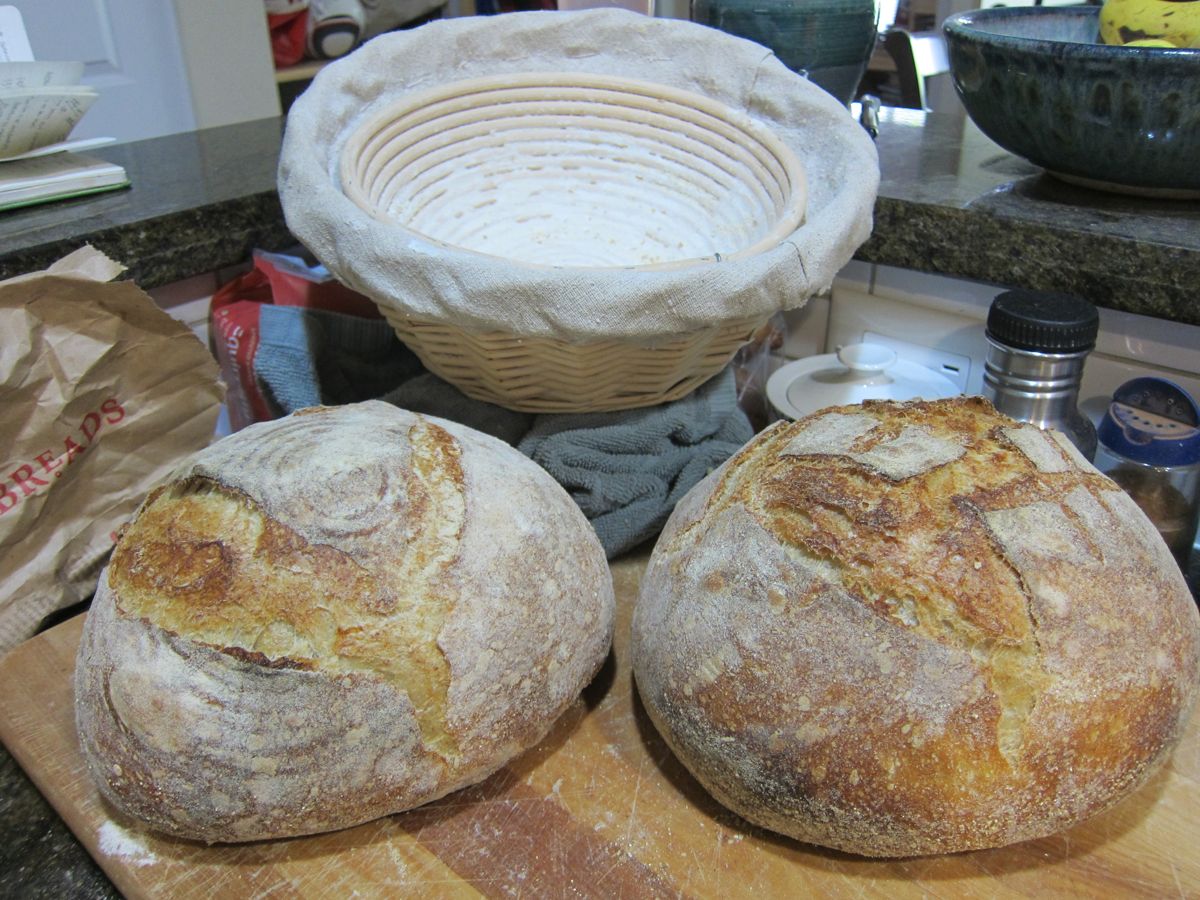 The flavour was better on these than the previous loaf, and the crumb was more uneven too. I'm very pleased with this one.