Sprouted Spelt pumpkin sourdough with maple roasted bacon bits
Spelt is in now... sprouted some spelt grains and baked with maple roasted bacon.. i forgot to add celery!!! hmmm.. next round.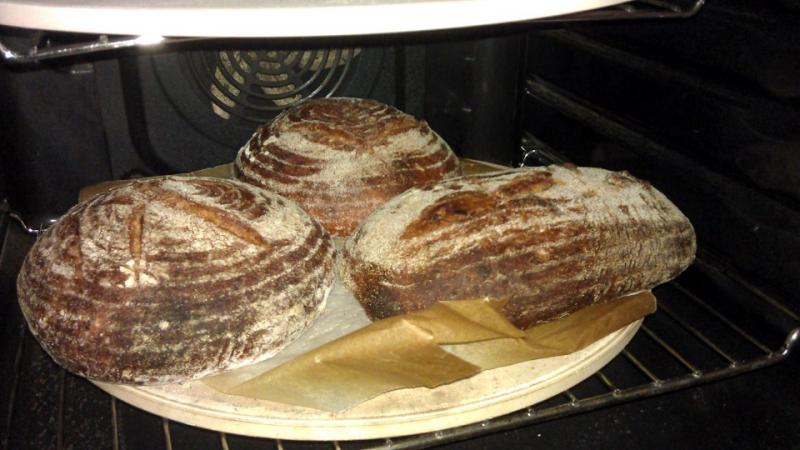 cooling off in the oven..
took this picture the next morning before i go to work. catching the morning sunlight for a good picture.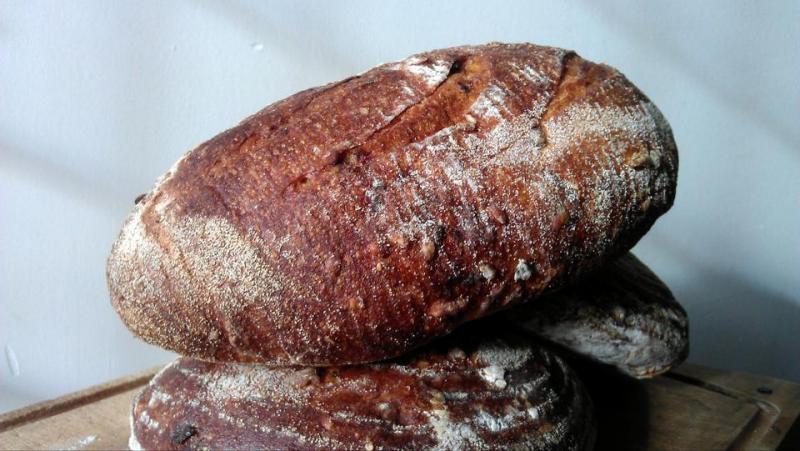 beautiful rise for the batard. i got another piece of pizza stone to place it on the top tray of the oven as suggested from Khalid. dough might be over proofed slightly. cos i was on the phone with a friend who was holding me up with never ending conversation!!! i have to cut him off after almost more that half an hour chat to get back to my dough to bake.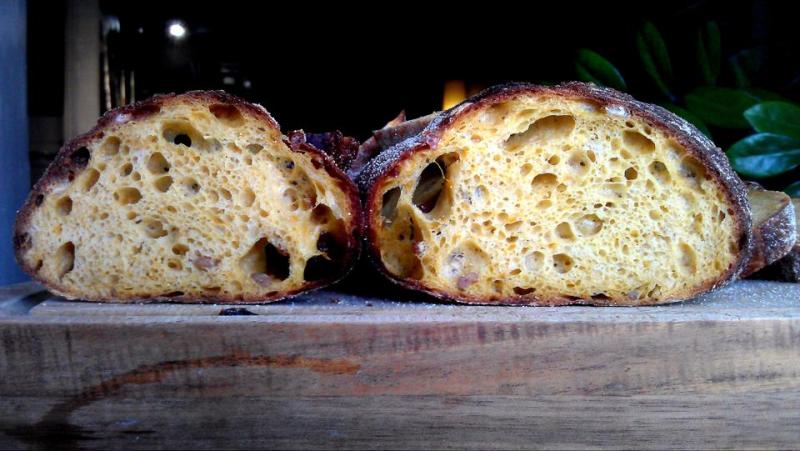 this crumb shot is from the batard which i baked in the first round.
second round i baked the boules... which i think is really over proofed. did not get such open crumb.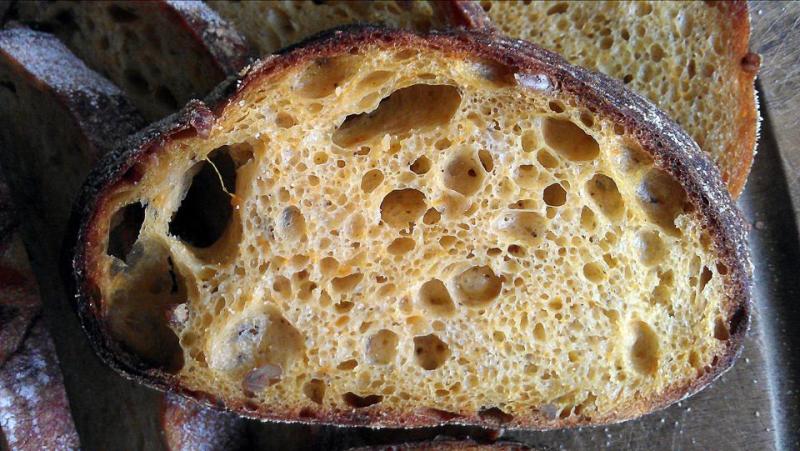 a closer look at the open crumb.. and yes i did not put in enough of bacon bits!! forgot to buy more ( getting old, memory is sluggish)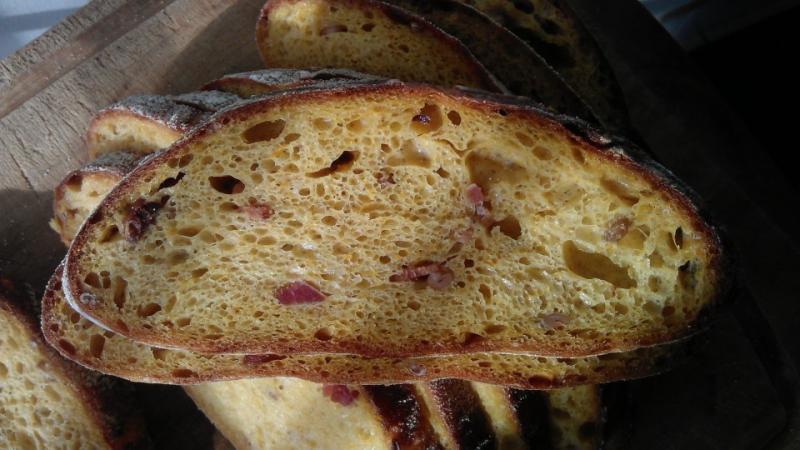 this crumb shot from the second round of baking the boules. crumb not as open. ah.. bacon bits at sight!!
i roasted the bacon with maple syrup and couple spoons of olive oil. the oil is added to the dough.
some celery chunks will be brilliant... :(
 let's get to the formula!! headache.. lol (not really good at this, i will put in as much details as i can)
my guidelines
1kg flour
75% hydration
12gram of salt
200gram of starter
what i did...
after watching the video of Mark's potato rolls (thanks to Khalid for the link) i did the same with pumpkin. boiled the pumpkin till soft.. used the reserved liquid from the boil for the dough. i have 250gram of boiled pumpkin. mixed in with the 300g sprouted spelt flour (wet), 300g strong bread flour 400g AP, spelt starter and 500gram of the liquid. autolysed for 30- 45 mins. add in salt with 50g same liquid. rest for 45mins add in 1 cup bacon bits (how much!! the amount i have in hand at that moment)1 cup sprouted spelt grains and 50g of the same reserved water..( and 1 cup celery chunks if i remembered) rest 45mins.. SF. retard in fridge till next day.. 12-18 hours
shape and proofed for 1-2 hours
baked with steam in a preheated 450F oven for 30- 45mins
for this formula i did 2 small boules n 2 medium batards 
hope i explained it clear enough!!!  lol..
evon
p/s it tasted great.. crusty crust n soft chewy smokey crumb..