my favorite country sourdough with seeds
hello again everyone, the last post i was proud with the ear i achieved.. grigne on the loaf :) i am baking my loaves mostly in a lodge dutch oven. as i learnt it from Chad Robertson. this is the easiest way to create a self steam and get a good crusty loaf. as baking days get more busy hence more breads need to be bake in one day, dutch oven is not the answer. i got out from my comfort baking in a Dutch oven and create steam like most of you do. with hot larva rocks. i was able to acquire some from the DIY ACE shop. proud to present the couples who are baked together and steam with hot larva rocks .. now i can bake two at time or three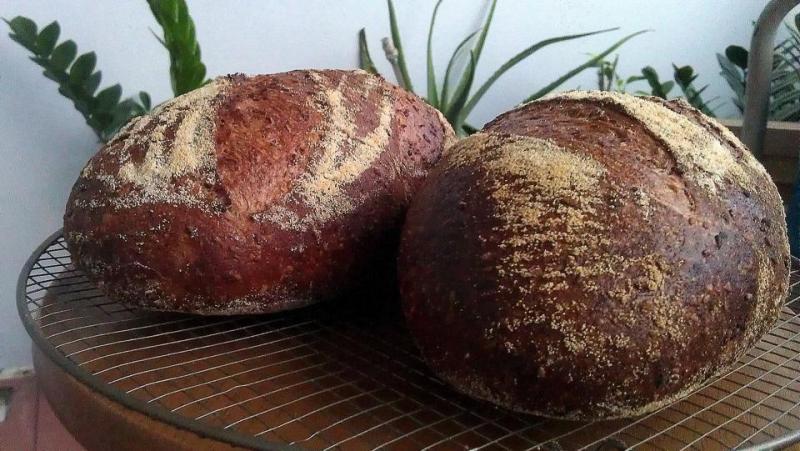 look at the beautiful crust.. color achieved is different as well. cracking and popping as it cools on the rack. just lovely to hear as if they are singing :)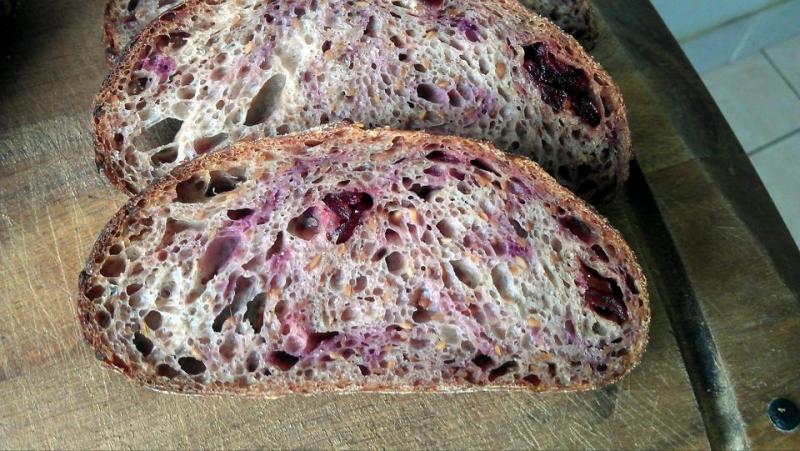 oh yes.. introducing the purple carrots, golden flax-seeds and sesame seeds in a spelt sourdough rolled in with a few cranberries!! lol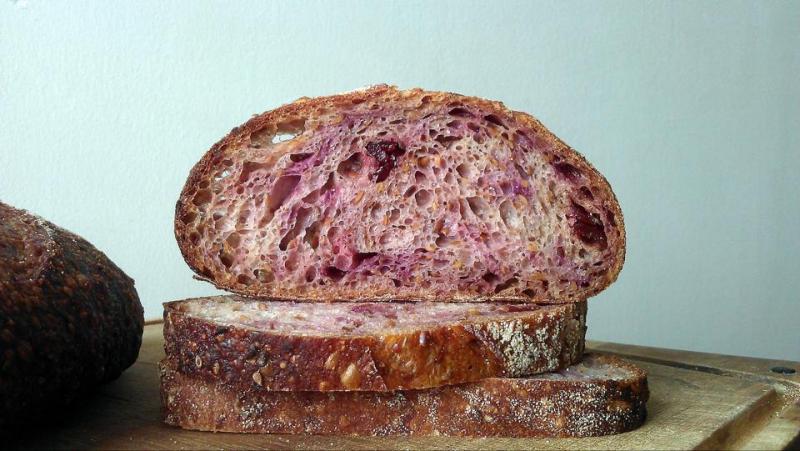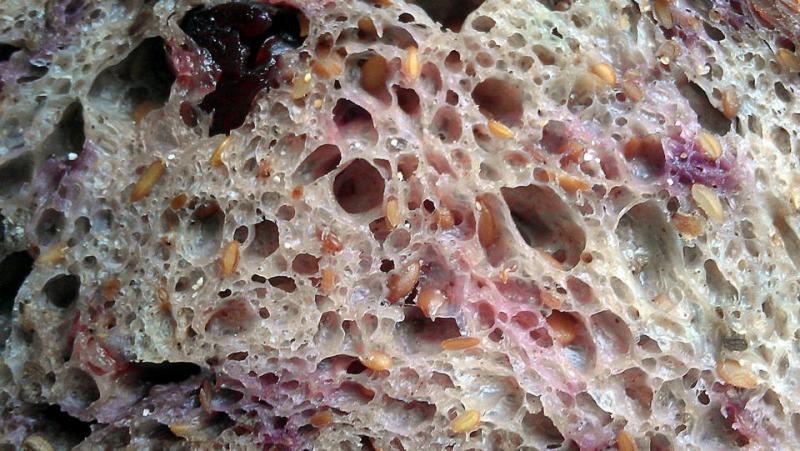 closer look at the crumb..
that's it for this round. a new trick to me of course but excellent way of getting mega steam as DA said.
happy baking to all,
evon.
formula.. yeild 2 large loaves or 3 medium loaves
soaker
84gram toasted flax-seeds soak in 160gram water.
add on
150gram toasted sesame seeds
 200gram grated carrots (any color)
starter
200gram at 100% hydration (spelt or white)
flour
500gram white spelt flour
150gram whole spelt flour
50gram kamut flour
50gram barley flour
250gram AP
780gram of water
12gram salt
retard in the fridge after mix, autolysed, 3 rounds of SF 
next day bring out shape, proof 1.5 to 2 hours depends on room temperature. 
bake in a preheated oven 450 F for 30mins (medium loaves) or 45 mins (large loaves) with larva rocks steam for the first 15 mins. (steam is created by pouring a cup of hot water on the pre heated larva rocks. place them in a baking tray at the bottom of the oven)