I saw on thefreshloaf people talking about brioche feuilletee (I think the topic was started by andythebaker), specifically this link: http://www.parispatisseries.com/2011/05/03/la-patisserie-des-reves-brioche-feuilletee/
I was amazed by the crumb shot, but I didn't have a recipe so thought nothing else of it. Well, eventually I found a recipe and had a go. Not quite in the same league as the link, but they were lovely and delicous. Unfortunately I don't have the recipe to hand (it's in England and I'm not) but I'll post it when I can, for whoever's interested.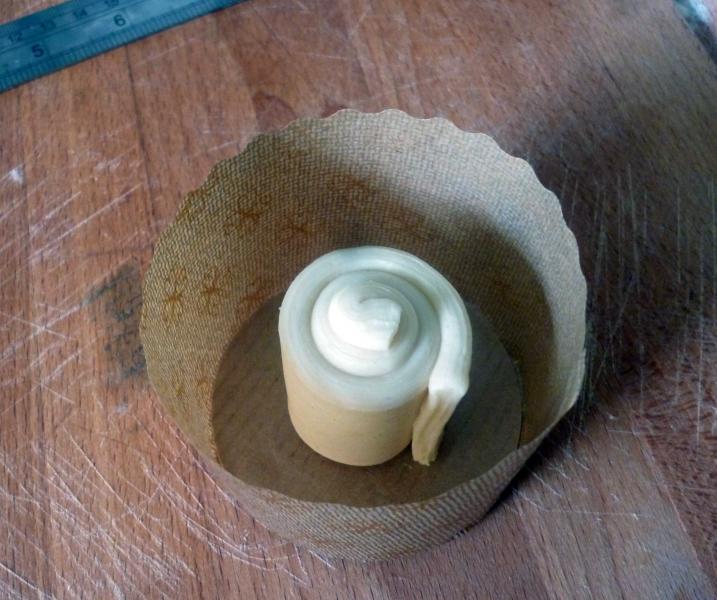 I remember the recipe called for steel circles of 75mm diameter. I don't have these, but these little pirottini I bought from bakerybits were almost the same dimension. One word of warning here, I definitely rolled these too tight - halfway through proving I had to carefully unroll them and then reroll. I'm sure this damaged the crumb structure, but they were clearly struggling to expand in the centre. 
Here's my crumbshot: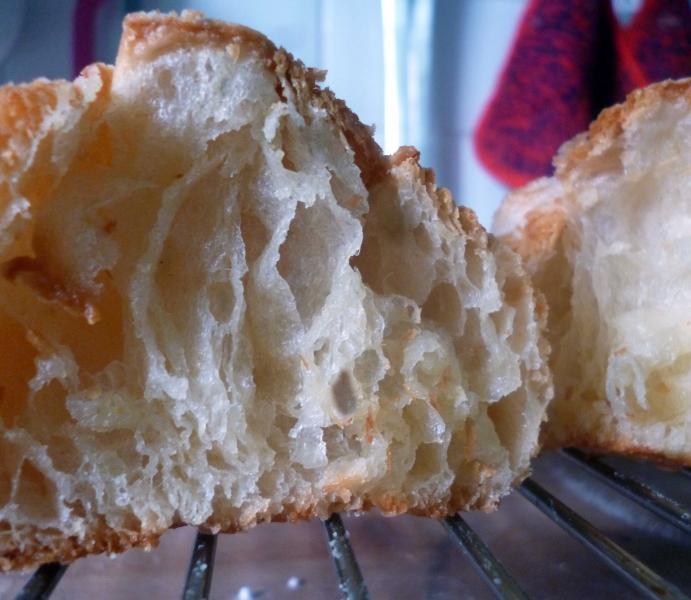 The walls of the cells could be thinner, and the centre was a tiny bit denser than the rest, but to be honest, they were absolutely delicious. When I make them again I'll roll them much more loosely to start, to see if that makes a difference to the crumb. And I'll definitely make them again!!!
David