the "Lemon Juice Secret" ?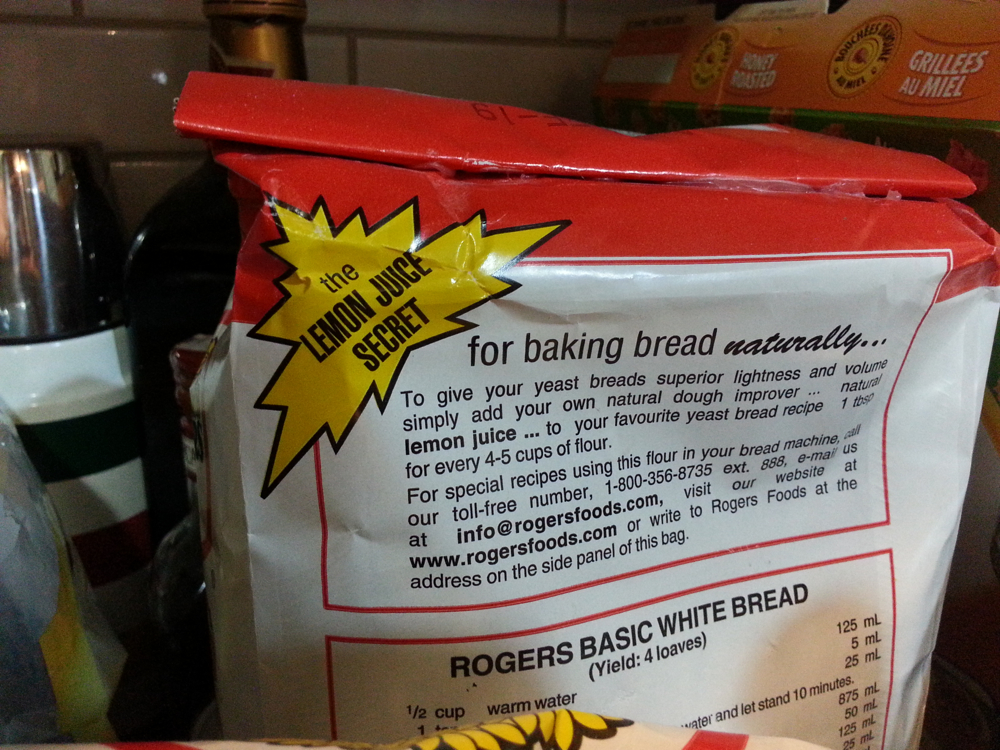 So, I've been meaning to ask about this - ever since we've moved up here and Floyd's been bringing home this new flour to bake with, on the back of the package there's a "tip" about using lemon juice in your yeast breads. 
"To give your yeast breads superior lightness and volume simply add your own natural dough improver ... natural lemon juice ... to your favourite yeast bread recipe  1 tbsp for every 4-5 cups flour."
I was thinking at first this was like the pineapple starter I've seen you guys talk about here a lot - but am realizing the packaging is just talking about all yeast breads.
But I don't recall seeing a lot of posts about folks using lemon juice in their breads at home - so I'm wondering about your thoughts on this, and have you tried it?