Getting whole Wheat bread to rise?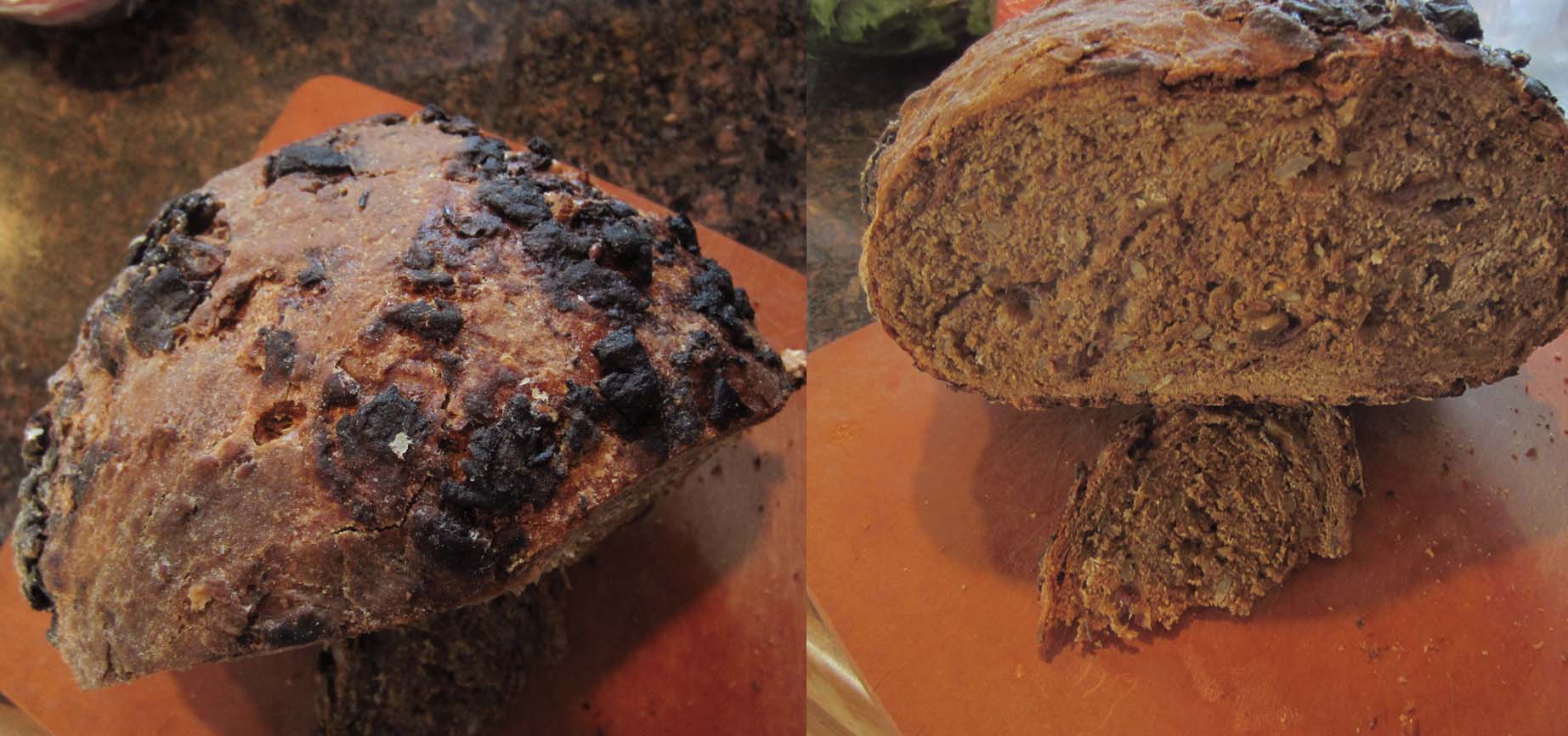 I have a  whole wheat + molasses & seeds bread recipe. It tastes great but I can never get it to rise. I'm trying to use a no-knead approach...which maybe wrong for this recipe. Here's a photo of the bread and here's the ingrediants.
Any suggestions on how I can get this yummy lump of bread to rise a bit more?
Thanks.
Zephyr Bread
Dry Ingredients
                  2 1/4 cups white flour
                  2 Tbsp gluten flour
                  1 cup whole wheat flour                                                     
                  1 tsp salt
              Plus
                  1/3 cup unsalted sunflower seeds
                  1/4 cup flax seeds
                  1/4 rolled oats
                  3/4 cup diced dates, apricots,  or  cranberries
                   Mix dry ingredients thoroughly ceramic bowl
 Then add wet Ingredients
                  1/2 cup warm water  &   ½  tsp yeast –active dry                     
                   1 Tbsp oil
                  3 Tbsp. Molasses = 45 grams
                                    1+ cup Milk
Proceed in the no-knead style of baking. 18 hour rise, shape, 90 min rise, heat cast iron enamel pot & lid for 30 min...450°, bake for 50 min covered.