Organic Hokkaido brown sugar sourdough milk loaf studded with figs
since the Hokkaido milk loaf is such a hot topic thought i share my version. baked this for a friend who requested for a soft sourdough bread. of course with the help of txfarmer formula and clear instruction! 
handmade.. had good workout on the intensive kneading part to stage 3!! 
had a slice, amazingly soft, fragrant and yum :)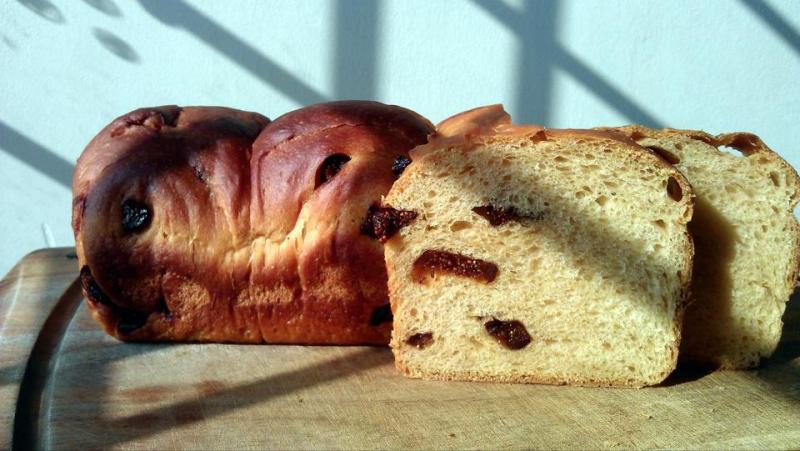 note: not very good at rolling the dough yet!
evon